Last month, the Kensington Market Jazz Festival and the Canadian Online Jazz Festival provided concrete examples of virtual engagement on a large scale, showing programmers, audiences and musicians what digital festivals can look like. Musicians, meanwhile, have spent the year grappling with questions of engagement on a deeply personal level.
With live audiences largely inaccessible, being a professional musician in 2020 has also meant being a recording engineer, a videographer and a social media planner. It has meant paying more for an upgraded internet connection, purchasing studio monitors and interfaces, and soundproofing apartment bedrooms. It has meant, in a virtual world, that musicians must contend with an idea of themselves as a brand, a glowing, disembodied presence on the screens and speakers of listeners.
This month, I spoke to six different musicians – saxophonist/vocalist Emily Steinwall, drummer Jon Foster, producer/keyboardist Adrian Hogan, guitarist Rod Rodrigues, drummer Robert Diack and guitarist (and WholeNote contributor) Sam Dickinson – about their experiences with the great virtual shift. What follows are extracts from our discussions that involve home recording, livestreaming, brand maintenance and authenticity. Many thanks to these interviewees for their generosity and honesty; all told, I received close to 7,000 words worth of material, enough for several months' worth of coverage at my standard word counts here.
Recording from Home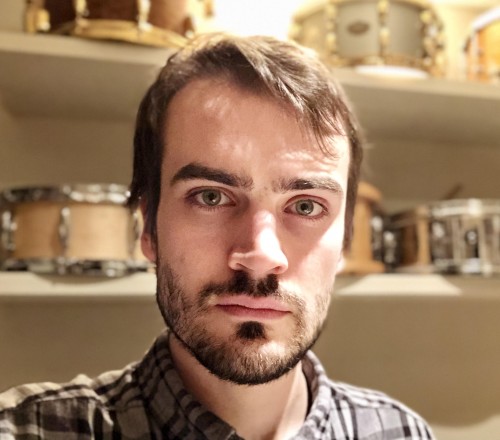 Robert Diack: [The recording software] Logic has always been something I've flirted with, but now it is something I work with daily. I spent long hours losing myself to YouTube tutorials and reviews on how to record, produce, mix, edit, and even master music on my own. I have gained a better understanding and am more in control of so many aspects of my sound in ways I haven't ever been before.
Jon Foster: I had already developed an understanding of Digital Audio Workstations such as Logic and Ableton; the increased time and energy spent in my home studio meant that I was able to further hone in on finer details of mixing and mastering my own recordings. The combination of more frequent recording, as well as time spent researching various approaches, resulted in a speedier evolution of my recording preferences.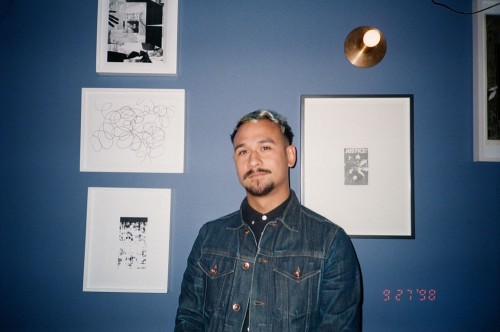 Adrian Hogan: As a music producer, I am constantly writing and recording music, so quarantine hasn't had a large effect on my ability or method of doing so. However, due to the lack of in-person sessions, I decided to move my equipment out of my studio space and set it up in my home, as I had only gone to the studio about seven times since the first lockdown in March (compared to four to six days per week before the pandemic).
Social Media – Positives, Negatives and Balance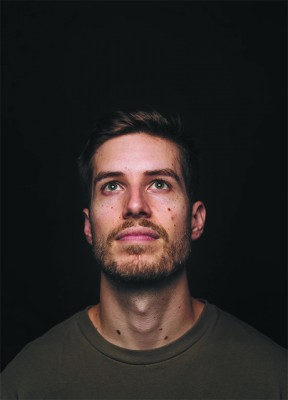 Jon Foster: I realized that [social media] platforms have become the new business card. Having content accessible online meant that musicians, producers and composers could find my work from anywhere in the world and at any time. [Building a social media production process] demanded a great deal of time and energy initially, however, once the system was in place, the process from concept to realization became incredibly efficient. For example, I now record/film multiple videos at a time, bulk editing and preparing files for future uploads. I use a spreadsheet to maintain my content and posting schedule.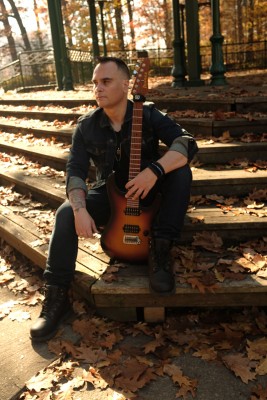 Rod Rodrigues: The main problem about creating content weekly for social media is that many times, instead of thinking about a new arrangement or practising new songs, we are thinking about what to make for the next video. That can disturb our practise routine, and I have to admit that I caught myself many times thinking about what to do for the next video instead of practising or writing a new song. I try to mix them together: the necessity of creating content with practising a new song or writing a new arrangement for a song for which I can make a video. I think that's a good way to not get trapped in this crazy social media thing.
Sam Dickinson: I'm always trying to find a way to engage with social media that feels genuine to me. Folks who take it too seriously make me totally jaded, yet if all I have to do is add a handful of hashtags to quadruple a post's viewership, I know that doesn't instantly turn me into a "sellout" either. My conclusion thus far has been to try and make whatever I post fun enough that I'd do it anyway, while also incorporating tips from friends whom I feel have a healthy relationship with these platforms.
The Limits of Livestreaming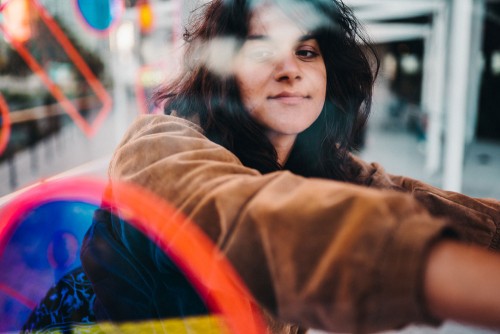 Emily Steinwall: I have refused every offer to create a livestream or be featured on a livestream. I think these are pretty dumb, honestly… no one enjoys the project, truthfully. A livestream is not fun to perform, and not very enjoyable as an audience. Of course, no one believes they will replace live music, but I think they also cause musicians to think about performing differently. It's more about the sleekness of the performance than it is about the connection and energy.
Adrian Hogan: I have performed in a few livestream events as well as live off-the-floor video recordings with a few artists this year. I find that the livestreamed events are very much underwhelming, as you don't have that immediate human interaction with the audience that is so crucial to a performance. It feels weird to finish playing a set and looking up only to see a smartphone or laptop staring back at you in silence.
On Social Media, Authenticity, and 'Content'
Emily Steinwall: I started posting DIY videos of a song a day and had a surprising result. At first, I spent more time on my phone. I am addicted to social media, as is everyone else, and posting a video every day gave me more dopamine hits to seek out. But then after a few weeks, I stopped caring. The dopamine felt empty. I post videos where I am in my pyjamas with greasy hair and no makeup, and I genuinely don't feel insecure about it. Because I realized in posting every day how insignificant a social media post is; people may care for a day or two, and then it gets lost to the Web. It was actually quite liberating to get to a point where I was posting so much, and worrying about the posts so little, that I became comfortable sharing something real. Almost every person I have ever met has an experience where they saw a live performance and were so moved by it that they remember it for the rest of their lives. I have never heard anyone say that about anything shared on social media.
Robert Diack: As we enter a second lockdown the social media landscape appears to once again be dominated by its usual, whereas in reality, from evictions to preventable and wrongful deaths, people are still in more danger than recent memory can recall, as the pandemic continues to reveal that the most vulnerable in our communities will be, and have been, consistently left bereft. The social media attention seems to be back with the white status quo, whereas six months ago it was devoted to stopping evictions, defunding the police, and the wrongful deaths of Regis Korchinski-Paquet and Breonna Taylor, and countless many others. I ache when I think of what the shape of my current social media represents in that context.
Lockdown Lessons for a Post-Quarantine Future
Emily Steinwall: Because the entire music industry essentially collapsed as a result of COVID, it has caused me to take the "industry" out of my music. My relationship to music and creation has never been more natural, more stress free and more honest. I am grateful for this new relationship with this art form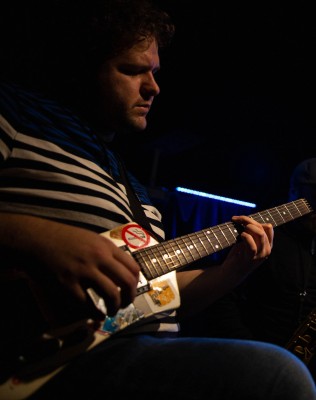 Sam Dickinson: Quarantine has definitely affirmed that music is something I love. Of course I knew that on some level (I'm certainly not in it for the money!) but it's been refreshing thinking, "No one would know if I didn't touch the guitar for three weeks," but then compulsively picking it up two hours later because I genuinely want to.
Colin Story is a jazz guitarist, writer and teacher based in Toronto. He can be reached at www.colinstory.com on Instagram and on Twitter.