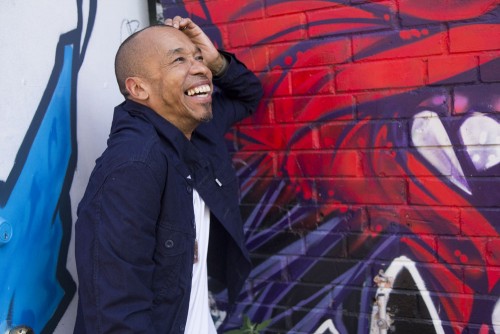 A month ago, as I was putting together the October edition of this column, it seemed as though the live music scene in Southern Ontario was beginning – cautiously, carefully – to reassemble itself. Clubs were posting listings on their websites; artists were beginning to advertise gigs on social media; it was possible to plan a night out. Then, on October 10, restaurants in at least three regions were ordered closed for indoor seating and live music was put on hold once again. While there are still some clubs that are presenting shows, including The Jazz Room in Waterloo, there is a cloud of uncertainty hovering over the industry: venues, musicians and patrons alike. If case numbers go down, will venues be permitted to reopen? If they reopen, will audiences feel safe (and motivated) enough to seek out live music?
Meanwhile, amidst the gnawing uncertainty, two organizations have committed to presenting major jazz festivals in November, in streaming formats, with a full range of venues, from clubs to concert halls, involved, playing their part in keeping the music alive.

Kensington Market Jazz Festival
2020 marks the fifth anniversary of the Kensington Market Jazz Festival, which usually takes place, as the name implies, in a network of venues throughout Toronto's Kensington Market. A sprawling affair, the 2019 festival featured over 100 acts in traditional music spaces like Poetry Jazz Café and Handlebar, non-traditional venues like Wanda's Pie in the Sky, and purpose-built spaces, including the Slaight Music Big Band Stage.
This year, things will look more than a little bit different. Over two days (November 7 and 8), 27 acts will be streaming short sets, in segments hosted by Garvia Bailey (on November 7) and John Devenish (on November 8). Performers include Jackie Richardson, with Joe Sealy and Dave Young; Robi Botos, in trio format with Mike Downes and Larnell Lewis; and Billy Newton-Davis, whose performance is slated to close out the festival.
Planning for KMJF began as usual in January, according to Molly Johnson, KMJF artistic director. By April, the decision had been made to shift to a virtual format, based on the prevailing outlook for the rest of the year. Rather than livestream the proceedings – with all of the health and safety complications that would attend multiple bands coming in and out of the same space in a strict time frame, or the technical complications that would attend each artist producing their own segment on the fly – the shows were pre-recorded, in August.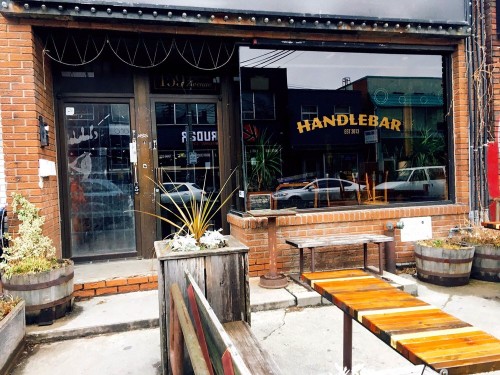 Over half of the shows were recorded in artists' homes; the others at Poetry and at Handlebar. The process of recording live in clubs was as involved as one might imagine. Artists and festival crews had two days at each venue. On the first day, as Johnson told me, "Our team came in and did a deep clean prior to our tech team, led by Evan Thompson, loading in all our equipment and instruments. The second day was just for recording. Each artist had one hour to film their 20-minute set, with 30 minutes in between shows so that we could sanitize absolutely everything." Though the heightened vigilance and cleaning protocols made everyone "hyper-aware of one another," Johnson characterizes the proceedings as safe and enjoyable, giving all involved the satisfaction of returning to the stage after months away.
The streaming format offers unique opportunities, as well as unique challenges. Monetizing one-off events is tricky; divorced from the immersive spectacle of a venue, events such as the KMJF are in competition with Netflix, Spotify and all of the other services to which the vast majority of people have access, and for which they already pay. Rather than charging a per-set cover charge, as in the past, the KMJF presentations will be free. So to bolster returns for performers, the festival has launched the KMJF Music Store on their website, with 100 percent of proceeds going to artists. They will also be including a Make a Gift button, which will allow viewers to pay a virtual cover charge to a particular performance.
While money matters may be more complicated than usual, the virtual format has allowed the KMJF to reach out to international artists who wouldn't otherwise be likely to perform at the festival, including pianist/vocalist Champian Fulton, saxophonist Nick Hempton, and vocalist Samara Joy McLendon.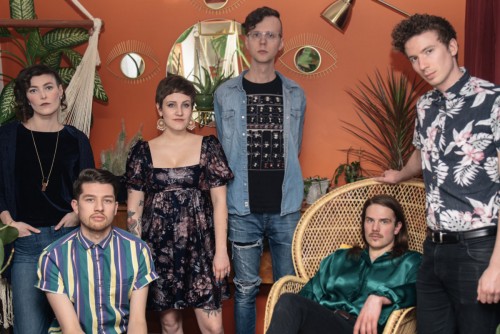 Canadian Online Jazz Festival
The KMJF, five years in, is still a relative newcomer in the broader community of Canadian jazz festivals. The Canadian Online Jazz Festival, however, is newer still – and not really a jazz festival in the traditional sense of the term. Organized by Kodi Hutchinson, artistic producer of JazzYYC in Calgary, the COJF is something of a celebratory banner under which a coalition of Canadian jazz festivals, each operating autonomously, will be presenting content, with participating organizations that include both large and small festivals, from Montreal, Toronto and Vancouver to Fort Langley, Victoria, and Niagara.
Taking place over a week, from November 8 to 15, individual festivals will present artists who are, in one way or another, representative of the cities in which the festivals take place. Individual festivals make their own selections regarding content and are responsible for the production and for the choice of streaming mechanism, be it YouTube, Facebook or Instagram live. The COJF, meanwhile, is providing logistical and marketing support, with their website acting as the festival's virtual hub. While some festivals will be livestreaming shows, most will be presenting a live performance that has previously been recorded, either specifically for the COJF (in the same fashion as the KMJF) or for another event. Participating artists include Jerry Granelli, for the Halifax festival, Alain Caron, for Montreal, Mallory Chipman & the Mystics, for The Yardbird Suite, and Kelly Bado, for Winnipeg.
In the continued fallout of the pandemic, Hutchinson told me over the phone, "It's been heartbreaking seeing how artists are suffering." But Hutchinson – a working jazz bassist with a business degree and a consistent sense of optimism – was eager to find ways to engage and build within the Canadian jazz community. Bringing the COJF project to the board at JazzYYC, he found support, both logistically and financially; when he then presented the idea to festivals across Canada, the response was overwhelmingly positive.
Beyond presenting quality, Canadian-focused jazz, one of the long-term goals of the COJF is to generate helpful data that will allow festivals to better plan for the future. A series of surveys will be going out to audience members; all festivals will be sending the same survey, the results of which will be shared amongst all participating organizations. Right now, Hutchinson says, "All organizations want to find out more information," want to know "how to be better online." Increasingly, Hutchinson suspects, it will be a norm to have livestreaming options for major jazz festival presentations, pandemic or not.
As jazz festivals look towards next year, and grapple with the strong possibility that physical-distancing guidelines will not be lifted for the summer festival season, the necessity of robust, accessible streaming options is becoming clear. Both the KMJF and COJF present excellent opportunities to better understand the possibilities (and limitations) of festival streaming, and will help to set the standard for production values, artist support and audience experience for streaming events to come, including, it is to be hoped, ways to preserve traditional year-round jazz live venues as an essential part of the musical ecosystem.
Colin Story is a jazz guitarist, writer and teacher based in Toronto. He can be reached at www.colinstory.com, on Instagram and on Twitter.