While most club performances are still off the table for musicians, relaxed physical-distancing guidelines have meant that artists have been able to return to some form of live gigs. Near the end of August, I interviewed three different bandleaders – Joanna Majoko, Jenna Marie Pinard and Allison Au – about their recent performances, their quarantine experiences, and moving forward into "the new normal."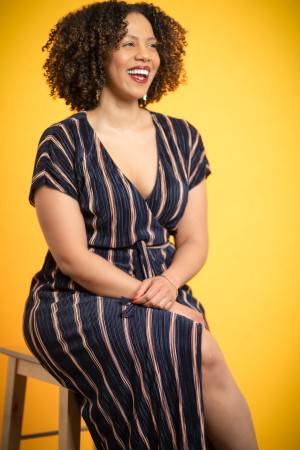 The Artist: Joanna Majoko
The Performance: Live-to-air concert for JazzFM, as part of the TD Toronto Jazz Festival Summer Concert Series, July 24
The Band: Joanna Majoko, vocals and percussion; Jeremy Ledbetter, keyboards; Andrew Stewart, bass; Larnell Lewis, drums
Finding balance in quarantine:
"Thankfully, quarantine has not affected my ability to create or practise. It's been a blessing to have had this time to create a harmonious work environment here at home, and to set up a small home studio and explore and diversify my musical interests, such as getting more comfortable and experienced with recording as well as trying my hand at vocal mixing. I don't think I would have explored these avenues had it not been for quarantine. The only major aspect quarantine has affected is my ability to perform."
On the experience of returning to the stage after quarantine:
"This was not my first performance since quarantine began, but it was my first as a bandleader. It felt surreal, it felt like a gift, it was an all-body experience. I remember feeling quite emotional and that was primarily due to the musical exchange with my amazing friends – Larnell, Andrew, and Jeremy. We brought all the energy and creativity we could conjure up because who knows when the next opportunity will come – at least that was the mindset."
Looking ahead:
"I'll be part of the Kensington Market Jazz Festival, 2020 airing online this November 7 and 8. We actually just pre-taped last week at the Handlebar in Kensington Market. I'll be joined by Andrew Marzotto on guitar, who happens to be my favourite guitarist in Toronto for many reasons, but the most important is how well we gel musically. He's such a free spirit on the guitar, it's exciting to improvise and explore with him in performance."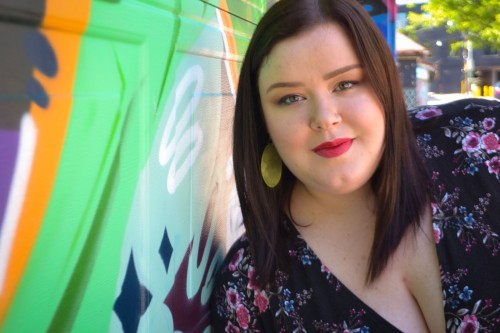 The Artist: Jenna Marie Pinard
The Performance: Live concert at The Emmet Ray, August 15
The Band: Jenna Marie Pinard, vocals; Jay Yoo, guitar
Embracing the unexpected while missing live music:
"I had planned a trip in March to visit my parents in Montreal and I ended up staying there for four months. I hadn't intended being there for more than a week, so I didn't have access to my piano, my journals or gear. I will say that it was surprisingly refreshing to take time away from the hustle and bustle of the artist lifestyle and connect with family. Quarantine has affected my creativity in many ways, but the biggest trouble for me is that I am heavily inspired by live music, and having not seen a show in months, I've found it challenging to get the creative juices flowing. I normally watch a couple of shows on a given night, feel extremely inspired and go home to write lyrics or compose… live streams or archived performances just don't give me that same fulfillment."
On firsts:
"My first live performance since quarantine was just last Saturday at The Emmet Ray! Jazz in Toronto is a lovely organization led by Lina Welch and Ori Dagan and they've partnered with The Emmet Ray for a series of live performances and live streams. Andrew and the staff at The Emmet Ray did a great job of setting up the space; the performance area has sheets of plastic separating musicians from the audience. Admittedly it was quite strange to sing through a plastic screen, but it felt incredible nonetheless."
Reconnecting with collaborators and audiences:
"In November I came out with a duo album with my longtime friend and collaborator Jay Yoo. I have been absolutely longing to play with him again, and the moment Ori asked me to be a part of the series, I knew that Jay and I would perform as a duo – my soul had been craving it for months! We play a mixture of modern arrangements of jazz standards and original music. I absolutely love to sing in all formations, especially with the bands that I lead, but there's truly nothing like playing duo with Jay. Hearing the audience clap and laugh, and seeing them smile as well as actively listen, was extremely energizing for me. In fact, it's been four days since the live performance and I'm still riding that high."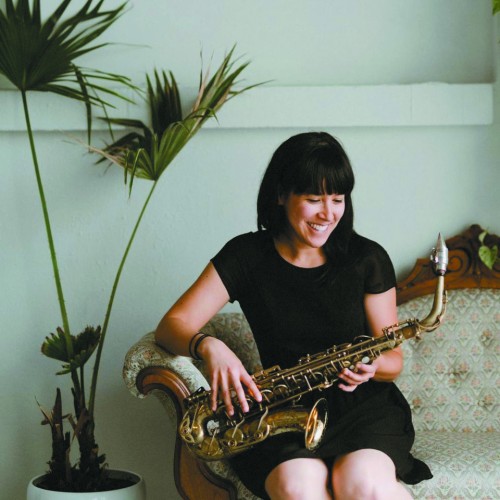 The Artist: Allison Au
The Performance: Recording session, August
The Band: Allison Au, saxophone; Todd Pentney, piano,;Jon Maharaj, bass; Ethan Ardelli, drums
A deadline-free quarantine experience:
"I tend to work really well having deadlines in mind when tackling a new project, so the quarantine has affected the drive with which I typically tend to work. That said, having no deadlines to work towards has also decreased the stress I typically work with. It has been a fantastic challenge and reminded me to cherish the creative process; an aspect of my pre-quarantine approach to work that I believe, like many of us, I had lost sight of."
Lessons learned:
"This quarantine has affected my outlook on the quality of the music I create. I had a deep period of reflection during all of the social upheaval the pandemic exposed over the past few months. More than ever, I want to create music that I love, that means something to me, that is creative and that strives to explore new ground in some way."
The new and the old, in studio:
"I conducted a short studio session. The studio I rented had rigorous health protocol in place. I had to fill out and sign two separate forms confirming that I did not present any COVID-19 symptoms and confirming that I would abide by all of the studio's rules for having my temperature taken upon arrival, wearing a mask while not playing, and frequently using hand sanitizer placed strategically throughout the studio. None of these things affected my performance. It was truly wonderful to play music with others in a studio setting. And as soon as we started the session, I was flooded with positive emotions and a strong reminder as to why I love what I do."
Colin Story is a jazz guitarist, writer and teacher based in Toronto. He can be reached at www.colinstory.com, on Instagram and on Twitter.