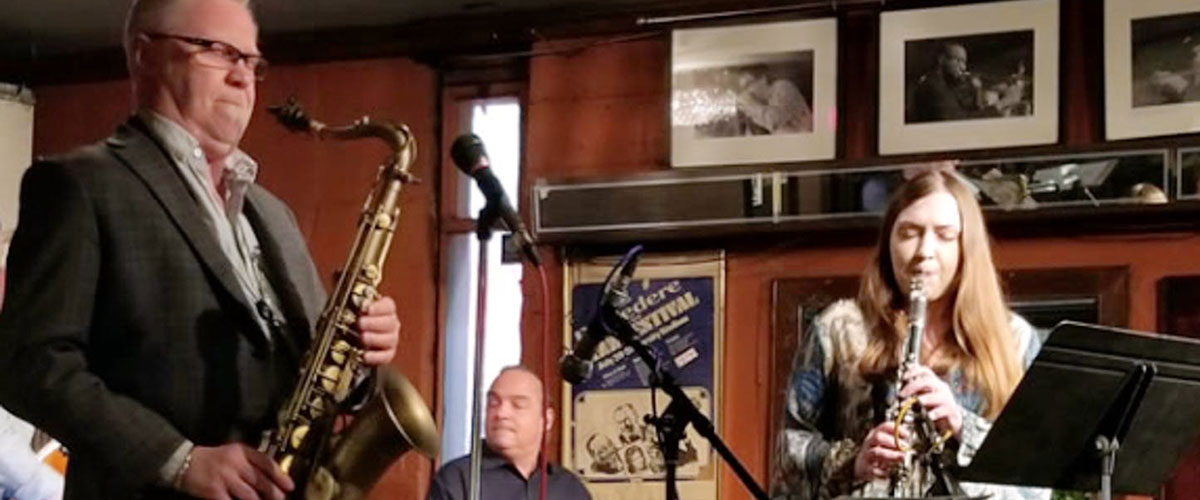 And so, here we are again, again.
If you're interested in the usual subject matter of this column, you already know that as of January 31, musical venues in Ontario will be permitted to operate at 50 percent seated capacity or 500 people, whichever is less, then move to 50 percent on February 21, and full capacity March 15 – just in advance of the two-year anniversary of Canada's lockdown restrictions.
It is impossible to say whether or not the province will end up sticking to this schedule. It's also impossible to know for sure, at this point, how quickly individual clubs will respond to what's allowed, stage by stage. By the way, for most of the venues that I write about here, "clubs" is a useful misnomer: the majority are restaurants/bars, with diverse staffing needs that include kitchen staff, bartenders, hosts, managers, music bookers, and more. As has been the case throughout the pandemic, the hiring/rehiring process in this industry is not simple, and takes time, training and money. The booking process is also complicated: there are a number of decisions that have to be made about artists whose shows have been postponed, artists who are currently scheduled but who may not be ready to return to the stage, and a number of other COVID-era scenarios.
All this being said, it is a good time to be cautiously optimistic, to get out of the cold, and to enjoy some live music once again. Here's a taste.
The Tranzac
At this point in the pandemic, most everyone – ages nine to 90 – is familiar with Zoom, and has developed some kind of relationship with it, for better or worse. Zoom has been a popular platform for musical artists hosting conventional virtual performances, but it has also had real utility as a vehicle for virtual recitals. Though any kind of performance has the potential to be a nerve-wracking experience for those new to the practice, a Zoom performance allows one to play in the same place where one practices, to avoid the necessity of uncomfortable, formal footwear, and – crucially – to know that one can simply press command-Q if things really go south.
At The Tranzac, a new weekly series has emerged: Tranzac Open Stage Mondays on Zoom. A virtual adaptation of their traditional Monday-night open mic, the Zoom session typically goes for about an hour, and guests are invited to join any time after 7:45pm, with two songs per performer being the standard. While participation is 100 percent free, performers and audience members alike are encouraged to "support the club by buying a virtual beer," "becoming a member or renewing your membership online," or by "donating to the club." (The Tranzac, as a member-run club, has a low-cost membership option for those interested.) Whether you're an experienced musician looking to try out new material, a casual musician who wants a new goal to work towards, or an audience member looking to check out some fun, community-based performances, Monday night is your night.
The Jazz Room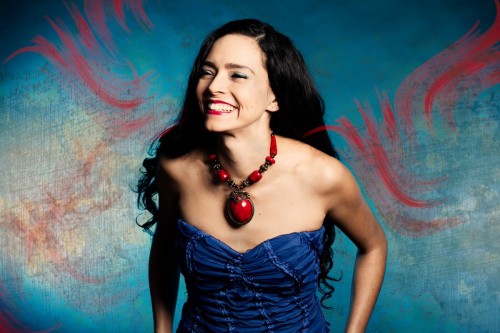 In Waterloo, the Jazz Room at the Huether Hotel has a wealth of impressive shows booked for February. On February 12, vocalist Eliana Cuevas performs with her quintet, including drummer Mark Kelso, pianist Jeremy Ledbetter, bassist Ross MacIntyre, and percussionist Juan-Carlos Medrano. Originally from Caracas, Venezuela, Cuevas has been based in Toronto throughout her career and has released six albums of original music. Her newest, El Curruchá, is a collaboration with famed Venezuelan musician Aquiles Báez, and was released on Alma Records in 2021. Whether in the duo format of her new album, or in the quintet format in which she'll be appearing at the Jazz Room, Cuevas is a powerful, accomplished performer, whose vocal prowess is matched by her deep melodic and rhythmic engagement.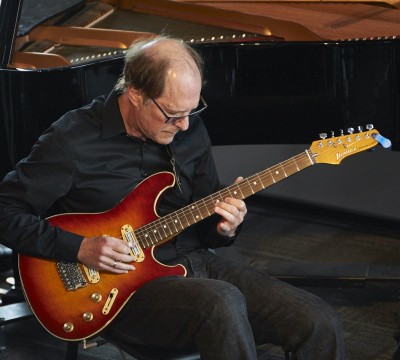 On February 19, the Lorne Lofsky trio takes the stage. Lofsky is one of Canada's pre-eminent jazz guitarists, with a long and storied career that includes a coveted tenure in Oscar Peterson's quartet, touring with Peterson in the 80s and 90s, and appearing on three of Peterson's albums: The More I See You, An Oscar Peterson Christmas and the live album Oscar in Paris. Though 2021 was a complicated year for new music, Lofsky released a brand-new album: This Song Is New, which came out in April on Modica Music. Featuring saxophonist Kirk MacDonald, bassist Kieran Overs and drummer Barry Romberg, the album sees Lofsky rearranging some standards (Seven Steps to Heaven in 5, Stablemates in 7) and playing contrafacts over others (Evans from Lennie, a Lennie Tristano-style adaptation of Pennies from Heaven). At the Jazz Room, Lofsky will be joined by Barry Elmes and Kieran Overs, for what should prove to be a night of exciting, swinging music.
The Rex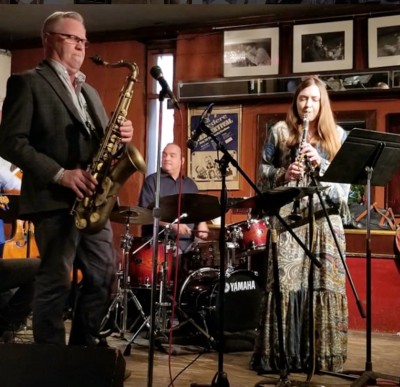 At the Rex, live music is coming back strong in February. Their Juno series continues, with four four-day residencies throughout the month. The first, from February 2 to 5, features the Kirk MacDonald Quintet, with MacDonald on tenor, Virginia MacDonald on clarinet, Brian Dickinson on piano, Neil Swainson on bass and Terry Clarke on drums. Up next, from February 9 to 12, the Dave Young Quintet hits the stage, with Young on bass, Kevin Turcotte on trumpet, John Johnson on saxophone, Terry Clarke on drums, Reg Schwager on guitar (February 9 and 10) and Brian Dickinson on piano (February 11 and 12). From February 16 to19, check out pianist Bernie Senensky's Quintet and, from February 23 to 26, drummer Mark McLean's Playground project.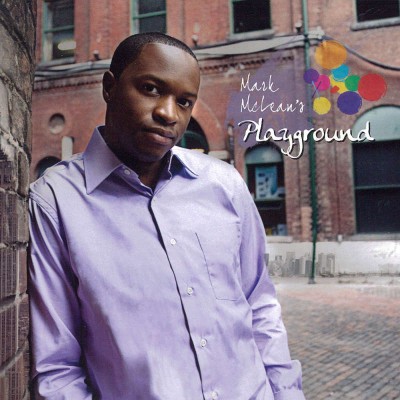 It's hard to say what February will bring, but – in both this column and the club listings – I am assuming the best, and writing about currently scheduled shows. Only time will tell whether or not these shows will happen, so please be in touch with clubs directly to confirm. Stay safe, support your local clubs and musicians, and here's hoping that we all see one another in person soon.
Colin Story is a jazz guitarist, writer and teacher based in Toronto. He can be reached at www.colinstory.com, on Instagram and on Twitter.