As the sticky, heady haze of summer lifts, the coming of autumn usually heralds a period of productive reorientation, a clearing of the mind, a collective refocusing of eyes on the road ahead. This year, of course, is not a usual year, and, rather than providing reassurance, many of the traditional markers of the changing season are inducing no small amount of anxiety. Teachers and students return to schools amidst a tumult of hopeful precautions, increased screen time and burgeoning case numbers; CERB, a lifeline for out-of-work gig-economy workers, including many musicians, is set to end; the prospect of seeing family and friends continues to be fraught with peril. (Alternatively: for those who wish to avoid spending time with their extended family, COVID-19 has provided an irreproachable excuse.)
Throughout it all, however, Southern Ontario seems to be settling into an abnormal normalcy, a return to something resembling pre-COVID fall. One of the most exciting musical developments has been the reopening of many jazz clubs, under strict physical-distancing guidelines. Some clubs, like The Emmet Ray, have been open throughout the summer, for takeaway food and beverages, patio service and, eventually, dine-in service, with live music; others, like The Rex, stayed closed until they could reopen all at once, music included.
This October issue marks the first month that listings have been available from individual clubs since March. If you check the Mainly Clubs, Mostly Jazz listings in this magazine (page 47), they may look a little sparse; there are a few reasons for this. The first reason: while many venues have begun to host live music again, the booking process is complicated, and, at the moment, not all venues have their schedules confirmed months (or even weeks) in advance. The Rex is one such club. Though The Rex is presenting two shows a day, their booking process – at least at the time that I wrote this column – is happening on a week-by-week basis. The second reason: some clubs, unsure of what the coming month will bring, are holding off on advertising and even announcements, lest regulations suddenly force them to cancel gigs (or cancel dine-in service altogether). The third reason: some clubs, including 120 Diner, N'Awlins and Alleycatz, have closed.
Even at its best, working in the service industry is a precarious proposition. Restaurants and bars must make constant payments to servers, landlords, repair technicians and food vendors, all of which (the payments) depend on an ever-shifting volume of customers. This column is called Mainly Clubs, Mostly Jazz, and the term "club" is used as a catch-all for a variety of different venues, but most are restaurants, and most are not large. Whether or not they're charging cover – which typically goes entirely to the band – venues need patrons to order food and drinks in order to make money. Musicians need the same thing: without a critical mass of audience to play for, it may not feel worthwhile to play a live show, either artistically or financially. While necessary to public health and safety, the physical-distancing guidelines that are in place mean that it is difficult for venues to get enough people through the doors for this whole set-up to actually work. While the August 20 announcement by the City of Toronto that 45 live-music venues – including The Rex, Lula Lounge, and Burdock – will be receiving property tax relief, the circumstances remain difficult for musician and venue alike.
Going out to see live music – and enjoying dine-in service in bars and restaurants – remains a personal matter, and everyone's health and safety is of paramount importance. For those who are planning to return to the clubs this month, there are a number of exciting shows that will be taking place.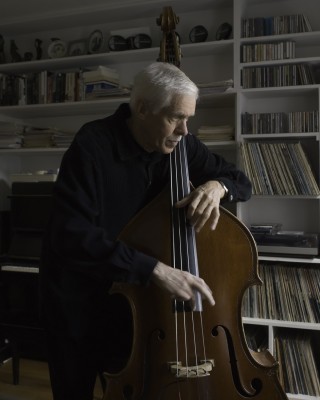 At The Rex, October starts off with a bang, with two nights of the Dave Young Quartet on October 2 and 3. While I suspect that he will be a familiar name to readers of this column, to those who may not know him, Young, at 70, has taken his place amongst the firmament of Canadian jazz, with a storied career that includes stints with the likes of Kenny Barron, Tommy Flanagan, Oliver Jones and Oscar Peterson. A swinging, confident player, Young is joined by trumpeter Kevin Turcotte, guitarist Reg Schwager and drummer Terry Clarke. Also at The Rex: catch saxophonist Alison Young in the 5:30pm slot and pianist Thompson Egbo-Egbo in the 9pm slot on October 1, and pianist Adrean Farrugia at 5:30pm on October 2.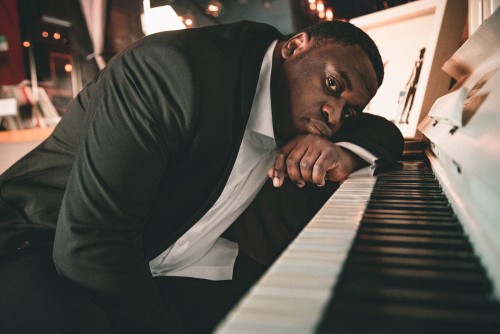 A full month's worth of music is already in the books for Jazz Bistro, with an emphasis on Brazilian and Afro-Cuban music. Catch Farrugia again on October 9 with his Bossa Nova project. On October 21, Venezuelan-born, Toronto-based Eliana Cuevas will perform with Jeremy Ledbetter. Cuevas is one of Toronto's most exciting Latin jazz singers, and she has recorded and performed with a who's who of both North and South American musicians. Her collaboration with Ledbetter – to whom she is married – includes countless live performances and numerous studio recordings. Rounding things out on October 30, Cuban-Canadian pianist Hilario Durán appears with bassist Roberto Occhipinti and drummer Mark Kelso. Durán is a gifted, accomplished artist, able to combine technique and lyricism in deftly executed phrases.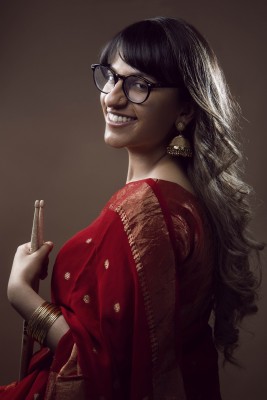 Outside of Toronto, where COVID-19 cases tend to be lower, Waterloo's Jazz Room has also resumed service with a full slate of shows. On October 3, Sarah Thawer and The Squad take the stage. Thawer – an explosive drummer with a penchant for hard-hitting grooves – is joined by guitarist Connor "Chino" Chan, keyboardist Todd Pentney, and saxophonist/keyboardist Rob Christian. Toward the end of the month, keyboardist Bartosz Hadala's band plays the Jazz Room. Where Thawer's group plays improvisatory jazz influenced by hip-hop and neo-soul, Hadala's grooves fall more squarely into the fusion category, with influences from the likes of Joseph Zawinul and John McLaughlin. Hadala is joined by saxophonist Luis Deniz, drummer Marito Marques and electric bassist Brad Cheeseman.
Colin Story is a jazz guitarist, writer and teacher based in Toronto. He can be reached at www.colinstory.com, on Instagram and on Twitter.