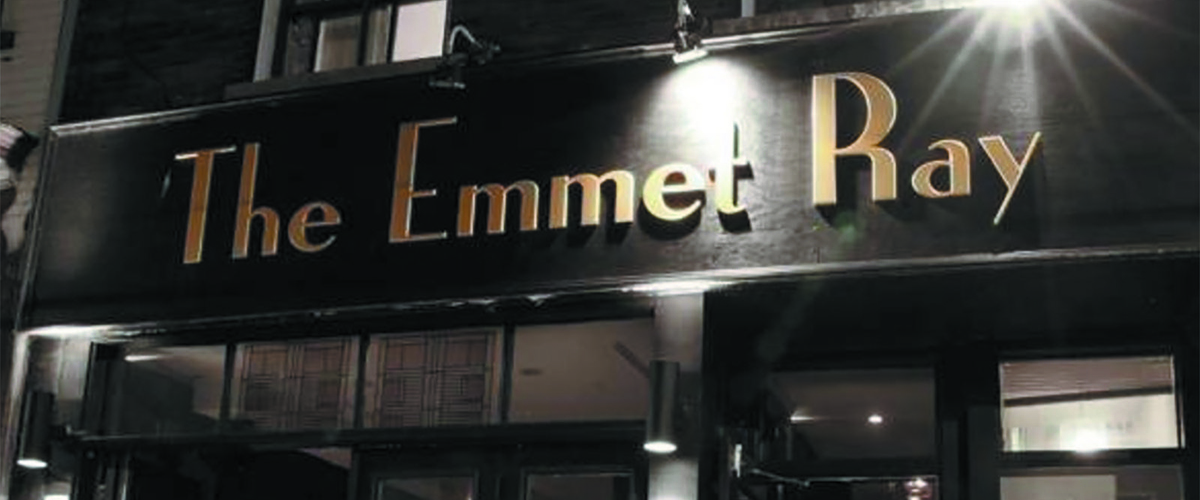 Just 8760 little hours ago, in December of last year, most of us were hunkering down, keeping safe, and preparing for a very different winter than we'd enjoyed in years past. Visits home were cancelled; stockings were half-heartedly stuffed; home-office chairs swivelled disconsolately from Zoom meetings to Zoom cocktail hours. This year, however, things are looking just a little bit brighter: vaccination rates are up, case rates are down, and – though the threat of the pandemic looms, ever present on the periphery – it is looking as though we may indeed have a more conventional (and decidedly more sociable) holiday season.
As of December 16, we will officially be at the five-month mark of music being back in Toronto and environs in the kinds of venues I usually cover in this column. For some audience members, this has meant five months of being back in venues, watching musicians return to the stage after a lengthy intermission, and witnessing restaurants, bars and concert halls sort through the thorny logistics of making COVID-safe adjustments, training new staff and, often, enacting new payment policies to ensure a more equitable and fair disbursement of funds to musicians. For other audience members, the return to live music has been slower, whether because of worries related to COVID transmission, a change in lifestyle, or – as has happened for so many people – a move, enabled by a shift to remote work, from a dense urban area to somewhere with more affordable housing options and more accessible outdoor spaces.
Whatever the case may be, there are quite a few exciting shows happening in December. If holiday shows are your thing, there are a number of options, including the Kensington Holiday Bash (December 10, Grossman's Tavern), A Charlie Brown Christmas and Castro's Christmas Party (both December 12, Castro's Lounge), Tom Nagy's Christmas Experience (December 17, The Jazz Room), and the Jason White Christmas Special (December 18, also at The Jazz Room).
A shout-out for The Emmet Ray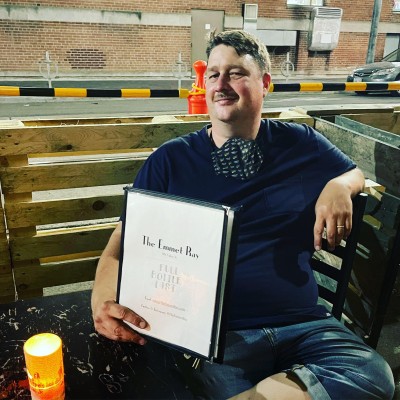 For great non-holiday-themed shows in a venue that still evokes the warmth, community and good cheer of the season, I have one specific suggestion: The Emmet Ray. Since its opening in late 2009, The Emmet Ray has occupied a unique position in Toronto's club scene. Unlike venues such as The Rex and Jazz Bistro, The Emmet Ray's identity has as much to do with its bar program as it does live music. The bar is perhaps best known for its extensive international whiskey options, though it also features a selection of Trappist beer, offerings from local breweries, wine and cocktails. Divided into two spaces, the bar makes no demands of its patrons. In the front room, customers can relax, enjoy their drinks and carry on a conversation in a setting that borrows as much from an English village pub as it does from its more typical College Street counterparts. In the back room, table-lined walls lead to the stage space, complete with ceiling-mounted speakers, Wild Turkey-sponsored backdrop, and, of late, plexiglass panels, to ensure some particulate separation between performers and audience.
Like every other music venue in Toronto, The Emmet Ray has had its share of difficulties over the past year and a half. During the height of the pandemic, owner/operator Andrew Kaiser and team quickly pivoted, converting the bar to a bottle shop/grocery store, doing livestreamed shows, and creating courier-friendly kitchen items for home delivery. As live shows returned in July 2021, the bar faced another kind of challenge: ballooning insurance costs, at a rate substantially higher than in previous years, as a direct result of COVID-related insurance industry anxiety. Despite all of these challenges, The Emmet Ray continues to go strong.
Jenna Marie Pinard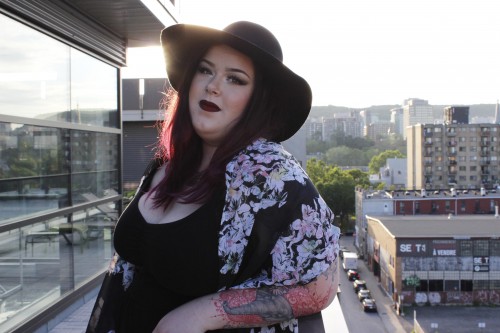 In December at The Emmet, there are a number of excellent shows taking place. On December 8, vocalist Jenna Marie Pinard takes the stage. A University of Toronto Jazz alum, Pinard wears many hats. She is the host of Orange Grove Radio, a show broadcast throughout North America, on stations as far-flung as Victoria, Cutler Bay, Florida, and Jackson, Mississippi. Since 2018, she has also run the U of T Jazz social media accounts and is the director of her own company, JMP Media. As a vocalist, Pinard is equally at home with standards as she is with R&B (Jenna Marie R&B has been a popular recurring gig at The Rex for a few years now). Though the power of her delivery and the burnished smoothness of her tone may be the first thing that many listeners notice, it is her attention to detail in phrasing and articulation that really sets her apart. Pinard is joined by keyboardist Ewen Farncombe and bassist Caleb Klager, both of whom – like Pinard – are thoughtful, confident jazz musicians who are equally at home in other styles.
"Unlike some musicians, I didn't find myself particularly inspired or soothed by the solitude of the isolation period," Pinard told me. "Instead I found myself yearning for live shows and communal connection through music." When Kaiser contacted her about the prospect of doing a December show, Pinard "knew that [she] wanted to do something intimate and reflective, with the goal of deeply connecting to the musicians and audience." Though this is a sentiment common to most live-performance situations, the immediacy and urgency of the audience-art connection has taken on new meaning in the aftermath of the most stringent lockdown measures. That being said, this will be the group's second time playing at The Emmet since its reopening in July; the first time," Pinard said, "was an incredibly restorative experience."
Lucian Gray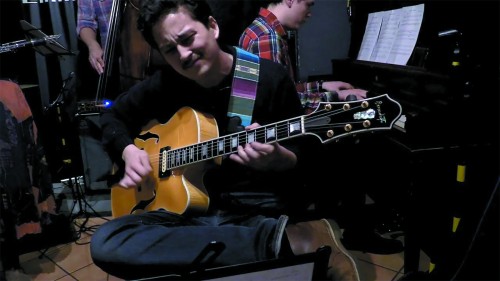 Later in the month, on December 18, The Emmet is host to guitarist Lucian Gray. Though still young, Gray has already assembled an impressive resume of professional achievements. A graduate of Berklee College of Music, where he studied with Mick Goodrick, Gray was a finalist in the 2015 Wes Montgomery International Jazz Guitar Competition and a semi-finalist in the 2019 Herbie Hancock Institute of Jazz International Guitar Competition. If the Wes Montgomery competition wasn't enough of a clue, it is readily apparent that Gray's playing is firmly rooted in a particular jazz guitar tradition. Favouring big-box Benedetto instruments and minimal effects, Gray has a strong command of bebop vocabulary, a full, robust tone and enough technique to make his way confidently through a wide variety of musical situations. All this being said, it is his sense of time that really sets him apart. Coupled with a patient sense of phrasing that he employs as frequently during flurries of 16th notes as he does in ballads, Gray's propulsive, confident rhythmic engagement with his instrument is well worth the price of admission.
Colin Story is a jazz guitarist, writer and teacher based in Toronto. He can be reached at www.colinstory.com, on Instagram and on Twitter.