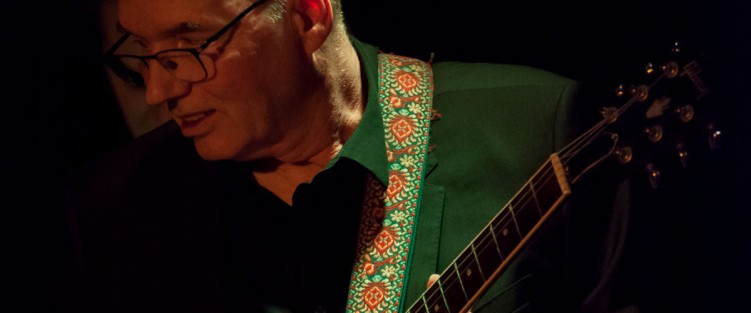 The crunch of a crisp brown leaf underneath one's foot; the chill of the wind as it comes off the lake; a Conservative premier embroiled in a minor controversy about his comments regarding immigration and labour. Though the pandemic is far from over, it certainly seems as though Southern Ontario is getting back to its typical autumn rhythm.
Things are much different, however, than they were at this time last year: with a proof-of-vaccination system in place, steadily declining case numbers, and capacity limits gradually being lifted for a variety of indoor business spaces, we may be forgiven for permitting ourselves a sense of cautious optimism. It is a great relief to be able to contemplate the idea of meeting friends for a drink and a show without feeling an immediate sense of imminent dread (although I suppose this is somewhat dependent on the show and the friends in question).
Jazz Bistro: Luckily, there's no scarcity of excellent gigs in the books for the coming months. On October 30, guitarist Ted Quinlan brings his quartet to Jazz Bistro. Quinlan is a fluid, technically accomplished guitarist whose dense linear flourishes are always deployed in the service of tasteful melodicism. His latest release, Absolutely Dreaming, was nominated for a 2020 Juno Award for Jazz Album of the Year, in the Solo category. His show at the Bistro features the same rhythm section as the album: pianist Brian Dickinson, bassist Kieran Overs and drummer Ted Warren. The band members are all amongst Toronto's first-call players in their peer group; behind Quinlan, they play with an emphasis on harmonic integrity and propulsive time feel.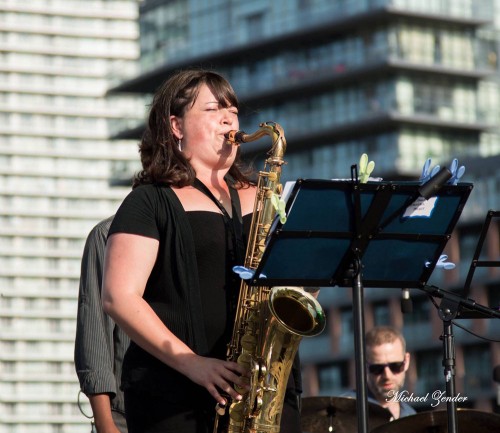 Jazz Room: The Jazz Room, in Waterloo, has long been an important home for music in Southern Ontario, typically presenting shows twice a week, on Fridays and Saturdays. Within this regular programming, they host a series called Women in Jazz, sponsored by Diva International. On November 27, saxophonist and vocalist Elena Kapeleris plays the Jazz Room as part of the series, with drummer Mark Micklethwaite, bassist Lauren Falls, trumpeter Kevin Turcotte and pianist Stacie McGregor. Whether she's singing a melody or playing it on the saxophone, Kapeleris has a confident sense of phrasing, commanding tone and a strong sense of tuning. The following weekend, on December 4, the series continues with Rebecca Hennessy's Makeshift Island project. Like Kapeleris, Hennessy does double duty, both singing and playing trumpet, though Makeshift Island has a different aesthetic bent. Driven by Hennessy's original compositions, the group puts an emphasis on communicative, melodic music, with touches of folk, pop and other styles influencing the intimate, acoustic jazz vibe.
The Rex (1): the Juno Series continues, with weekly four-night engagements by a variety of excellent Juno-winning and -nominated acts. Throughout November, these include bassist Roberto Occhipinti, who celebrates the release of his new album, The Next Step, from November 3 to 6. Joining him are pianist Adrean Farrugia and drummer Mark Kelso, in trio format, on the first two nights; and Farrugia, drummer Larnell Lewis and saxophonist Luis Deniz in quartet format on the second two evenings. From November 10 to 13, saxophonist Mike Murley appears with his quartet, featuring guitarist Reg Schwager, bassist Jim Vivian and drummer Ethan Ardelli, with special guest trumpeter Kevin Turcotte on November 12 and saxophonist Tara Davidson on November 13. From November 17 to 20, Andrew Downing's Otterville project takes the stage, with Downing on cello, Tara Davidson on saxophone, Michael Davidson on vibraphone, Paul Mathew on bass, and Nick Fraser on drums. Finally, the Carn / Davidson 9 plays from November 24 to 27, with trombonist Will Carn and saxophonist Tara Davidson joined by saxophonists Kelly Jefferson and Shirantha Beddage, trumpeters Jason Logue and Kevin Turcotte, trombonist Christian Overton, bassist Andrew Downing and drummer Ernesto Cervini.
The Rex (2): In addition to the Juno Series, whose time slots are primarily occupied by older, more established musicians, The Rex has returned to the convention of booking once-a-week monthly series, which are mostly filled by younger, early-to-mid-career artists. One of the most exciting of these is saxophonist/vocalist Emily Steinwall, who has created a niche for herself in Canada's jazz and creative music scene as a powerful saxophonist, compelling vocalist and masterful performer. In March 2021, Steinwall released the album Welcome to the Garden, a beautiful, evocative collection of original music. In November – on Tuesdays at 5:30pm – she switches gears, returning to her jazz roots with pianist Ewen Farncombe, bassist Roberto Occhipinti, drummer Mark Kelso and a few special guests: guitarist Jocelyn Gould, on November 2 and 16; clarinetist Virginia MacDonald, on November 23; and drummer Eric West, on November 9. As Steinwall puts it, the group is "going to be playing a lot of standard repertoire that everyone involved has been playing on for many years, so it will mostly be an arena for us to explore, have fun and take some risks." The Rex will provide "a place to push ourselves, in that moment of spontaneous creative impulse, all while grooving and having tons of fun."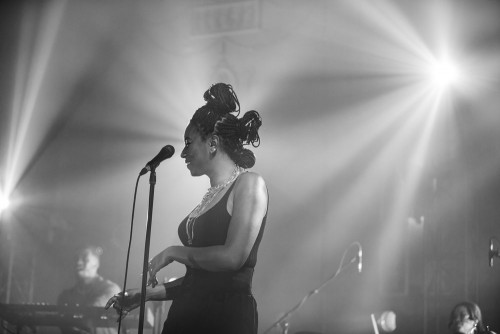 Lula Lounge: On Thursday, November 11, the Montreal-based singer Dominique Fils-Aimé will play at Lula Lounge. Fils-Aimé – whose album Stay Tuned! won the 2020 Vocal Jazz Album of the Year – has a compelling, nuanced vocal presence, and has been steadily gaining a following both in Canada and internationally. Her most recent album, Three Little Words, made the short list for the Polaris Prize (always a marker of serious crossover potential) and has been mentioned in major journals such as The New Yorker, drawing equally from soul, R&B and jazz influences. The show at Lula Lounge follows an October European tour, with stops in France, Norway and Sweden. For fans and for the uninitiated curious, the show should be a good opportunity to experience her work. Lula Lounge will offer assigned seating, making use of its large space to ensure that guests are distanced and that all COVID-19 protocols are followed – a good live show for those who are not yet quite ready for the shoulder-to-shoulder experience of a smaller venue!
Colin Story is a jazz guitarist, writer and teacher based in Toronto. He can be reached at www.colinstory.com, on Instagram and on Twitter.