Acouple of issues ago I wrote about the less than thriving club scene which is, by the way, not confined to Toronto. For those of you who did not read the article in question it bemoaned the sad state of affairs in the jazz job market and the difficulties of finding enough employment to sustain a career in music.It has never been an easy career choice. It's tougher now. The article elicited a larger than usual response, favourable, with one exception and mostly from musicians who could empathise with the challenges faced by the musical community.
This is not to suggest that there is no scene at all in town. A fair number of venues do present jazz on a regular basis, albeit sometimes only once a week – a partial list includes Quotes, featuring the Canadian Jazz Quartet on a Friday evening at 5pm, (I'm happy to say that I'll be playing there on February 11), The Old Mill with its three nights a week policy in the Home Smith Bar, Grossman's New Orleans inspired sessions on a Saturday afternoon, The Reservoir with its nightly entertainment and, of course, The Rex which rolls on its merry way.
They deserve your support.
Looking at all of the above you might say not a bad little crop. But it's still a far cry from the days when you had a choice of three or four clubs six nights a week. Today it is the concert events which are just about the only way to hear some of the "big names" in jazz. The Wayne Shorter Quartet with pianist Danilo Perez, bassist John Patitucci, and drummer Brian Blade will be at Massey Hall on Saturday Feb.12; JAZZ.FM91's Sound of Jazz Concert Series at The Old Mill on February 14 will present a Valentine's Day special with The Steve Koven Trio, special guests Christopher Plock on reeds and vocals, and singer Lori Cullen; and as part of the same series, on Monday February 28 Brian Browne, who for years was a fixture on the Toronto jazz scene, will team up with Robi Botos to play a tribute to Bill Evans.
A relative newcomer on the scene is the Jazz Performance and Education Centre, created to support and nurture the jazz scene here in Toronto and, whenever possible, across Canada. Created in 2007, it is dedicated to the preservation and continued development of jazz in Canada. A committee of jazz lovers, musicians and business people was assembled to make plans which would enrich Toronto's jazz scene and complement existing successful local establishments
The driving forces behind the venture are longtime jazz supporters Ray and Rochelle Koskie and the ultimate goal is to create a full time multi purpose facility which would feature performances by top local, national and international jazz talent plus educational programming through which fans of all ages can learn about the music.
The centre would incorporate recording facilities; and a Hall of Fame which would preserve our jazz heritage and tradition. In other words a Canadian version of the Jazz at Lincoln Centre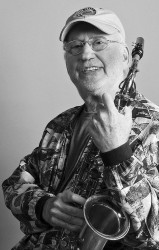 Their 2010-2011 concert season began with an evening with Fred Hersch and Norma Winstone and will continue on Friday February 11 with Lee Konitz and the Brian Dickinson Trio. A word about Mr. Konitz. He has been a significant force in jazz for more than sixty years, was heavily influenced by Lennie Tristano, played on the Miles Davis compilation, "Birth of the Cool" and on the Bill Evans "Crosscurrents" album, and has well over a hundred albums as leader. Konitz has become more experimental as his playing evolves and has released a number of avant-garde jazz albums, working with many of today's younger players. Composer/teacher/pianist Brian Dickinson and his trio (Jim Vivian on bass and Barry Romberg on drums) will be accompanying Konitz and it promises to be a very special occasion.
Looking ahead, on Friday, March 18, JPEC will be presenting the Robert Glasper Experiment, an electric, hip-hop influenced quartet, one of the best of the groups taking jazz in new directions. TASA, a world music ensemble inspired by the traditions of India will share the stage with Hugh Marsh on Friday April 29 and on Sunday June 5, the New York based tenor axophonist/composer Seamus Blake and his Quartet. "Extraordinary, a total saxophonist" is how he was described by John Scofield.
In addition to the above, JPEC is also planning special workshops at the Miles Nadal Jewish Community Centre and will establish the JPEC Jazz Hall of Fame with Phil Nimmons as its first inductee.
Certainly JPEC has lofty ambitions and I wish them well.
To finish off on a light-hearted note, I give you the following:
In 2009 The World Entertainment News Network ran an article about Dustin Hoffman and his unfulfilled life ambition. He claimed that he would give up Hollywood in an instant to be an accomplished piano player! He was quoted as saying, "If God tapped me on the shoulder and offered me an ultimatum – acting or jazz piano – I'd make the decision in a New York minute."
All I can say is this. Don't give up your day gig, Dustin.
Meanwhile, happy live listening.
All the club action worth taking in (yes, including a bunch of jazz) is in the Club Listings starting on page 45.
Jim Galloway is a saxophonist, band leader and former artistic director of Toronto Downtown Jazz. He can be contacted at jazznotes@thewholenote.com