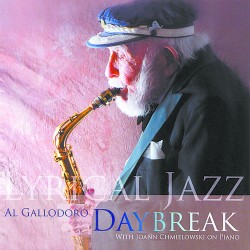 First of all, just in case you read last month's column and are wondering how my adventure in Vienna ended, I am out of the woods, so to speak, and back home safe and relatively sound. The last leg — no pun intended — was a direct flight from Vienna to Toronto bringing to a close a trip to remember.
I was allowed out of the infirmary a good deal less infirm than when I went in but had to wait a few days before I could get the flight home and so I spent the night before I left at Jazzland where I enjoyed a lovely evening listening to guitarist Mundell Lowe.
Lowe is not a household name in jazz but he is one of the truly important names in the world of jazz guitarists.
There are guitar players who have relatively high profiles throughout their careers — Barney Kessell, Bucky Pizzarelli, Charlie Christian, Ed Bickert, Eddie Lang, Herb Ellis, Jim Hall, Joe Pass, John McLaughlin, John Scofield, Kenny Burrell, Pat Martino and Pat Metheny are a few of those who attained that recognition.
Then there are those who opted for a life largely spent in studios or in rhythm sections of big bands or as sidemen — Barry Galbraith, Carl Kress, Eddie Durham, George Van Eps, Joe Puma and Mundell Lowe fit that description.
Now here's the thing about Mundell: he still sounds great, both playing and verbalizing — we had a most enjoyable conversation and his first question was, "How's Ed?" as in Bickert. He knew that Ed had stopped playing, but simply wanted to know how he is.
I suspect Mr. Bickert has no idea just how highly regarded he is in the international jazz community.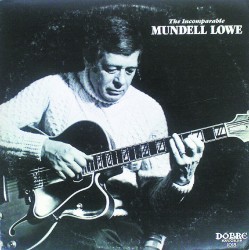 But more on the subject of Mundell Lowe.
In the 50s and 60s he worked in New York with the NBC and CBS orchestras and on the Today Show studio band. He then moved to California and met Jackie Cooper, the famous child actor turned executive who at the time was head of Screen Gems. As a point of interest, at age nine Cooper was also the youngest performer to have been nominated for an Academy Award as best actor for the film Skippy in 1931. Mundell got work composing for a number of the Screen Gems TV and film projects but eventually was frustrated by the fact that he was doing more writing than playing and so in the 80s he turned back to his first love — playing. A sampling of the artists with whom he has played includes Billie Holiday, Lester Young, Charlie Parker, Helen Humes, Charles Mingus,Sarah Vaughan, Carmen McRae, Benny Carter and Stan Getz — and he is still going strong.
Oh, and one thing I should mention is that Mundell Lowe is 91 years young!
Other musicians who lived long and active lives and hit the 90 mark include Eubie Blake, Dave Brubeck, Benny Carter, Jay McShann and Artie Shaw.
Speaking of longevity, how many of you know the name Al Gallodoro? Not many, I would bet, and yet among musicians — and some of the names may surprise you — he is held in high esteem –
Jimmy Dorsey — "the best saxophone player that ever lived!"
Buddy DeFranco — "Art Tatum, Charlie Parker, Heifetz, Perlman and Gallodoro are unequalled and may be for years to come."
Benny Golson —"Amazing! The world should know Al Gallodoro. He is a hero in my eyes and in the eyes of the many others who know him."
He was an American clarinetist and saxophonist who performed from the 1920s up until his death at age 95 and played with Isham Jones, lead alto sax with the Paul Whiteman Orchestra and bass clarinet in the NBC Symphony Orchestra under Arturo Toscanini.
In 1945 Warner Brothers made a movie very loosely based on the life of George Gershwin called Rhapsody in Blue and it features the famous opening clarinet glissando.
Well, that was Al Gallodoro.
He was much in demand as a studio musician throughout his career and in 1958 Ferde Grofé composed Gallodoro's Serenade for Saxophone and Piano but today he is one of the largely forgotten heroes.
But for every musician who made it into their 90s there were too many who didn't even see 30.
Bubber Miley died of tuberculosis in 1932 at the age of 29, as did Fats Navarro in 1950 at the age of 26 and Charlie Christian in 1942 at the age of 25. Clifford Brown died in a car crash in 1956 at the age of 25 and alcoholism claimed Bix Beiderbecke in 1931 at the age of 28.
Mention of Beiderbecke reminds me of a story that Wild Bill Davison, the fiery cornet player from Defiance, Ohio — he could not have come from a more aptly named town — told me about the days of prohibition, through which he drank his way consuming whatever might be available. He explained that during prohibition musicians loved to play Detroit, where there was a very popular speakeasy which was the destination after the gig for a lot of resident and travelling jazzers and where he would sometimes hang with Bix.
What made Detroit such a haven for drinkers was the fact that just across the Detroit River was Windsor where there was no prohibition.
The speakeasy that Bill was talking about solved their problem by having cases of booze loaded on the Canadian side onto a sort of raft which was then hauled, not over the river, but under it on the riverbed to avoid detection by the authorities! Some nights the customers would arrive at the booze can before the shipment, but as Bill said, "It was worth the wait to get that real Scotch."
Midsummer Nights (and Days)
The summer stretches out ahead of us with its usual crop of festivals firmly establishing the fact that straight ahead jazz musicians, with few exceptions, can no longer fill a large concert hall or marquee and more and more the real jazz is to be found in smaller venues.
Toronto audiences have long memories and with Roy Thomson Hall, Massey and Koerner Hall presenting on a year-round basis at least some of the few "name" jazz groups it makes it a gamble to bring them back too soon, thus reducing the number of "stars" available at festival time.
Is it possible that the days of big-time jazz festivals which rely on non-jazz acts in order to sell tickets and satisfy sponsors are drawing to a close? Is it perhaps time to call them music festivals since obviously a real jazz festival, which hardly exists any more, should not even try to compete with concert hall programming? Calling it a music festival would still attract the jazz fans to the jazz content of the festival and defuse the criticism of non-jazz acts. Sponsors, who are primarily interested in having presence in the community would still be happy and I'm sure wouldn't mind if they changed the name. It's as close to a win-win scenario as I can come up with, at least for the moment.
Getting back to the value of less being more, my own experience is that the best jazz I've heard has been played in smaller venues where the artist is in close contact and able to communicate with the audience.
I heard Miles Davis in a New York jazz club (I remember he was drinking milk with a shot of whisky in it) and in a concert hall setting and I know for sure that I preferred the music I heard in the club. I can say the same about Dizzy Gillespie, Oscar Peterson, Sonny Stitt, Roy Hargrove, George Shearing and so on.
The concert hall as a jazz venue probably goes back to the Carnegie Hall performances by Paul Whiteman in 1928 and Benny Goodman in '38.
The "Jazz at the Phil" concerts started in 1944 and firmly entrenched the concert hall as a suitable performance space for jazz. In the case of JATP it was an opportunity to hear an all-star gathering of jazz greats on one stage and it became in effect a touring jazz circus, expanding its activities into Europe by 1952. The last North American tour was in 1967 but went on sporadically in Japan and Europe.
Frankly, the concerts were often an opportunity for "grandstanding" but inevitably a lot of good music was also played. But, getting back to my point, I did attend a JATP concert in Glasgow and I enjoyed, for example, the Roy Eldridge I later heard in a club setting more than the Roy I heard with JATP.
Anyway, if you do read this before the Toronto festival is over, dig carefully and you will find much that is worth making the effort to attend — but the real jazz is in the smaller venues or free on the festival site.
Talking about real jazz, some of you might remember that last summer I had a series of hour-long radio shows on Jazz.FM91 called "Journeys In Jazz with Jim Galloway." Well, I have a second series coming up in mid-June airing on Sunday afternoons at 4pm. The music is selected from my own collection and I hope you can give it a listen. I think you'll enjoy the music, featuring some of my favourite instrumentalists and vocalists with a few oddball recordings thrown in. Some of the choices might be new to you, even if they are old by today's standards.
Enjoy. See you in the next WholeNote in September when I can be your fall guy. 
Jim Galloway is a saxophonist, band leader and former artistic director of Toronto Downtown Jazz. He can be contacted at jazznotes@thewholenote.com.