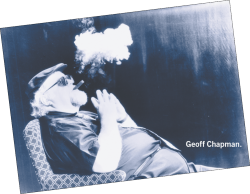 Fiddling around (not literally) on the internet I found some interesting jazz birthday items for March. For instance, saxophonists James Moody, Brew Moore, Flip Phillips and Lew Tabackin all share March 26 as their birth dates and the very next day is shared by Harold Ashby, Pee Wee Russell and Ben Webster. Different years of course, but the same date.
Likewise, pianists Frankie Carle, Pete Johnson, Cecil Taylor share the 25th.
(Speaking of Cecil Taylor, the avant-garde pianist is one of the pioneers of free jazz and his playing uses a very physical approach, at times attacking the piano with his fists and forearms. There is a story which may be apocryphal but makes for a good yarn. A truck was transporting a Bösendorfer grand piano, Taylor's piano of choice, through city streets when the following small disaster occurred — the Bösendorfer fell off the truck and was smashed to pieces. Someone told the story to Taylor who paused for a few seconds before saying, "I wish I'd heard that!" Now you know what his playing can sound like.)
Jimmy McPartland, jazz trumpeter and husband of Marian, who incidentally was born on March 20, was born on March 15, 1907, and died on March 13, 1991.
Drummer Barrett Deems was born on March 1. So, for that matter, was Glenn Miller, but I'm not in the mood to write about Miller, although he shows up on quite a number of early jazz recordings long before he became James Stewart.
(By the way, did you know that one of Miller's early compositions, for the Dorsey Brothers Orchestra, was a ditty called Cousin Annie's Fanny and was reportedly banned by a number of radio stations because of double entendres in the lyrics?!)
But I digress. It's Barrett Deems who is the focal point of this little story.
Deems is probably best remembered for years spent as a member of the Louis Armstrong All-Stars. He had a formidable driving technique and was sometimes referred to as "the world's fastest drummer."
Armstrong, who used to refer to him as "The Kid" was quoted as having said about Deems' playing that "he makes coffee nervous."
Deems always was a bit of a character but the older he got the more eccentric he became; by this time he had grown a beard and, truth to tell, had a pretty wild appearance. He was never at a loss for words and described himself as the oldest teenager in the business. The words weren't always, shall we say, acceptable in polite circles and he ruined more than one recorded interview. He certainly was justification for the practice of broadcast delay. It was around this time that Mr. Deems entered my life.
We were both appearing at the Bern International Jazz Festival which in those days used the five-star Hotel Schweizerhof as its headquarters. The festival musicians stayed at the hotel and each evening we ate like kings in its very elegant restaurant. Enter, literally, Barrett Deems who in a typically loud voice asked why they wouldn't serve him a hamburger!
But the straw that broke the camel's back requires a little explanation. Deems was in the habit of carrying a duck call in his pocket — a very piercing duck call — and yes, came the evening when he paraded through the restaurant blowing the duck call to the obvious dismay of all and sundry. The very next day we were all advised that in future we would be served dinner at a nearby restaurant.
It was a very nice restaurant, but it wasn't the Schweizerhof.
For the last few years of his life in Chicago, Deems had a successful big band and could still drive it along with energy and enthusiasm.
In September of 1998 the oldest teenager in the business died of pneumonia, leaving many of us with a trail of memories of an era when jazz had more than its share of real characters.
Speaking of characters, March 24 is a date that has been set aside from 4pm to 8pm as a celebration of the life of Geoff Chapman, longtime writer for the Toronto Star and later a contributor to The WholeNote, reviewing CDs of Canadian jazz artists.
After Chapman's death last September, former Star editor Vian Ewart suggested having a celebration of Geoff's life. Chapman's wife Bilgi supported the idea and David Stimpson, founder of University Press Group, avid reader and jazz enthusiast, suggested The Pilot as a suitable venue.We met with Michelle Elliott, The Pilot's events co-ordinator, who helped to organize the event.
There will be nibbles available and a cash bar. Geoff's interests were wide-ranging and we are hoping that not only his jazz fans will come out and join in the party.
There will, of course, be music, provided by Don Thompson, piano, Neil Swainson, bass, and Terry Clarke, drums, with other musicians invited to sit in (and don't be surprised if they do).
I like to imagine that Geoff will be looking down on us quaffing his drink of choice, a good English beer.
Marchons, marchons!
Happy listening and please make some of it live. 
Jim Galloway is a saxophonist, band leader and former artistic director of Toronto Downtown Jazz. He can be contacted at jazznotes@thewholenote.com.