SOUND JUDGEMENT
With the Toronto International Film Festival coming up I thought it would be good timing to have a look at some aspects of jazz on film.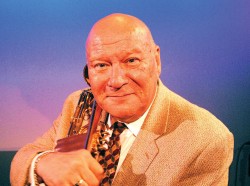 It would seem that even back in 1927 there was some confusion about what constitutes jazz. Why else would they have called the movie The Jazz Singer when its star, Al Jolson — certainly a great entertainer — was no more a jazz singer than W.C. Fields was a spokesman for the temperance movement.
But long before that, a less well-known fact is that the group known as The Original Dixieland Jazz Band showed up in a rare 1917 film titled The Good For Nothing. It was, of course, a silent movie so the ODJB could be seen but not heard; but pianist Eubie Blake and singer Noble Sissle made some experimental short sound films in the early 1920s.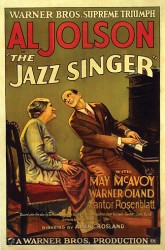 The remarkable video collection At The Jazz Band Ball (Yazoo Video) has some of the best clips of the 1925–1933 period. The most famous so-called jazz film of the period is Paul Whiteman's The King Of Jazz. There is a short sequence showing violinist Joe Venuti and guitarist Eddie Lang, but overall the movie is disappointing. Also worth looking for is the pioneering 1929 black movie Hallelujah which in one nightclub segment features Curtis Mosby's Blue Blowers on had purchased a Panoram machine, a full 1,889 soundies were released. Add to this number the jukebox shorts made by the producers of other presentation systems and the number of shorts is well over 2,000. It is the most complete audiovisual picture available of popular music in the 1940s. Obviously a sound investment.
But the first merging of a motion picture projector within a jukebox device was developed in 1938 by Los Angeles dentist Gordon Keith Woodard and tested in several Los Angeles area taverns. In fact, over the next few years close to 30 projection systems and/or film products were on the market.
Along with television came Snader telescriptions in 1950, made specifically as fill-in programming — TV's very first music videos. They were around for three or four years and all of the top jazz/pop/country stars made these three and four minute films in the thousands and almost all of them were filmed with multi-cameras and live mics. No playbacks or lip-syncing!
Moving into the 40s, Hollywood gave us Birth of the Blues (1941) which features the Jack Teagarden band; Cabin in the Sky (1943) with Ethel Waters and Lena Horne, Duke Ellington's music and Louis Armstrong; and Stormy Weather (1943) with Lena Horne, Bojangles, Cab Calloway, Fats Waller and the Nicholas Brothers.
In the 50s along came the bio-pic: Young Man with a Horn (1950), loosely based on the life of Bix Beiderbecke; The Glenn Miller Story (1953); The "Benny Goodman Story (1955); The Five Pennies (1959), about Loring "Red" Nichols; and The Gene Krupa Story (1959). They were all highly fictionalized but probably did introduce a lot of people to jazz.
Somewhat closer to reality were The Gig (1985) with Warren Vaché, Round Midnight (1986) and Bird (1987).
Limitations of space mean that I can only scratch the surface of this fascinating topic, but mention should be made of a few of the many significant documentaries: The Last of the Blue Devils, a feature-length portrait of Kansas City's old-time jazzmen made by Bruce Ricker, who died in May of this year; and a couple by Toronto filmmaker Brigitte Berman, BIX (1981) and Time Is All You've Got (1986), about Artie Shaw, which received an Academy Award for Best Documentary. Nowadays, there is a vast amount of jazz available on the internet. All you need is time.
Mention of The Gig and Warren Vaché gives me a natural lead-in to the fact that Vaché and an all-star line-up of Canadian and US musicians will be in Toronto for The Ken Page Memorial Trust Gala on September 15. The KPMT supports Canadian jazz and jazz musicians with an emphasis on education. It will be held again at The Old Mill and you can find all the details in the ad in this issue of The WholeNote. Please check it out and I'll hope to see you there for this worthy cause.
Jim Galloway is a saxophonist, band leader and former artistic director of Toronto Downtown Jazz. He can be contacted at jazznotes@thewholenote.com.