Surveying the array of jazz reissues and box sets that have appeared since the dawn of the compact disc, one might imagine that all of the major work has already found its way onto CD. It turns out that's still not the case, as scrupulously remastered and researched collections continue to appear. The year's best CD sets include a compilation of the first 25 years of an early master's recordings, highlights from a year in the life of a great jazz composer, previously unreleased performances by esteemed pianists and an expansive work of new music that took 34 years to realize. There's even a bargain box of 25 varied CDs, many of them undeniable classics.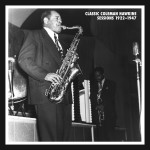 Since launching in 1983, Mosaic Records has set the highest standard for jazz reissues, searching for the best possible sources, ensuring that sets are as complete as possible and packaging them in a handsome, uniform style with definitive accompanying texts. This year Mosaic released an extraordinary portrait of one of the few genuine giants of jazz: Classic Coleman Hawkins Sessions 1922-1947 (Mosaic #251: www.mosaicrecords.com). It's an extraordinary historical sweep, beginning with Hawkins as a teenage clarinetist in Mamie Smith's Jazz Hounds, following him through his long tenure with Fletcher Henderson to features with the Mound City Blues Blowers (an early example of racial integration in the recording studio) and Count Basie. There are also towering performances like his famous 1939 Body and Soul and examples of his expanding sponsorship of the early luminaries of be-bop.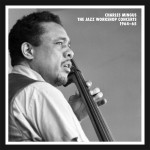 The latest Mosaic release is the seven-CD Charles Mingus: The Jazz Workshop Concerts 1964-65 (Mosaic #253). It includes the explosive bassist-composer's performances at New York's Town Hall, Amsterdam, Minneapolis and the Monterey Jazz Festivals in 1964 and 1965 with bands ranging from five to 11 pieces. Mingus was at his creative peak in the mid-60s, launching challenging new compositions like Meditations on a Pair of Wire Cutters, all supported by a cast of distinguished musicians, including the brilliant reed player Eric Dolphy in the last months of his life, trumpeter Johnny Coles, tenor saxophonist Clifford Jordan, pianist Jaki Byard and Mingus' perpetual rhythm partner, drummer Dannie Richmond. At times, the music feels like it might ignite the CD player. Much of this material originally appeared on LP, but most of it has never appeared on CD and there are also newly discovered concert segments.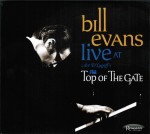 Pianist Bill Evans is one of the best-documented musicians in jazz, with expansive box sets chronicling his work for multiple labels and two seven-CD sets chronicling his last performances. Now more has come to light and it will be welcome news to fans of Evans' luminous, limpid harmonic exploration: Live at Art d'Lugoff's Top of the Gate (Resonance Records HCD-2011 www.resonancerecords.org) devotes its two CDs to Evans' two sets of October 23, 1968 with bassist Eddie Gomez and drummer Marty Morell. Evans could create and sustain dream states, propelled by the most complex interaction and the subtlest extensions of harmony that jazz had ever heard at the time. Gomez is never less than brilliant and the charging energy the two bring to My Funny Valentine raises the set to essential listening.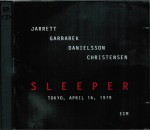 Sleeper (ECM 2290/2291) is another lost session by a highly influential pianist: Keith Jarrett. The two-CD set comes from a 1979 Tokyo concert by Jarrett's distinctive European Quartet with saxophonist Jan Garbarek, bassist Palle Danielsson and drummer Jon Christensen. The music is imbued with a lyricism and an openness that combine to sweep a listener along. There's a melodic clarity that can suggest folk music, and Jarrett's compositions provide distinct thematic flavours, including the Middle-Eastern Oasis and the gospel-hued Chant of the Soil.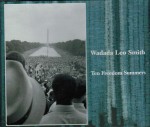 If you're an adventurous listener, there's also a contemporary masterpiece that arrived this year in a four-CD set: Wadada Leo Smith's Ten Freedom Summers (Cuneiform Rune350-353 www.cuneiformrecords.com). The cutting-edge trumpeter/composer began composing works inspired by the struggle for African-American civil rights back in 1977 and continued the work until 2010 when he was commissioned by Southwest Chamber Music to add new works and set them for his own Golden Quartet/Quintet and the chamber ensemble. The result is four CDs of hard-edged, intensely involving music that is probing, elegiac and magisterial by turn. It's rarely easy listening, but it's a stunning integration of political and musical issues and composed and improvised idioms, undoubtedly a major musical work.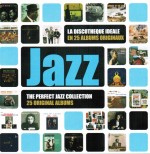 If you're looking for an instant record collection, Sony is producing a series called The Perfect Jazz Collection (Sony 8697720092), with two volumes so far. It might not be perfect, but it's very good, whether you're discovering or recalling jazz as it appeared in the LP era, with 25 CDs in mini-LP format drawn from Columbia and RCA labels in each release. In the first volume, you get excellent late work from Louis Armstrong and Duke Ellington; masterpieces by Sarah Vaughan, Miles Davis (Kind of Blue, no less, the ultimate jazz record), Chet Baker, Stan Getz, Dave Brubeck, Erroll Garner, Thelonious Monk and Charles Mingus; and hard bop, soul jazz and fusion classics by Art Blakey, George Benson and Herbie Hancock, respectively. There are also great records you might never come across otherwise, like pianist Martial Solal at Newport '63. Are there terrible records included? There might be two or three, but even Sonny Meets Hawk (a weird meeting of saxophone greats Sonny Rollins and Coleman Hawkins when Rollins was creating his own version of the avant-garde) and Bird (the soundtrack to the Clint Eastwood film about Charlie Parker that grafts new rhythm tracks on old Parker performances) are "interesting."