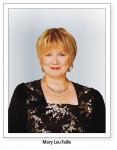 The WholeNote is having a 20th anniversary concert and party for their readers and supporters on Friday September 25. And last spring I was asked by publisher David Perlman if I would co-host the grand occasion with him.
"Sure, that sounds like fun. Where will it be?"
"Trinity-St.Paul's"
"Of course," said I. "Perfect."
Practically everyone in town knows TSP at 427 Bloor St. W. (or Trinity-St. Paul's United Church and Centre for Faith, Justice and the Arts to give it its full name). It is the home stage of the internationally known baroque orchestra, Tafelmusik and of the stellar early music ensemble, Toronto Consort. The building is also home to a vibrant United Church Congregation with a strong community history since 1875 and impressive social justice bona fides. The 120-strong Viva! Youth Singers rehearse and present their concert season there.