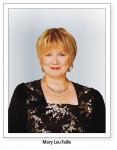 The WholeNote is having a 20th anniversary concert and party for their readers and supporters on Friday September 25. And last spring I was asked by publisher David Perlman if I would co-host the grand occasion with him.
"Sure, that sounds like fun. Where will it be?"
"Trinity-St.Paul's"
"Of course," said I. "Perfect."
Practically everyone in town knows TSP at 427 Bloor St. W. (or Trinity-St. Paul's United Church and Centre for Faith, Justice and the Arts to give it its full name). It is the home stage of the internationally known baroque orchestra, Tafelmusik and of the stellar early music ensemble, Toronto Consort. The building is also home to a vibrant United Church Congregation with a strong community history since 1875 and impressive social justice bona fides. The 120-strong Viva! Youth Singers rehearse and present their concert season there.
There is a regular salsa lesson dance group – the most diverse bunch of people assembled anywhere in the city – that keeps everyone in the building dancing in the halls. The Mirvish organization and lots of other companies and agents use the hall for important auditions. Sometimes there is a group of young auditionees warming up vocally in the front hall or doing last-minute yoga stretches, hoping to quell the nerves.
With the advent of the new stage, Soundstreams and the Toronto Symphony have used the sanctuary cum theatre/stage for smaller concerts. There are poetry readings, AA groups, play readings, ballet classes, kids' music theatre and a Shakespearean acting company for teenagers. There are often important all-candidates meetings during elections and big press conferences. The last one with a lot of buzz was for Omar Khadr before his release from Guantanamo. The Annex Singers are the neighbourhood seniors' choir; they rehearse with gusto every Thursday afternoon. My personal favourite is the Morris Dance troupe which has met in the gym weekly for decades. So goofy with the white costumes and the little bells and their very earnest approach to the historical significance of their art.
Full disclosure: Trinity-St. Paul's is my home church and I have attended it since babyhood. My teaching studio is there and I live just around the corner. My paternal grandfather was the minister in the 1930s and my maternal grandmother, Jennie Bouck, was the church organist. (When I was ten I used to turn pages for her postlude after church.) My dad was chair of the church board, my other grandfather, church treasurer; great-grandfather had a huge women's Bible class. Toronto Consort's David Fallis is my first cousin. Our family was, and still is, involved there.
This venerable old spot has always had a central place in the city's musical life. The sanctuary itself was kind of overwhelming to children, full of dark wood and, as I remember, very formal and large. It had a huge pulpit and choir, and back then, a hell-raising preacher, Dr. Crossly Hunter, who scared me to death. I sang my first solo from the left balcony when I was nine and my grandmother played the organ from way down below. She seemed so far away. A seminal experience and I can still remember the words!
"Little boy Jesus plays with me,
Down on the sands where the seas run high,
Where'er the wind blows there run we,
Little boy Jesus and I."
Such history in this place! The sanctuary could hold more than 1000 people and was mostly full when Trinity Methodist Church was the largest Protestant congregation in North America in the 1920s and 30s.The master of music at Upper Canada College, John Linn, was the choir leader. Sir Ernest MacMillan, TSO conductor and eminence grise, gave the opening recital on the new Casavant organ in 1936. I hasten to add I wasn't there, but my mother, who was soprano soloist that night, said it was a city-wide occasion – the mayor and several civic bigwigs were in attendance.
Some of the choir soloists over the years have had national and international careers and provided the congregation with fond memories of high watermark performances on a Sunday morning: Mary Morrison, Lois Marshall, Jon Vickers, Margo MacKinnon, Adrianne Pieczonka, Jane Archibald, Charlotte Burrage, Iain MacNeil and Justin Walsh, to name a few. Ms. Pieczonka blew the roof off one Sunday. There were some very surprised parishioners who knew nothing of her world status, nor that she and her partner attend often with their daughter. Jane Archibald has gone on to be the lyric coloratura of her generation, singing in every major opera house in the world.
Trinity-St. Paul's has undergone at least two major renovations during the last 60 to 70 years. The chancel and choir are now on a large stage at the front, with a moveable organ and a beautiful, donated Steinway grand piano on it. All sorts of concerts take place there. The walls are no longer dark. A handsome pine now surrounds the congregants/audience and all the stained glass remains. There is neither an elevated pulpit nor huge throne-like chairs at the front, reflecting a timely and less hierarchical approach to theology and life.
The walls of the sanctuary are in the round but don't reach out to the walls like they did but make for a more intimate feeling.
The old hard pews have all gone to good homes and the new seating is both fixed, flexible and much more comfortable. The other day I saw two very long Trinity-St. Paul's pews in the cafe of the Centre for Social Innovation building! I have one small one in my kitchen.
So the ambiance at TSP is much less penitential than it was – much lighter and even joyous. Hallways now surround the smaller sanctuary area allowing space for offices and meeting rooms. The old memorial room is now a well-used mirrored dance studio. The old chapel – built in 1965 – is a multi-purpose room for meetings, seminars, smaller church services and rehearsal space.
In the breaks from my teaching over the years, I've snuck into marvellous Tafelmusik rehearsals, an Opera Atelier sitzprobe for The Marriage of Figaro, an Emma Krkby spectacular. I've listened to a great St. Matthew Passion conducted by Helmuth Rilling in front of an overflow crowd. A presentation of Benjamin Britten's Noye's Fludde, with participants as young as four in the animal chorus of singers and dancers, was a thundering success. Brad Ratzlaff conducted an astounding, sold-out, four-performance run to celebrate Trinity-St. Paul's 125th anniversary.
Some highlights from this past season included a lecture by Paul Martin on Aboriginal education, a moving liturgical dance performed by members of the L'Arche Community, a stellar reading of the Dickens' A Christmas Carol with RH Thompson et al. and an exciting and colourful performance by the Toronto Consort of the reconstructed Play of Daniel, retranslated by David Fallis and performed by a huge cast of singers, dancers, and instrumentalists. Truly stunning and a huge event for the worldwide community of musicologists.
It is, as they say, a happening place! If you hang about for a day or so, when the building is open (seven days a week, ten hours a day) you will see and hear musicians of all stripes, rehearsing and performing. Many of them are the movers and shakers of Toronto's vast music scene.
And so, this IS the perfect spot for the 20th anniversary celebration of The WholeNote and its faithful service to the music community. See you there!