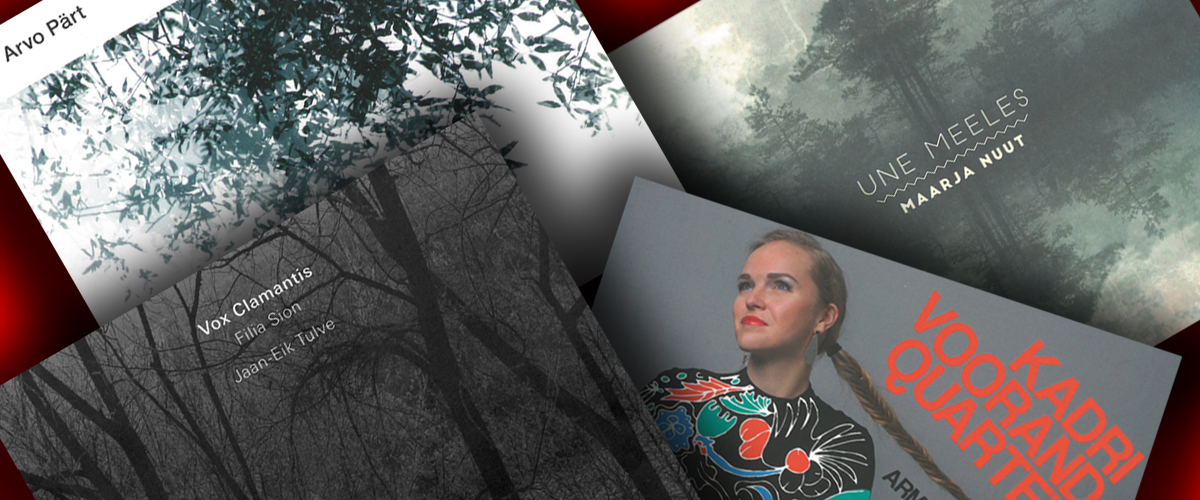 Teretulemast (welcome) to the releases of three Estonian acts performing at Estonian Music Week here in Toronto this month. My disclaimer – I am a Canadian musician born to Estonian parents performing at the event. I am looking forward to meeting/hearing them all!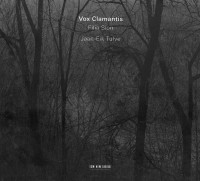 In their 2012 release Filia Sion (ECM New Series ECM 2244 ecmrecords.com), Estonian choir Vox Clamantis, under the artistic direction of Jaan-Eik Tulve, performs 15 selections based on the Daughter of Zion from a cross-section of medieval Gregorian chants and works by Perotinus, de Grudencz, von Bingen and a Jewish chant from Cochin. The plainsongs never become monotonous as the different vocal groupings, from solo to tight ensemble, feature clear diction, amazing phrasing and subtle variety of colour. Gregorian antiphon Ecce venit/Psalm 94 opens with attention-grabbing clear solo singing, followed by hypnotic clean phrases, intonation and the addition of low tone pitches at the chant's climax. A subtle joyous ensemble feel shines in the Gregorian chant Gloria. Nice musical contrast in von Bingen's O ignis spiritus as the expressive higher voices contrast the held lower notes, with a few overtones sneaking in. Bravo for these breathtaking performances.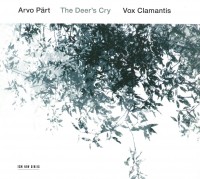 Here are my additions to the earlier Vanessa Wells WholeNote review of the Vox Clamantis release, Arvo Pärt – The Deer's Cry (ECM 2466 ecmrecords.com). The choir's plainsong strengths and close work with Pärt himself are reflected in their respectful performances. A rhythmic alleluia vocal backdrop drives the short minimalist Drei Hirtenkinder aus Fatima. Veni Creator features a lulling rolling organ that matches the mixed choir in phrasing and nuance. Sei gelobt, du Baum is a more atonal work with sound conversations between male choir, violin, lute and double bass leading to a climactic high-pitched violin. This release incorporates everything I love about both Pärt's compositions and Estonian choral music.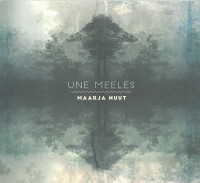 Maarja Nuut (maarjanuut.com) performs her in-the-moment folksy vocals, violin and fiddle music based on Estonian folk music genres with modern day minimalism, techno sound effects and looping in her 2016 release, Une Meeles – In the Hold of a Dream. The atmospheric, mesmerizing all-Estonian tracks developed from her self-described exploration of the boundary between reality and dreaming. Love the opening Kargus with its energetic charging repeated violin patterns later supporting her clear vocals, like two sides to a personality. The violin sliding-pitches-opening leads to a horse galloping riff and virtuosic rapid traditional vocals reminiscent of regilaul chant in Hobusemäng (The Horse Game). Kiik tahab kindaid (Swing Wants Gloves) features recorded electro-squeaking swing rocking effects with a repetitive eerie short vocal melody. There's a pop flavoured Valss (Waltz), and a toe-tapping upbeat Esto fiddle polka, Kuradipolka (Devil's Polka).The closing Vaga linnuken (A Silent Little Bird) features Nuut's trademark repetitive chant vocals, as string plucking and violin fade to silence.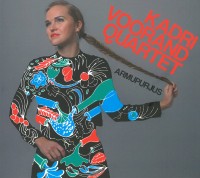 Kadri Voorand's 2016 Armupurjus (Love Intoxication) (Avarus Records AR0004 kadrivoorand.com) has the Kadri Voorand Quartet in great playing and improvising form. Her jazz-infused piano/vocal/composition stylings (with kalimba, wot and electronics) are supported by Taavo Remmel (double bass), Virgo Sillamaa (guitars/composition) and Ahto Abner (drums/percussion). Voorand sings in English and Estonian. The title track Armupurjus has a stadium hard-rock feel with wailing vocals and wall-of-sound instruments. The jazzy Papagoid (Parrots) has lyrical yet rhythmical band instruments supporting Voorand's personal unique scat-singing style. Love how she makes held-note swells out of the Estonian vowels in words. She sings "mul ei meeldi papagoid" (I don't like parrots) but it sure seems like she does in her subsequent closing vocalizations. Short contrasting Improludes are fun outtakes from end-of-studio-day improvisations. The closing traditional Estonian Ää mine uhkele mehela (Don't Marry the Lofty) arrangement features sound washes and willful vocals.
Aitäh (thanks) for all this world-class Estonian music.
Concert notes: Reviewer (and accordionist) Tiina Kiik will perform with singer Roosi Lindau at Estonian Music Week's opening reception on Thursday May 24, at Sassafraz restaurant and bar at 5pm. On Saturday, May 26 at 8pm at Koerner Hall, Vox Clamantis, the Grammy Award-winning choral ensemble led by Jaan-Eik Tulve, is co-presented with The Royal Conservatory as part of the 21C Music Festival. The choir shares the evening with singer violinist Maarja Nuut, who reinvents ancient traditional melodies from the Estonian countryside as hypnotic songs with electroacoustic loops. On Sunday, May 27 at 7pm at Hugh's Room, singer Kadri Voorand, 2017 winner of Best Female Artist and Best Jazz Album at the Estonian Music Awards, will be accompanied by her renowned quartet. On Monday, May 28 at 12:30pm at Tartu College, a jazz-singing workshop with Kadri Voorand focuses on creating original ideas, the voice as a physical movement, and lyrics used as a tool to work with original sound (by registration only).