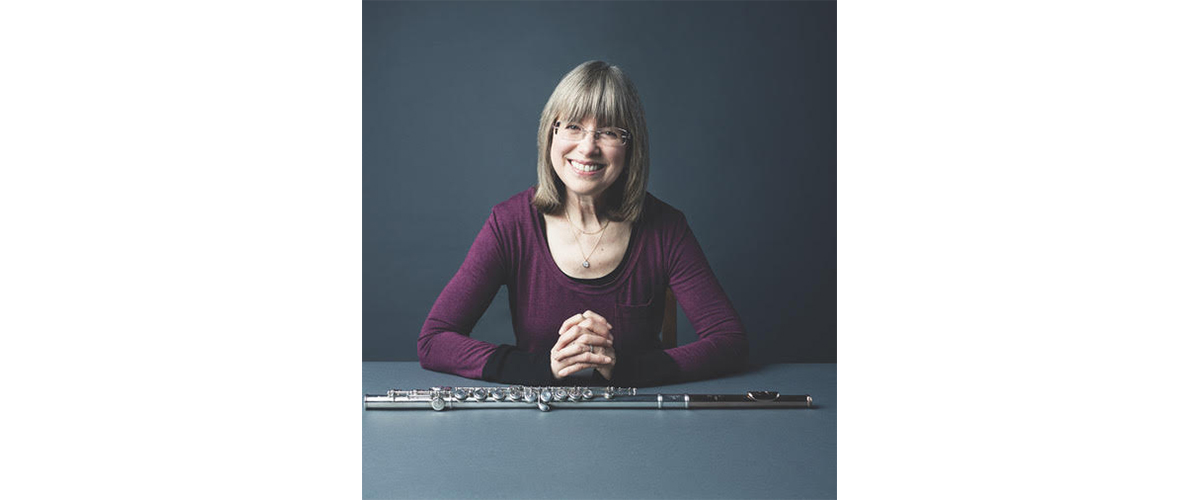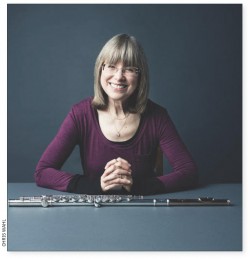 When Nora Shulman won the associate principal flute position with the Toronto Symphony in 1974, it was the second orchestral job she'd ever had. Now, it's also her last. After 43 years with the TSO – 31 of those as its principal flutist – Shulman is retiring at the end of this season. When she leaves, she'll have been the longest-serving principal flutist in the history of the orchestra.
But before that, she has one major solo left to play. On May 26 to 28, Shulman will appear as a soloist with the TSO in American composer Charles Griffes' Poem for Flute and Orchestra (1918). Paired on a program with Beethoven's Seventh Symphony, two short works by Frederick Delius and Chan Ka Nin, and the Grieg Piano Concerto, the piece oozes rich, early-20th-century lyricism – and makes for a powerful swan song.
"The Griffes is personally a very appropriate choice for me," said Shulman when we spoke in late April. "I played it with the orchestra many years ago – it's one of the very, very most beautiful pieces in our repertoire. So I was enthusiastic about playing it again.
"It is a piece that you simply revisit," she adds. "A piece that you probably played when you were a teenager or in your early 20s…and you revisit it as a teacher because your students play it, and you revisit it as a performer. For me, it's coming home, to repertoire that I truly love and feel comfortable with."
As she finishes her final season with the orchestra, "coming home" – and letting go of the gigging mentality – has begun to feel like a common thread. "I'm [trying to] accept the idea that retirement doesn't have to be going into the next job," she says. "I've worked for almost 50 years. It's okay not to be putting myself into another kind of a job.
"A friend of mine gave me the best advice – because a lot of people say, 'What are you going to do next?' And I've found it a difficult question to address. The person who gave me perhaps the wisest counsel said 'Don't think about it; just live your life. And enjoy the time and the space that you're going to have.'"
In Shulman's case, that means teaching – both privately and on faculty at the University of Toronto – and revisiting personal projects. For one, she plans on returning to her study of the traverso, and the earlier flute repertoire that goes along with it. She'll also be playing a central role in the organization of the second annual Flute Day at U of T, in October 2017. And in the meantime, she'll be enjoying the breathing room.
For her colleagues and students, it comes as no surprise that Shulman would have the personal fortitude necessary to hold a position like hers for over four decades – and to exit it on her own terms. "She's really unique in her ability to just understand what a student needs," says Sophie Lanthier, a U of T flutist who has studied with Shulman for the last four years. "Studying with Nora is almost like going to her for a prescription – not just for what I need to improve but how I need to improve it. She has so much perspective from her time with the TSO, and so much knowledge of the context of the flute within an orchestra. She makes you want to work harder when you work with her.
"I don't know where I'd be as a flute player, if I hadn't decided to study with Nora when I did," Lanthier adds. "She's world-class."
Flutist and piccoloist Camille Watts, who has sat in the flute section of the TSO with Shulman for 27 years, agrees. "Nora is a dream colleague," she says. "When you sit next to somebody for all these years, you feel with them, you think with them – you become a kind of unit of sound and of music-making together. Nora is in that way a completely inclusive, generous player – responding to what she hears with incredible creativity and integrity. Every concert means something to her. And besides that, we have fun. You can't have better than that."
And as for Shulman's own takeaway from the Toronto Symphony? As she talks about her years with the orchestra – from the transition to Toronto from her first job in Denver to the photo she still has of Sir Andrew Davis and Maureen Forrester at the Great Wall from their tour to China in 1978 to the new music she's been learning for the final concerts of this season – it becomes clear that some gigs are long-lasting for a reason. And that through it all, she's never lost sight of what a job like this has meant to her.
"It was really having a dream come true, getting a position as a principal flute player," she says. "I was lucky – and I've never really lost that feeling of gratefulness and privilege. And I've always taken it very seriously. Never for granted, not one day."
Nora Shulman will perform Griffes' Poem for Flute and Orchestra with the TSO May 26 to 28, as part of her final season with the orchestra.
Sara Constant is a Toronto-based flutist and musicologist, and is digital media editor at The WholeNote. She can be reached at editorial@thewholenote.com.