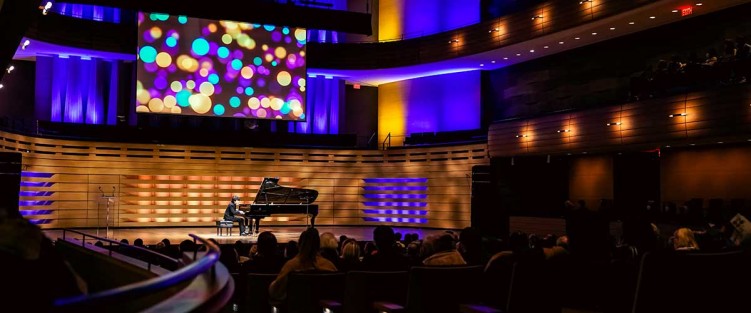 The Royal Conservatory of Music, established in 1886, was the first institution in Canada focused on providing a graded music curriculum for musicians of all ages. In 1916, it published its first piano book based on the Conservatory's graded curriculum. For private teachers sprinkled throughout the small towns of Canada, these books became a vital teaching resource: access to regulated examinations promoted a more consistent quality of teaching and a new sense of professionalism.
Cards face up on the table – my own first experiences as a student with The Royal Conservatory repertoire and examinations were not positive. Acceptable piano pieces, of primarily the ODWG (old dead white guy) variety, were limited to what could be played for the exam. Examiners were snappish if one took too long to look over a sight-reading excerpt or burst into tears because all memory of the List A Gigue had evaporated. Then again, it was the late 1960s. I was 11. My perception of reality could perhaps have been a bit off.
Perhaps, but 40 years into a piano-teaching career, the memory of those (mis)perceptions has been instrumental (as it were) in helping me clarify and stick to my goals as a music educator: to impart a love of music, thereby opening a door to each student's inborn musicality; to affirm, for the student and society, the emotional, intellectual and spiritual benefits of music, while at the same time guiding the development of technical skills that will increase proficiency and build confidence; and to provide the historical and theoretical context of a wide palette of musical compositions via a depth of repertoire by composers of all sexual orientations, cultures and historical periods, living and dead. And by doing all this, to provide each student with an individual course of study uniquely aligned with their strengths, challenges and personal goals.
In attempting to fulfill these goals, I have for many years cherry-picked from the curricula of different organizations including, but not confined to The RCM. Granted, The RCM piano-repertoire books were upgraded sporadically over the years, but largely within the ODWG loop. The exception to this would be the few works by living composers, such as Boris Berlin and Clifford Poole, appearing in the 20th-century section of the books.
The RCM Celebration Series
This was the scenario when I began formal piano lessons, more than five decades ago. Then, in 1988,The RCM's Celebration Series® was released, and things slowly began to change for the better. This was the first series of piano books covering all levels of The RCM piano curriculum, published as a complete set by the institution. In 1994, two versions of the second edition were published, a slightly modified edition for the increasing number of American teachers and a more varied edition for Canadian teachers. The third edition of the series, in 2001, added additional popular-sounding repertoire, including Gentle Waltz by Oscar Peterson and George Shearing's arrangement of Harold Arlen's Over the Rainbow.
Contemporary-sounding repertoire was expanded still further In the 2008 fourth edition, and by the 2015 fifth edition, popular-sounding selections had been added to every level. Along the way, too, a frequently updated supplementary list of popular titles was introduced with specific graded arrangements of these familiar pieces allowed as substitutes for one of the études required for examinations.
But it was only with the 2015 edition of the Celebration Series®, that I would say that The RCM curriculum began to be significantly more relevant to me and my students. The addition of more repertoire by living Canadian and American composers, and the familiar pieces in the Popular Selections supplement, brought home the fact that music is alive and growing. If we can play music composed by people that we can check out on social media, we feel closer to the creative process. Music does not exist until it is performed. Once we start to extrapolate that sense of being part of the co-creative process even to to composers that were alive one, two, five hundred years ago, music becomes timeless.
The launch
Fast forward to April 27, 2022, 8:30 pm, at Koerner Hall: A single Steinway grand piano basks in the purple, yellow and blue glow of the large screen hovering behind. To the side, a podium awaits Mervon Mehta, executive director of performing arts at the Royal Conservatory, and our host for the roughly 90-minute event to follow – including live and video performances by piano luminaries Lang Lang, Tony Yike Yang, Angela Hewitt, Jan Lisiecki and Stewart Goodyear, along with performances by students and Conservatory teachers. The occasion: the launch of Celebration Series®, Sixth Edition.
For me, the key words for the sixth edition are diversity, inclusivity, relevance and depth: 514 pieces are grouped in pedagogical order over 12 repertoire and 10 étude books. Composers from 22 different countries are represented, ranging from the early Baroque to the present; 79 of the pieces are by living composers, of which 35 pieces were commissioned by RCM specifically for this edition.
Women composers are now included in all eras, including the Baroque and classical, proving that women have been composing music all along. Black composers include H. Leslie Adams, Margaret Bonds, Harry T. Burleigh, Valerie Capers, Scott Joplin, Ulysses Kay, Nkeiru Okoye, Florence B. Price, Dorothy Rudd Moore, R. Nathaniel Dett and Oscar Peterson. Shande Ding, Edward Han Jiang, Vincent Ho, An-Lun Huang, Alexina Louie, Maggie Lu, Naoko Ikeda, Emily Lin and Chee-Hwa Tan are Asian composers with compositions in the series. Odawa First Nation composer Barbara Assiginaak has four compositions in the repertoire albums.
It is important that students experience that all people have always created music. From the inner awareness that "I can be creative" and the external awareness that "people different than me can be creative" the message is that music is a shared human experience.
Two small, but vitally important additions have also been made to the musicianship exam requirements. Students now have the option to read a lead sheet and improvise an accompaniment based on the given chord symbols in lieu of the standard sight-reading test; and students may choose to to improvise an answer (consequent) to a given musical question (antecedent) rather than play back a given melody.
Online resources
The RCM has had online resources available to teachers and students for several years, but the past two years have really focused attention on just how significant these online resources are. Beginning in 2020, online examinations became available for the first time. In-person examinations are once again starting to return, but theory examinations remain online, as do certain categories of practical examinations. Students can now pay for online programs that hone specific musicianship skills such as ear training. With the launch of the new piano series, students and teachers will have access codes for video recordings of all repertoire and étude pieces, and there are additional online resources, including a new online "community," designed to assist teachers with specific teaching challenges.
Two other significant announcements, made by Dr. Peter Simon, president of The Royal Conservatory, during his encouraging concluding talk, added to the excitement of the occasion for me. First, as part of the Music Lights the Way campaign to promote the value of music education, a complete set of the 22 books of the new Celebration Series®, Sixth Edition piano series and books for other instruments will be made available to more than 20,000 participating Royal Conservatory teachers, without cost.
Additionally, all music students across North America will be invited to submit videos of themselves playing any of the pieces from the Sixth Edition repertoire, Preparatory A to Level 10, as participants in a free virtual Music Lights the Way piano festival. A panel of judges will review the submissions. The public will be encouraged to vote. The winning submissions will be posted on The RCM website and promoted on RCM social channels. The festival will include two rounds of competitions followed by a grand finale at the end of February, in Koerner Hall, featuring celebrity judges. With over $200,000 in prizes and scholarships for students and their teachers, the goal is to provide an opportunity for students to demonstrate their creativity and self-expression through music while receiving recognition for their achievements (including a non-competitive event for adult students, ages 20 and older).
Near the end, Stewart Goodyear, playing Oscar Peterson's Land of the Misty Giants.

And next?
For this longtime piano teacher, as she and her two cats scan the horizon (all the way from what was to what's next), this is the most significant leap forward so far, both in the musical content of the series, and in The RCM's understanding of their role in the musical ecosystem.
Each teacher will use these extensive resources as best suits their teaching needs. Each teacher will immerse themselves in The RCM culture to the extent that they are comfortable. What I see is a genuine desire on the part of The Royal Conservatory to support teachers and students, as well as to connect with the larger community. The combination of the new Celebration Series® and the other initiatives I've mentioned here are signs that music education is heading in a positive direction.
Oh, and do watch the complete April 27 Music Lights the Way celebration. It's free, and Stewart Goodyear's performance of Oscar Peterson's Land of the Misty Giants near the end of the event will give you shivers. I promise.
Karen-Anne Kastner is a self-employed music teacher, living in Nobleton, who has spent 40 years "teaching music to anyone who wants to learn."