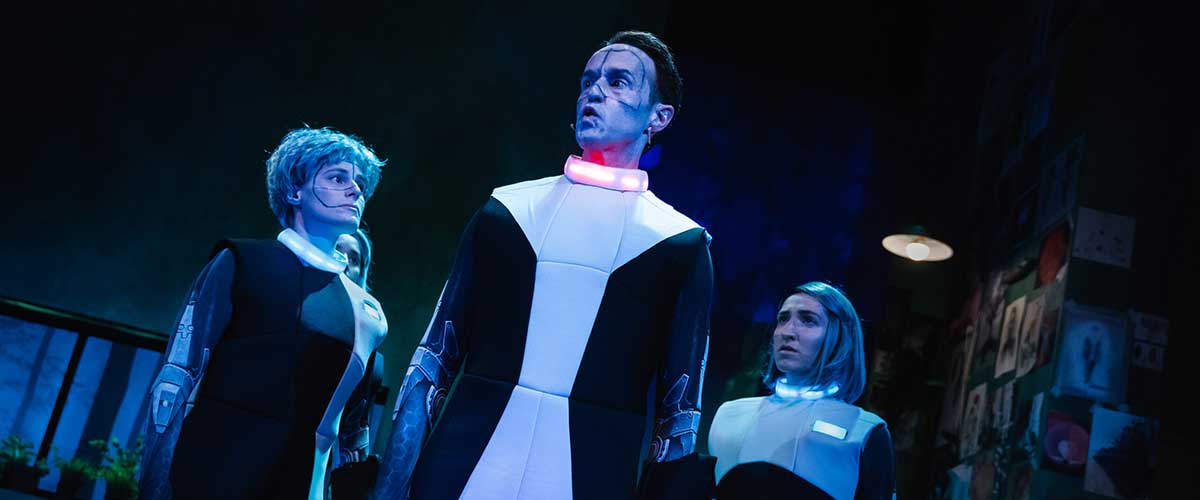 September waits for no magazine! School is back, and our mailbox is jam-packed with stuff that can't wait for our September 20 print pub date.
CASMA
Surfing the TIFF tsunami, The Screen Composers Guild of Canada has announced the nominees for their first ever Canadian Screen Music Awards (CASMA). Awards in nine categories, covering screens little and large, will be presented in person at a live streamed event at the El Mocambo in Toronto on September 21st, 2022, preceded in early September by the announcement of the recipient of the Distinguished Services to the Industry award in early September.
Barrie Concert Series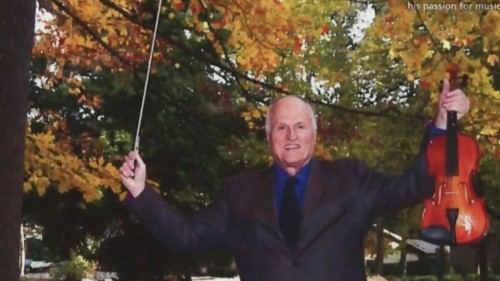 The Barrie Concert Series was founded in 1946 by eminent Simcoe lawyer Bruce Owen. Having chosen, as did many small and mid-sized presenters, to lay low during pandemic times, they have announced they will resume performances on September 10. "We lost our founder and guiding spirit, Bruce Owen [in February 2022]" their release states, "and this concert will be an homage to Bruce." Music will feature pianist Sheng Cai playing Barber and Schubert, and and Sinfonia Toronto under the direction of Nurhan Arman playing Puccini and Dvořák. Tickets can be purchased through the Barrie Concerts website.
14th Glenn Gould Prize Jury announced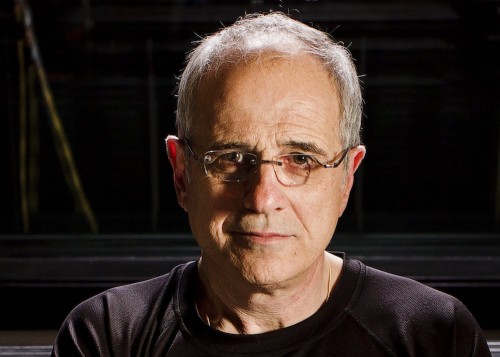 The Glenn Gould Foundation has announced that music and entertainment producer, educator and social activist Bob Ezrin (Canada) will chair an international jury panel for the fourteenth Glenn Gould Prize, including architect Sir David Adjaye (Ghana/United Kingdom); conductor Sir Andrew Davis (United Kingdom); singer-songwriter iskwē (Canada); NBoC Artistic Director Emerita Karen Kain (Canada); singer-songwriter k.d. lang (Canada); jazz and classical trumpet virtuoso William Leathers (Canada); former Gould Prize laureate Robert Lepage (Canada); music director of the National Centre for the Performing Arts in Beijing, Lü Jia (China);singer-songwriter, multi-instrumentalist, and composer Loreena McKennitt (Canada); and renowned pianist Hélène Mercier (Canada/France). A lively mix, indeed. This year's recipient of the award will be announced September 25, to coincide with the 90th anniversary of Gould's birth.
The Doras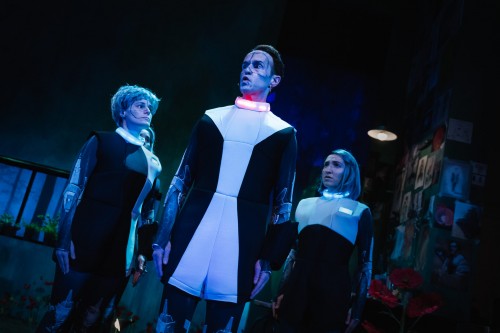 The countdown is on for the 2022 Dora Mavor Moore Awards, with this year's show September 19 at the Elgin Theatre. Tapestry Opera has garnered 16 Dora nominations in the Opera Division of Toronto's pre-eminent theatrical awards event, nine for R.U.R.: A Torrent of Light, and seven for Gould's Wall. The opera division is often one of the most fiercely contested, pitting embracing as it does some of the smallest and largest companies on the Toronto musical theatre scene. This year promises to be no exception.
Orchestra Toronto Composer Prize
"Orchestra Toronto invites composers to submit proposals for a new work to be performed by Orchestra Toronto at its June 2023 concert" writes Maziar Heidari, Competition Coordinator for OT. In an initiative to support emerging Canadian talent and contribute to the body of work for a community orchestra, they have created the Orchestra Toronto Composer Prize, a biennial competition for a Canadian composer for a commission to create a piece for a community orchestra. Time is tight on this one (submissions by September 12), but it's one of those situations where preparation meets opportunity(and lord knows we all had lots of preparation time during the past two years!).
Toronto Mendelssohn Choir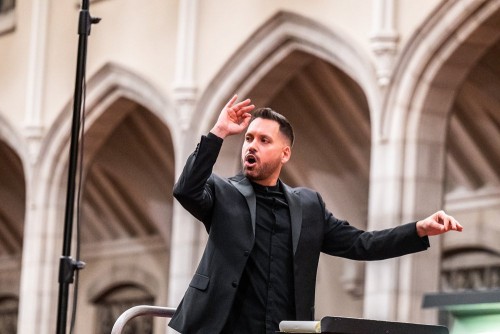 First sector of music making to get shut down by COVID was choral music, and for the same reasons, it has been the sector that has struggled the hardest to emerge (all them droplets, you know). But looking at the 2022/23 season now on display on the TMC website, signs are that there's light on the horizon. The large-scale masterworks are there: Mendelssohn's Elijah (with the Toronto Symphony Orchestra as house band!) in early November, and Bach's Mass in B Minor in March.
But just as interesting are all the signs that the choir is gearing up to "go small" – intensified community engagement, recruitment, educational programming, and perhaps most significant, the re-emergence of the Mendelssohn Singers, the ensemble's professional core. Jean-Sébastien Vallée flagged the importance of this in an interview with The WholeNote in the early days of his tenure: "Yes there's [a core canon of large choir] masterworks. How do we renew our mission and still honour that? That's why I'm also hoping, in the seasons to come, to revitalize the role of the professional core of TMC – it used to be the Elora Singers in that role. But whatever we decide to call it, that group will be able to do more things on their own, not to shine independently but to contribute to the organization's larger goals – taking on repertoire that shines in its own right but also turns around the way we view the so-called larger Masterworks."