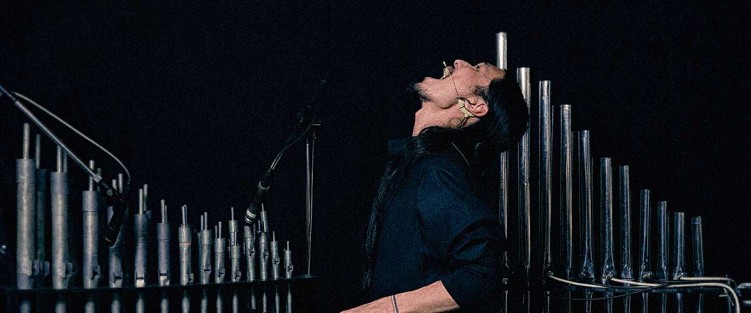 FutureStops Festival is by no means Toronto's first organ festival, but it is the first to expand the envelope to the contemporary potential of "the king of instruments", highlighting the versatility of the centuries-old instrument and renewing interest in its capabilities.
"[It's] about trying to create a program that will bridge the many different silos of activity that are going on around the organ that have so much in common," said organist Blake Hargreaves, the festival's curator.
The inaugural FutureStops Festival will be held September 29 to October 1, presenting a series of concerts and free talks across Downtown Toronto. It's a global hub for 21st-century pipe organ music, convening artists from many different countries in three venues with three of the city's most distinctive organs – Roy Thomson Hall, Cathedral Church of St. James and Metropolitan United Church. Roy Thomson Hall is an architectural gem whose pipe organ, the Gabriel Kney Pipe Organ, turns 40 this year and is one of the largest mechanical-action instruments in Canada. Metropolitan United Church's organ, the largest pipe organ in Canada, was built by Casavant Frères of Quebec in 1930 and, according to the MUC website "has a tonal palette that places it among the finest recital instruments in the country." And the organ at Cathedral Church of St. James was originally built in 1888 and has 5,101 pipes. Hearing cutting-edge organ players perform on these special instruments will be a treat, but for those who can't attend in person, the festival will also be broadcast online, extending FutureStops' community to the virtual world.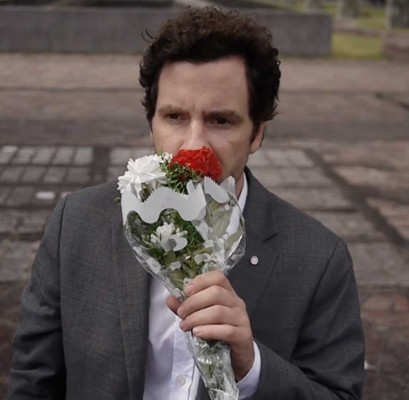 Recently, the pipe organ has received new attention across the contemporary music landscape. The instrument, which was one of the most complex creations invented before the Industrial Revolution, has long been lauded for its symphonic capabilities. Currently, one of the oft-explored aspects of the organ is its distorted, resonant sound that's similar to electronic music, but purely acoustic. For reasons like this, the organ has become a fertile place for experimental music, launching a revival in interest in the sound of the instrument.
What I find exciting about FutureStops is how it highlights the wide range of organ music being made today, uniting some of today's most adventurous artists: At the festival, Sarah Davachi's meandering drones, Amina Claudine Myers' jazz improvisations and Sandra Boss' homebuilt instruments unite, for example. Hargreaves shares this interest in exploring the organ's potential, and inspiring connections with it.
"There's so much to discover, and there's so much character," Hargreaves said. "It's not surprising that suddenly people are going, 'wait a minute, here's this instrument that can absolutely create sounds that span the complete spectrum of human hearing and go beyond it.'"
Stasis and recharge
Hargreaves himself has had a long relationship with the organ that went through a period of stasis and recharge. During Sunday church services as a child, he improvised on the instrument while the churchgoers took communion. He later left the organ behind for electric guitar, but found it again by chance, and now, it's the centre of his life. "There's just something that the organ can do that nothing else can," he said. "I love music that has a really rich harmonic and melodic language and the organ is a place where one person can explore all of that in real time."
In 2016 and '17, Hargreaves and other artists and presenters, inspired by the growing organ revival, came up with the idea to start an organization that would unify the different facets of modern organ playing. The idea became FutureStops, which is a three-pronged organization comprising the festival, a podcast hosted by Hargreaves and an online community of organ enthusiasts.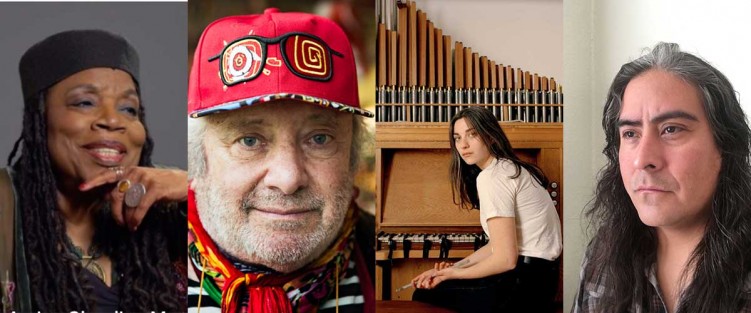 This year's FutureStops Festival programming fulfills its promise to be a wide-ranging celebration of the 21st-century organ. The festival opens its weekend with a series of performances by leading organists and composers at the Cathedral Church of St. James, including acclaimed drone artists Kara-Lis Coverdale and Kali Malone. Then, on Saturday, the weekend's centrepiece will be the Canadian premiere of Diné composer Raven Chacon's 2022 Pulitzer Prize-winning work, Voiceless Mass, at Roy Thomson Hall. The work meditates on gathering spaces – who has access to them and the land they sit on – exploring how string instruments and pipe organ musically interact within the performance space. The Pulitzer Prize entry questionnaire states: "Voiceless Mass considers the futility of giving voice to the voiceless, when ceding space is never an option for those in power." The performance of Voiceless Mass will be held on Canada's second National Day of Truth and Reconciliation, September 30.
After Voiceless Mass, Canadian emerging composers Rashaan Rori Allwood and Sarah Svendsen will perform, and American jazz artist Amina Claudine Myers will give the Canadian premiere of her boundary-pushing Improvisational Suite – uniting an eclectic group of artists in one packed evening. Sunday takes yet another turn, showcasing experimental organ instruments made by Japan's FUJ|||||||||||TA and Denmark's Sandra Boss, along with free roundtable talks. The festival then turns to Cathedral Church of St. James, where legendary minimalist-turned-maximalist, Charlemagne Palestine, will perform Schlingen-Blängen, an evolving work he's played for nearly 40 years, that will put the Cathedral organ's 5,000-plus pipes to the test.
It's a unique opportunity: so many different aspects of 21st-century organ music, by artists from across the globe, all in one weekend. That's the niche that FutureStops fills – it plants the seeds of organ renewal in the fertile soil of a vibrant city, finding unexpected connections between styles. For Hargreaves, much of organ playing – and music – is about discovering new ideas and finding links you may never have guessed existed. "All music has more in common with itself than difference from itself," he said. "There's something to experience and enjoy and learn from everything."
Vanessa Ague is a Brooklyn-based violinist and writer who contributes to publications including The Wire, Pitchfork and Bandcamp Daily.