The Russians Are Coming is film director Norman Jewison's silly 1966 comedy about a Soviet-era submarine that runs aground off Cape Cod, Massachusetts, sending the local citizenry into unfounded Cold-War hysterics. In the last two decades, there's been another kind of Russian invasion: a flood of musicians, dancers and theatrical artists. This artistic outpouring was largely caused by the collapse of the USSR in 1991. On one hand, this triggered a financial meltdown for many Russian musicians, due to deep funding cuts for cultural institutions and activities. On the other hand, it allowed Russian musicians to travel much more freely.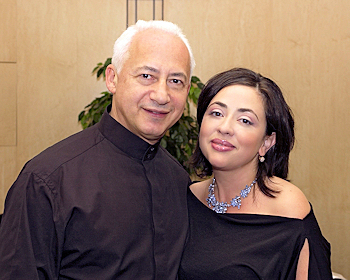 Even Russia's most esteemed musicians found that in order to succeed in the new environment, they needed new skills: entrepreneurial savvy, a competitive spirit, and sheer determination. "In Russia in the 1990s," the famous Russian conductor Valery Gergiev told me in an interview a few years ago, "you couldn't possibly plan by thinking first about money. You must have your plans – and if you have artistic force, the money will find you."
Like many Western cities, Toronto has benefited from the political and economic upheavals half a world away. Since the 1990s, Toronto has played host to such Russian pianists as Evgeny Kissin, Boris Berman, Michael Berkovsky, Olga Kern and Alexander Toradze (he's Georgian, strictly speaking). Concert-pianist Alexander Tselyakov lives here. So do Inna Perkis and Boris Zarankin, who run Toronto's Off Centre Music Salon.
And that's just the pianists: we also get a parade of Russian conductors, singers, instrumental soloists, chamber musicians, even the occasional opera director. We also get large ensembles – most notably, Gergiev's Kirov Orchestra of St. Petersburg, which has visited Toronto three times. The next big Russian ensemble to visit will be the National Philharmonic Orchestra, with pianist Denis Matsuev, which makes its Toronto debut at Roy Thomson Hall on April 28.