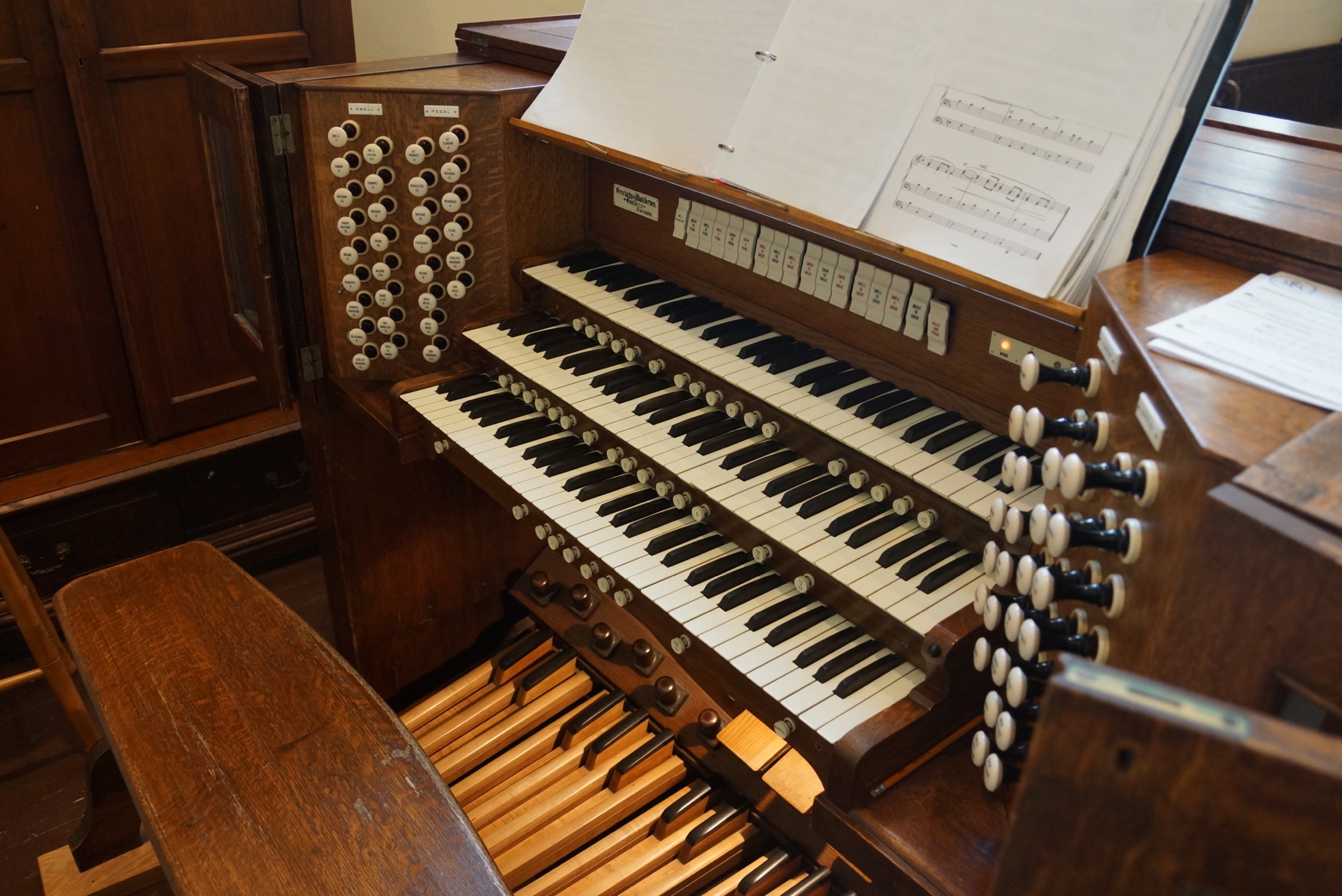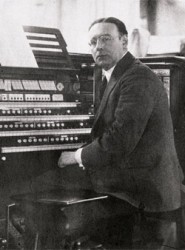 The Church of St. Mary Magdalene is one of Toronto's hidden gems, a bastion of Anglo-Catholicism tucked away in the Annex near Bathurst and Harbord streets. A strikingly attractive yet plain building, St. Mary Magdalene's barren white walls, abundance of natural light, pervasive scent of incense and extraordinary acoustic give this church an atmosphere unlike any other. The building itself has remained largely unchanged over the decades, a physical link to the past preserved along with the rites and rituals contained therein, and a testament to the rich heritage of this unique space.
One of the pivotal figures in the history of the Church of St. Mary Magdalene is Healey Willan, the 'Dean of Canadian Composers', who served as Precentor (director of music) from 1921 until his death in 1968. Over this span of almost 50 years, Willan wrote a tremendous amount of choral music for use in the church's services, as well as concert works – including organ music, a piano concerto, two operas, and numerous large-scale choral pieces – all while raising the standard of local choral and organ performance to a previously-unheard level. In the years since Willan's death, his legacy has provided a source of guidance and inspiration for those who assume the director of music role at the church. The tradition of performing unaccompanied choral repertoire, established during Willan's tenure through equal parts practicality and preference, is upheld to this day and is a unique facet of St. Mary Magdalene's weekly musical offerings.
In commemoration of the 50th anniversary of the death of Healey Willan and in celebration of his immeasurable contributions to the development of music, not only at St. Mary Magdalene's but also across Canada, on February 16 the choirs of the Church of St. Mary Magdalene and St. Thomas's Huron Street presented "Willan 50," a joint concert featuring the best of Willan's choral and organ music. The program was immense: three monumental organ works, including the legendary Introduction, Passacaglia, and Fugue; accompanied and unaccompanied choral works including Behold, the Tabernacle and Gloria Deo per immensa saecula; as well as plainchant selections, an Introit and Gradual. Distributed throughout the concert, the plainchant excerpts were particularly intelligent programming, the monophony providing a welcome change in timbre and texture from the contrapuntal complexity that is so prevalent in Willan's work as well as demonstrating one of Willan's favourite genres and chief musical influences.
This intensive focus on Willan's choral and organ music worked well, in large part due to a well-crafted and balanced program that provided wonderful opportunities to hear superb singing from the massed choir as well as the lush tones of St. Mary Magdalene's fine Breckels & Matthews pipe organ. The choir, led by St. Thomas's director of music Matthew Larkin, was in fine form, realizing Willan's dual natures in a sensitive and sympathetic way: the moments of complex and cerebral counterpoint were clear but never academic, while the more emotive moments (Willan was an enthusiastic proponent of Wagnerian chromaticism at times) were never overdone or superfluously sappy.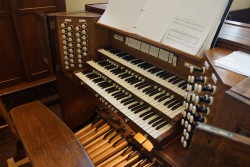 The Breckels & Matthews organ, located in the choir loft at St. Mary Magdalene's, is the same instrument Willan himself played and improvised upon, a thread connecting the present and future of the church with its past. After some much-needed renovation and repair, the organ is in wonderful condition and sounds marvelous, its rich and well-balanced tone combining with the acoustic to produce a sound that is robust and full but never too loud, strident, or overpowering. Organists Andrew Adair, Matthew Larkin and Simon Walker each handled the instrument very well, extracting its best features in their readings of Willan's most fiendishly difficult compositions. The use of a camera and screen to relay the performer's physical movements from the out-of-sight gallery was undoubtedly informative and entertaining for many in the audience.
A delightful retrospective of one of Canada's revered and renowned musical characters, "Willan 50" was a fulfilling and encouraging concert. The performances from the chorus and organists were excellent, and it was inspiring to see the talent and enthusiasm for and within Toronto's Anglo-Catholic tradition. While the Dean of Canadian Composers is no longer with us in person, his legacy lives on through events such as these, as well as through the weekly offerings of the Church of St. Mary Magdalene and its fellow institutions.
"Willan 50" was presented on February 26, at the Church of St. Mary Magdalene, Toronto.
Matthew Whitfield is a Toronto-based harpsichordist and organist.