The 32nd TD Toronto Jazz Festival will run June 22 to July 1, with 23 ticketed shows in various venues and approximately 150 free concerts. For the second straight year, the festival will be centred around Bloor-Yorkville, with seven core venues: outdoor stages on Cumberland St. and Hazelton Ave., The Pilot Tavern, Heliconian Hall, the Church of the Redeemer, the Isabel Bader Theatre and the Village of Yorkville Park. This year's festival also has some new initiatives, including four ticketed concerts at Trinity-St. Paul's; an opening night celebration co-produced with the Royal Ontario Museum called "Jazz Club," in which the ROM will be transformed into a giant nightclub featuring jazz, swing and dancing throughout the evening; and a partnership with CBC Music and the JUNOs rotating between two Yorkville stages and highlighting Canadian musicians who were either nominated for, or won, JUNO awards this past year. The showcase will feature eight bands on June 30, including David Braid/Mike Murley, the Okavango African Orchestra, Hilario Durán, Shirantha Beddage, Autorickshaw, Beny Esguerra and New Tradition, and more.
With the festival fast approaching, I sat down for a conversation with Josh Grossman, now in his ninth year as artistic director, about this year's festival and its continuing evolution.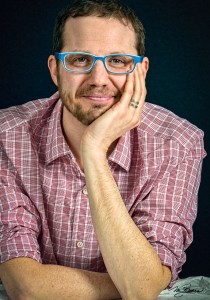 WN: Walk us through the move away from Nathan Phillips Square into Yorkville, which began last year. What has this change brought to the festival?
JG: There were programming-flexibility and other issues involved in having the big tent in Nathan Phillips Square as the festival's central venue. These involved noise by-law requirements which limited us to three shows a day – one at noon, one in the late afternoon and one in the evening – and we wanted to be able to present more. Also, the tent held 1,200 people and the pressure of filling it for ten straight days proved to be a challenge. The sound was often less than ideal and so was the atmosphere – we lacked the budget to decorate the square to give it more of a festival feel as it had during the Pan-Am Games. The move to Bloor-Yorkville allows us to present smaller shows, but more of them, and in a variety of indoor and outdoor venues that provide more flexibility and variety. Also, with its pre-existing history, Yorkville provides a village-within-a-city feel that makes a jazz festival feel like more of a festival, which is hugely important. It has a built-in community and neighbourhood vibe and offers many other advantages. It's in the centre of the city, easily accessible by public transit and, with seven venues, it offers a flexibility of programming. It's also close to some of the hard-ticketed venues such as the Danforth Music Hall, Koerner Hall, the ROM and Trinity-St. Paul's, so there's a sense of concentration. We want people to be able to catch a variety of shows each day by simply walking or taking a short subway ride. Because Yorkville is relatively small, many of the venues, even the outdoor ones, offer an intimacy which suits the music being presented. Heliconian Hall for example, where we'll be presenting ten free concerts, holds just 100 people, has wonderful sound, a good grand piano and a great stage. The Church of the Redeemer is similar and both these venues have a history within the city, which it's nice to take advantage of.
What has response from the Yorkville community been like?
Local councillor Kristyn Wong-Tam and the Bloor-Yorkville BIA have been very supportive, which has allowed us to increase the Yorkville footprint of the festival this year. It's helped that CEO Howard Kerber, who formerly ran TIFF in the community for several years, has been involved. There are still noise by-law issues – no more than 85 decibels and nothing past 11pm – but most shows will wind up by ten. And the local businesses certainly appreciate the influx of 5,000 people into the neighbourhood.
Apart from affordability, availability and avoiding repetition from year to year, what drives your selection of acts for the festival?
We focus on the audience in Toronto, being aware of who's popular in the city, and of the increasing cross-cultural aspect of the community with an eye toward promoting this. With the ticketed big-name shows we look for variety; we want the acts to be exciting and vibrant as well as financially viable. It's certainly not a matter of me as artistic director just indulging my own tastes; there have been many times I've wanted to bring in an artist I love but have been shot down by the board. It's surprising, but there are a number of artists with huge international jazz reps who simply don't sell well in Toronto. The free concerts are easier because there's no box office pressure and the possibilities are almost endless.
There's a perception that the festival has grown smaller in the last couple of years – is this true?
Not entirely. There have been slightly fewer big-name, hard-ticketed events the past couple of years, but the total number of presentations has held steady at 170 to 180. Part of the perception that we're smaller is we no longer involve, under the festival umbrella, many clubs which present jazz part time. This is largely because they didn't allow us input into their booking of artists. The exceptions this year are the Home Smith Bar, The Rex (which does its own booking but we wanted to maintain a partnership with because it presents so much jazz year-round) and The Pilot Tavern, an obvious choice given its location and long history.
I've often thought that with jazz festivals, smaller can be better.
Yes, we're finding that can be true – that musical quality and variety matter more than size.
You're likely sick of this question – as am I – but what do you say to the inevitable criticism that there are acts in the festival that aren't really jazz?
So when we bring in someone like Willie Nelson, or Alison Krause this year … I'm not going to argue that they're jazz artists, but they serve a certain purpose in attracting large audiences, which helps the bottom line, which in turn helps us afford other artists. But whether they're jazz or not, nobody can argue that they're not great musical artists. And there's a hope that their fans, who may not have been exposed to jazz before, may catch some other shows and say "Hey, I like this, why haven't I heard this before?" Also, it's not really fair, because those critics often seize on one or two artists out of the 170 being presented, most of which in some form are legitimately jazz. The music has evolved and cross-pollinated so much that it now comprises many elements of world music, R&B, soul, blues, funk and so on, so who can say anymore in absolute terms what jazz is, or isn't? Particularly in the summer, jazz becomes a bigger, more inclusive tent. Besides, some of these more popular artists can surprise you – for example, a few years ago the Steve Martin booking was roundly criticized, but in my opinion his performance offered more improvisational content than a lot of the so-called "straight jazz" ones did that year.
How long does putting together each festival take?
With all the logistical challenges and coordination of booking, organizing and planning, it's pretty much a year-long process. The team generally allows itself some time off to bask in the afterglow of the current festival, then it's on to organizing the next one.
What would you like to say about this year's festival?
I'm pretty excited about it, the expanded presence in Yorkville and some of the new venues, artists and initiatives being offered, such as blues legend Bettye Lavette heading up a Blues Revue for the first time in the festival and the first-ever Toronto appearance by The Bad Plus featuring their new pianist, Orrin Evans; the Industry Exchange, a new series being held in the Stealth Lounge of The Pilot, aimed at promoting emerging local talent from diverse musical backgrounds. The Yorkville venues have given us the flexibility to present a lot of Canadian talent, both established and lesser-known. I feel we're offering a program with a lot of range, featuring some legends such as Herbie Hancock as well as some newer artists, in some of the city's most attractive venues.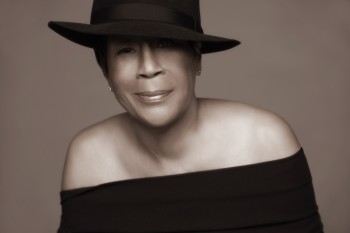 All told, you've done seven or eight of these, so what do you consider a successful jazz festival to be – how does that look?
Well, attendance and the bottom line are important of course and it helps if the weather cooperates. But mostly, it's the vibe of the festival, the feeling of its interaction with the city itself, positive feedback from audiences, seeing familiar faces and some new ones at the shows. Having artists express an interest in returning is always nice and often happens because this is such a vibrant city with so much musical talent. And it's a good sign when I see a lot of local musicians in the audience.
Full disclosure! Aside from playing two Yorkville concerts with Reg Schwager's Songbook and the Barry Elmes Quintet, I plan on being one of the local musicians in the audience Josh Grossman spoke about. I like the eclecticism and look of this year's lineup, some of the new initiatives and the overall scope and size of the festival. Above all, I feel its setting allows for some musical intimacy and the potential to be what a jazz festival should be at the end of the day – festive. I wish everybody an enjoyable time at this year's festival and a happy summer of listening.
To see more detail about this year's lineup and schedule, visit torontojazz.com.
Toronto bassist Steve Wallace writes a blog called "Steve Wallace jazz, baseball, life and other ephemera," which can be accessed at Wallace-bass.com. Aside from the topics mentioned, he sometimes writes about movies and food.