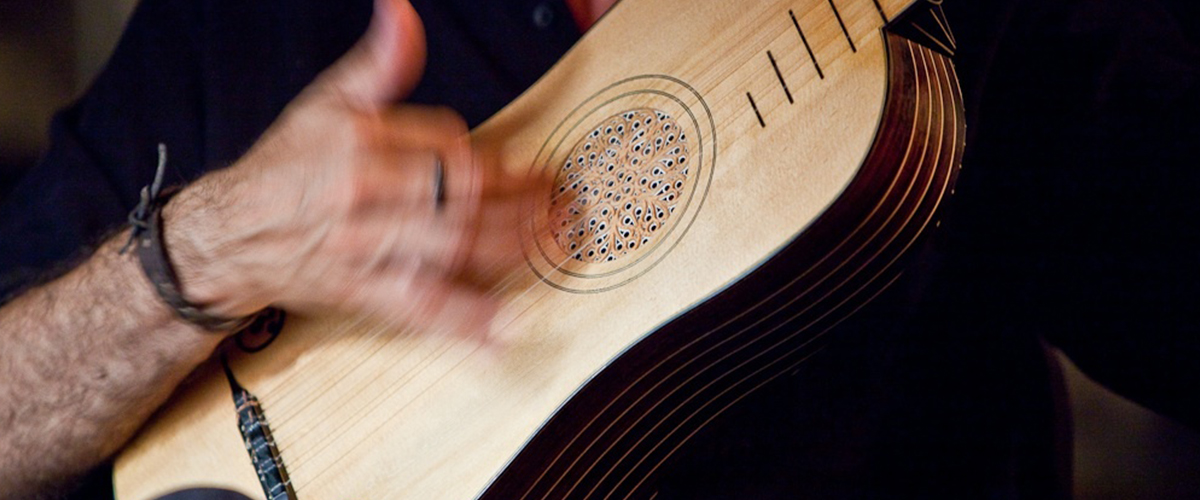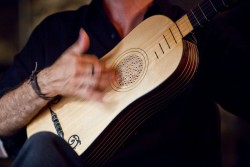 The lute, the archlute and the theorbo are soft instruments and it needs an exceptional player like Paul O'Dette or Jakob Lindberg to make a solo recital work. In Canada we are fortunate to have two such players: Lucas Harris and Sylvain Bergeron. Harris is based in Toronto and we have in recent years been able to hear him play with ensembles like Tafelmusik. Bergeron lives in Montreal but he too has often played in Toronto, with Tafelmusik and the Canadian Opera Company among others. This concert at St. David's Anglican Church on January 10, however, was his first solo recital in Toronto. As he himself wryly put it: "Better late than never."
The contents of his program were contained in the early 17th century manuscript lute book of Gioseppe Antonio Doni, preserved in Perugia. Not much is known about Doni but he appears to have been an amateur player who wrote down pieces that he could use as exercises. Many of these are anonymous compositions but there are also movements by Andrea Falconieri, Giovanni Girolamo Kapsberger and Arcangelo Lori. Many are dances (galliards and courantes); others are chaconnes and toccatas, with one passacaglia.
In his recital Bergeron followed the format of his recent ATMA CD, Livre de Luth de Gioseppe Antonio Doni. Of the almost 100 pieces in the Doni Manuscript, he chose 25, He grouped the music in five sections, according to their tonality: F Major, G Minor, B-flat Major, G Minor again and C Minor. Restricting himself to flat keys, he pointed out, meant that he did not have to retune after each suite. What I carried away from the recital more than anything else were Bergeron's superb sense of rhythm, his sensitiveness of touch and the expressiveness of his playing. Thirty or 40 years ago early music performances tended to be strictly metrical. Now rubato is no longer a dirty word and, provided there is a clear sense of the underlying beat, the kind of rhythmic flexibility which Bergeron provided is to be welcomed.
These hour-long concerts are presented by the Toronto Early Music Centre (PWYC). In the next recital on January 31at 2:30pm, Patricia Ahern will perform solo violin works of the German Baroque: Bach's Partita No. 2 and Telemann's Fantasies Nos. 8 and 9.