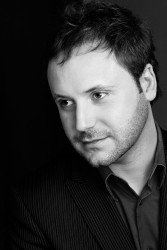 It feels awkwardly "new age" to admit, but now that we've passed the spring equinox – the days becoming warmer, fresher and lighter – there is a sense of celebration in the air. But it's not the type of unrestrained revelry we see during hotter summer months. Rather, it's a bittersweet levity, balanced between an urge to discover what's new and the impulse to commemorate and meditate on important influences and inspirations. As always, our makers of new music are attuned to these needs, as we can see in April's offerings.
We open the month on a festive note with "Ping!" CMC-Ontario's celebration of new music for young musicians, on April 5. While I may be biased, given my role with the CMC, I can think of no better way to usher in spring than brand new works created to showcase the talents of a new generation. "Ping!" will feature special guest, harpist Judy Loman, in an all-Canadian program alongside world premieres from composers Dean Burry, Jim Harley, Chris Paul Harman, and Jan Jarvlepp, performed by harpist Gina Min, cellists Gabby Hankins and Bridie McBride and the Earl Haig/Claude Watson Strings conducted by Alan Torok. This fête supports New Music for Young Musicians – a program to create music and opportunities which develop the talents of Canada's young string players. For more visit the CMC online events calendar. For tickets, visit www.rcmusic.ca.
Spring also heralds the homecoming of a fresh new voice in composer/pianist Adam Sherkin, barely back from studies at the Royal College of Music in London, England. Following an illustrious series of overseas premieres and performances at the likes of London's National Portrait Gallery, St. Martin-in-the-Fields, Covent Garden and Royal Albert Hall, Sherkin has returned to Toronto with gusto, receiving premieres in prestigious places like the Luminato Festival, Nuit Blanche and Soundstreams' Young Artists Overture Series. He closes his own self-crafted concert series on April 7 at the Jane Mallett Theatre in what he is calling a "debut recital." The concert title – "As at First" – refers to a world premiere work that will close an ambitious program, ranging from Bach and Beethoven to Claude Vivier and Colin McPhee. Amongst the mix of classical lineage and modern origins are two "older" Sherkin works: 2008's Sunderance, inspired by the words of Virginia Woolf, and 2009's Daycurrents, which was written for the Haydn bicentenary. To learn more about Adam Sherkin, visit www.adamsherkin.com. To purchase tickets, visit www.stlc.com.
The bittersweet balance comes in reflecting on the loss, late last year, of composer, educator, innovator and great champion of Canadian music, Ann Southam. Southam is still very much present in the thoughts of many communities with which she shared her great enthusiasm, energy, optimism and bigheartedness. While we can expect numerous dedications to appear next season, there will be two upcoming opportunities to assemble and celebrate Southam's music and the art it inspired, as well as to share in personal tributes that honour some of the many aspects of her rich life and legacy. The first of these falls on April 14 at the Music Gallery, when the Canadian Contemporary Music Workshop will dedicate their "Composers Orchestra" concert to Ann Southam. Southam was always very encouraging of the next generation of Canadian composers, but was quiet about her generosity towards them. She took great responsibility for the family lineage she inherited, and shared widely the advantages that it could afford, including the ability to act as a constant source of support for the CCMW over its 25 year history. This tribute will include a performance of Southam's intricate Waves for string orchestra, conducted by Gary Kulesha, alongside world premieres by emerging composers Adam Scime, Chris Thornborrow, Paola Santillan and Rob Teehan, and music by Colin Eatock. For more information about CCMW, visit www.ccmw.ca.
A fuller remembrance of Ann Southam will take place on April 21 at the MacMillan Theatre, U of T Faculty of Music. It's a fitting location, given Southam's many collaborations with modern dance which took place on that stage. Billed as an intimate event for family, friends, colleagues, and admirers of this pioneering Canadian composer, the "Ann Southam Tribute" will provide an opportunity for various communities blessed by the benefits of her best qualities to come together and celebrate her music, her life and her legacy. While the artists involved have asked to remain uncredited – the event is to truly focus on Ann – the calibre of her creative collaborators, including pianists Eve Egoyan and Christina Petrowska Quilico, as well as dancers/choreographers Patricia Beatty and Rachel Browne, should speak to the expected tone and quality of this occasion.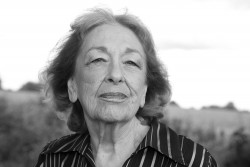 We're extremely fortunate to have at least one pioneering Canadian woman composer still with us, the remarkable Norma Beecroft, who at age 77 (as of April 11) seems to be making up for lost time. On her 75th birthday in 2009, Beecroft marked the occasion with a new piece for flautist Robert Aitken and harpist Erica Goodman. We'll have the pleasure of hearing another new work for flute, harp and percussion at the Music Gallery on April 17, during a celebratory concert spanning Beecroft's career. These are just two small credits in an active life as a composer, producer, broadcaster and administrator. Beecroft's illustrious career is well noted for award-winning contributions to music broadcasting and production, but more so as a pioneer of electronic music. Her musical aesthetic was first influenced by the music of Debussy, then later by her teachers Weinzweig, Petrassi and Maderna, and furthermore by the music of Stockhausen. As an administrator, Beecroft is well known as founder, with Robert Aitken, of New Music Concerts. For all her efforts, she has been honoured twice with the Canada Council's Lynch-Staunton Award, an honorary doctorate from York University and an Honorary Membership from the Canadian Electroacoustic Community. After a lengthy hiatus, Beecroft is back in the business of composing. We should all eagerly await the results. To learn more about the tribute concert, visit www.musicgallery.org.
This is just a small sampling of the newly sprung spring. From New Music Concert's AMP showcase, to Array's innovative Electrique concert, and from Talisker's ongoing celebration of words in music, to the TSO's emphasis on the music of the remarkable Kaija Saariaho, there is plenty of other inspiration to be found. So be sure to get in with the new via The WholeNote concert listings here and online at www.thewholenote.com.
Jason van Eyk is the Ontario Regional Director of the Canadian Music Centre. He can be contacted at newmusic@thewholenote.com.