Here's what's really neat about the classical music scene in June: it seems to me that performers and presenters, alike — having thrown off the heavy mantle of winter and survived their various spring concerts and season finales — are now ready to have some real, summer fun! Given what's on offer — Green Pages and all — perhaps an apt motto for the month might be, "Go Big or Go Late Night!"
A good day for Goodyear: And when I say "big" I mean BIG, as in having pianist Stewart Goodyear perform all 32 of Beethoven's piano sonatas in the order in which they were composed — in one day! Let's see, now. That translates into approximately ten and a half hours of some of the most complex, difficult and profound music ever written, played by one remarkable, strong-minded (and strong-bodied) pianist in a single day over three "concert sittings" starting at 10am and, with two breaks, ending at 11:30pm. Phew! —not for the faint of heart (and I'm talking about both performer and audience, here). Co-presenters Luminato and the Royal Conservatory haven't billed this "The Beethoven Marathon" for nothing!
Goodyear — a Toronto native now living in New York — stopped by The WholeNote for a "Conversations" video interview session, May 10, with the magazine's David Perlman.
As you may know, this isn't Goodyear's first stab at nailing all 32 Beethoven sonatas in one go, so to speak. That first "go," however, consisted of nine concerts over five days, at the 2010 Ottawa Chamber Music Festival. Here's what Goodyear told The WholeNote about that event: "I wanted to do it in one day and there was some question of whether the audience would survive. (He laughs.) So we had a little gentle 'foreplay,' in retrospect. It was a span of five days. And what was so wonderful about that cycle in Ottawa was that every audience member kept on coming back. They wanted to be on that journey; we were all being transported."
No doubt he'll have them "coming back" over the course of his one-day/three-concert sonata extravaganza at Koerner Hall on June 9. Asked what time he thinks they'll open the bar for the all-day marathon, Goodyear's response sums up what will be in store for those who brave this journey with him:
"I'm thinking that they will just want to get a glass of water [after the first four hours] … they'll just want to quench the fire that will be going on at Koerner. It's going to be full of a lot of emotions: a lot of intensity; a lot of rage; a lot of happiness; a lot of love; a lot of courtship … they're going to be on a roller coaster ride!"
Toward the middle of his conversation at The WholeNote, Goodyear makes the comment that "Beethoven was all about never taking the safe way out." Hmmm. In terms of risk-taking, methinks the pianist has taken a page from the composer's manuscript.
For those who "hang in" for the entirety of Goodyear's day-long Olympian odyssey, the experience should prove nothing less than transformative. And for those interested in what it takes, physically, to undertake such a marathon, you can also catch Goodyear in a lunchtime chat on the subject, June 15 at the Luminato Lounge.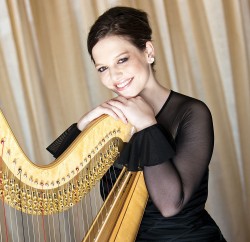 Late night "snacking" with the TSO: Here's a thought. In the event that, say, a mere seven and a half hours of Beethoven sonatas is your limit, you can head home after the second concert (which runs from 3pm to 6:30pm), have a nice, leisurely dinner (maybe even a nap) and then head down to Roy Thomson Hall (RTH) that same evening, for yet another epic round of music-making. At 10:30pm, the Toronto Symphony Orchestra, in partnership with Luminato, is sure to keep you wide awake with "TSO Goes Late Night: Shostakovich Symphony 11," followed by a party in the RTH lobby, featuring live music by a local band.
What's unique about performing Shostakovich's Symphony No.11 (aside from the late-night context of June 9) is that the four movements of this monumental, Russian Revolution-inspired work (subtitled "The Year 1905"), are played straight through without pause, with the performance time running a little over an hour — itself a "mini-marathon." TSO music director Peter Oundjian calls it "one of the greatest masterpieces of the 20th century."
Having recently met Heidi Van Hoesen Gorton, TSO principal harp, I asked her if she was going to do anything specific to get "psyched-up" for the late-night event. Van Hoesen Gorton, who admits to being somewhat of a night owl, had some fun by suggesting that she would need to be "extra rested" (with an early dinner and pre-show nap) so she'd be "ready to party with my colleagues and audience members in the lobby following the show!" (A musician with her priorities straight, obviously.) On a more serious note, she offered that the "incredible music is enough to psych me up! Shostakovich is one of my very favorite composers, and I'm excited to learn Maestro Oundjian's interpretation and to share the music making experience with my colleagues and, in turn, the audience."
This will be Van Hoesen Gorton's second late-night concert with the TSO. She believes it is a "fantastic way to present repertoire to the Toronto community … it attracts new audiences and introduces people to classical music." Having noted the unfortunate stigma often placed on classical music — the perceived, intimidating formality — she adds: "I think that the Late Night series increases the approachability of the concert-going experience."
The electric combination of the late hour, the sheer power of the piece and what is sure to be a stirring delivery by the TSO, will no doubt make for an unforgettable experience for neophytes and old hands, alike. Worth staying up for!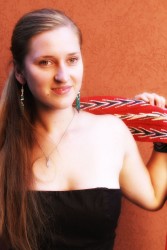 Stepping up to the plate: None of the above would happen, were it not for the talent and dogged dedication of the young musicians who, as part of their training (and career-launching dues), compete in a variety of music festivals and competitions, en route to landing those prized orchestra jobs or becoming successful soloists. Violist Alyssa Delbaere-Sawchuk is one such musician and she's getting ready to participate in the Canadian Music Competition's (CMC's) Stepping Stone competition — the "Olympics of classical music," as one press release puts it. She's the only violist in the elite pack of 30, country-wide contenders, five of whom are local musicians, all of whom will compete this month in Ottawa, to be named "Canada's most outstanding up-and-coming classical artist."
These are pretty exciting times for the 25 year old, Winnipeg-born/Toronto-based Delbaere-Sawchuk who just completed her masters in viola performance (in Switzerland), was a two-time national finalist in the CMC, and who plays in the Métis Fiddler Quartet with her three younger brothers — they just released their fabulous debut album.
And if she wins the Stepping Stone, which comes with a $10,000 prize and a demo produced by Radio-Canada? "I would use the money either to commission a Canadian composer to write a piece for viola [for the demo, of course], with inflections of Canadian fiddle music traditions, and inspired by my Métis fiddle repertoire … or start a concert series with a mixed media and multi music genre theme, showing how classical, folk, jazz and other genres have evolved and influenced each other over time."
I'm definitely buying a subscription to that series! And if she does win, we may hear this on-the-way-up artist perform some of her Stepping Stone repertoire — "pieces," she tells me, "which I have learned to really love and enjoy storytelling over time" — at the CMC "Gala Concert," July 6, at U of T's MacMillan Theatre.
So, go big, go late night, go to the Green Pages, go to the daily listings, go hear some live classical music in June, whatever the setting. Just Go!
Sharna Searle trained as a musician and lawyer, practised a lot more piano than law and is listings editor at The WholeNote. She can be contacted at classicalbeyond@thewholenote.com.