I'm not one who likes to start on a sad note, but the world of new music brings us some upsetting news of late. For, as the TSO's New Creations Festival comes to a close on March 3, we will hear the last work ever created by one of Canada's pioneering composers – Jacques Hétu – who passed away at his home on February 9 after a valiant battle with cancer.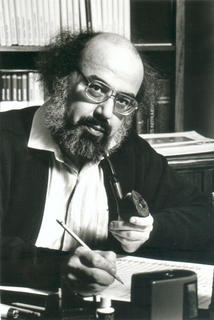 Hétu pursued a distinguished career as both a composer and teacher. His catalogue of more than 80 works includes commissions from Canada's major soloists and ensembles and demonstrates a love for lyrical, poetic and emotional music. He instructed for more than 40 years at Laval University, l'Université de Montréal and l'Université du Québec à Montréal, sharing his unique musical voice with the many generations of musicians he encountered through his teaching.


The departure of Hétu leaves a great void in the musical world of Canada, but his memory will live on through his music, which he defined himself as a merging of neo-classical forms and neo-romantic expressions, rooted in the language of the 20th century. Audiences will experience his great ability to sculpt sound and create strong musical structures when the TSO gives the world premiere of his Symphony No. 5 on March 3 at Roy Thomson Hall. Hétu had hoped to be in attendance and so I suspect we will feel his spirit in the hall that night.


Another "end of an era" comes to be on March 20 at the Glenn Gould Studio when Nexus, the venerable Canadian percussion ensemble, pays tribute to founding member Robin Engelman on his retirement from the group after almost 30 years of dedication. Nexus will be joined by pianist Midori Koga and percussionists Paul Ormandy and Ryan Scott to perform a mixed programme inspired by Engelman's own musical interests, including the world premiere of R.E.member-ing by another Nexus founder, William Cahn, as well as the Canadian premiere of Handmade Proverbs by Toru Takemitsu – a longtime friend of the group and creator of one of their signature works, the concerto From Me flows What You Call Time. The programme also includes John Cage's Credo in US, a piece which Engelman introduced to the ensemble many years back, and Robin Engelman's own Remembrance, Lullaby for Esmé, and his arrangements of some Takemitsu songs. Tickets for "Tribute" are available online through the Roy Thomson box office at www.roythomson.com. Please make special note of the 7:30 pm start time.


But I don't want to lead you to believing that this month is all about endings. In fact, there are a number of firsts also filling the March new music calendar. Among them is the appearance of the Flux Quartet, who will perform at the Music Gallery on March 13. Dubbed "one of the most fearless and important new-music ensembles around," the flux Quartet takes their experimental "anything goes" ethos in part from the 60s fluxus art movement. To that end, flux has always been committed to projects that defy aesthetic categorization.


For this Toronto concert – in part a homecoming for the quartet, given that flux violist Max Mendel hails from here – the quartet takes inspiration from the storied meeting of Morton Feldman and John Cage in New York City at a concert of Anton Webern's music. This odd inspirational spark allows the quartet to explore traces of infuence from Webern to groundbreaking works from the 1950s and 60s, and on to some of today's most exciting and radical composer/performers who are remaking the NYC cultural landscape. Included along with the works by Cage and Feldman are two Canadian premieres: Lightheaded and Heavyhearted (2002) by the much-hailed Annie Gosfield and Elegies For The Afterland (2009) by eclectic composer and punk-era innovator David First. Tickets are available online at www.musicgallery.org or by phone at 416-204-1080. Further details about the highly prolific flux Quartet can be found at www.fluxquartet.com.


We get another dose of the New York downtown sound when composer and performer Lukas Ligeti – yes, the son of the legendary composer György Ligeti – returns to Toronto on March 27. When Ligeti the younger visited a few years back it was as an improvising percussionist in concert with some of our own local greats, but this time he's back to offer us an earful of his own brand of new music, which melds experimentalism, contemporary classical, jazz, electronic and world music (particularly from Africa) into a style that is all his own.  With commissions already completed for the American Composers Orchestra, Bang on a Can, Vienna Festwochen, and the Kronos Quartet, as well as several solo CD releases to his credit, Ligeti's composing career is already well off to a strong start. For this concert, he will be performing his own works for solo percussion and pieces for the rare electronic instrument, the marimba lumina. Tickets are available through the Music Gallery, as are further details about Lukas Ligeti and his music.


To conclude, I'd be remiss if I didn't draw attention to Tapestry New Opera Works' Opera To Go experience, which runs March 24-26 in the Fermenting Cellar at the Distillery Historic District. This year's concept is one of revival, as Tapestry brings back some of the best loved works from their 30-year history of creating exciting, new Canadian opera. The bill is full of some of the best new opera I've had the pleasure of experiencing; and they all pack a big punch even though they clock in at just 15 minutes apiece. I personally can't wait to revisit these remounts by the Tapestry creative team, including the humorous Ice Time by Mark Brownell and Chan Ka Nin, the sensual yet bittersweet Ashlike on the Cradle of the Wind by Jill Battson and Andrew Staniland, and the equally emotionally and musically gripping Rosa by Camyar Chai and  James Rolfe. Tickets and more information are available through the Tapestry website at www.tapestrynewopera.com or by phone by calling 416-537-6066 ext. 243.


As always there's much more new music on offer this month – so be sure to get in with the new via The WholeNote's concert listings.


Jason van Eyk is the Ontario Regional Director of the Canadian Music Centre. He can be contacted at: newmusic@thewholenote.com.