The 2010-11 season marks the 25th anniversary of Toronto Operetta Theatre, the only professional operetta company in Canada. The company rang in the new year with a successful production of one of its signature works, Imre Kálmán's Countess Maritza. In February TOT will remount the thoroughly Canadian operetta,Oscar Telgmann's Leo, the Royal Cadet (1889), a work that TOT rediscovered and first staged in 2001. The show runs February 17, 19, 20 and 21 at the Jane Mallett Theatre. For more information visit www.torontooperetta.com.
In a telephone interview, Guillermo Silva-Marin, TOT's artistic director since its inception, explained how the company came to be and has evolved over its first quarter century. The notion for an operetta company first arose as a project of the now-defunct Ontario Multicultural Theatre Association (OMTA). It staged a production of Franz Lehár's The Land of Smiles in 1984, for which Silva-Marin was an alternate lead. The production was intended as a fundraiser but actually lost money, and, as Silva-Marin puts it, "I opened my big mouth and said I could do better than that because they were so disorganized." As a result, he was asked if he would like to be the operetta company's artistic director. The first four productions of what was already named Toronto Operetta Theatre began on September 25, 1985, with Lehár's The Count of Luxembourg. In 1989 OMTA agreed to allow TOT to incorporate as a separate company on the condition that it would also take over OMTA's debt. TOT thus began life with a millstone which today, luckily, amounts to only 5 percent of its operating budget.
In 1991, however, a TTC strike drastically cut attendance. The debt mounted to 15 percent, and the company, which had been performing at the Bluma Appel Theatre and the Winter Garden, began looking for a more manageable venue – ideally, with about 500 seats, a proscenium stage and a pit. No such venue existed then, and indeed, no such venue exists now. Since 1994 the TOT has made the 497-seat Jane Mallett Theatre its home. Built as a concert hall, it does have a sense of intimacy and excellent acoustics, but the lack of a pit, wings or backstage space made it "challenging but in an inventive way," Silva-Marin affirms. There he developed the company's hallmark minimalist style. As he explains, "I've always been committed to telling the story from a simple approach to text and music. I often think that if I had a million dollars to spend, I wouldn't spend it on staircases and chandeliers. I would have greater amount of rehearsals, pay the cast sufficiently, invest in orchestra time and in a creative team that could support dealing with the text and music in ways we don't often have opportunities to do." Audiences questionnaires have consistently confirmed Silva-Marin's approach by saying that sustained singing and acting, not sets and costumes, should always be the company's priority.
A look over the TOT's production history shows that it has gradually grown away from a focus on Central European repertoire to embrace an increasingly wider range, including Gilbert and Sullivan, Old and New World zarzuela, and American musicals, leading to at least eight Canadian premieres. As Silva-Marin explains, "I knew that for the company to remain vital and strong it needed to explore a greater gamut of works that were perceived as operetta or operetta-like." This thrust included tracking down the piano-vocal score of Leo in the National Library in Ottawa and commissioning John Greer to orchestrate it after a study of Telgmann's other works. It also led the TOT to commission its first world premiere, Earnest the Importance of Being (2008) from Victor Davies and Ernest Benson. "Now that we did Earnest there are all kinds of people knocking on the door. And I'm delighted because the art form is still valid, and valid enough for us to invest in our own composers and produce our own works and even works on subjects that are intrinsically Canadian."
Silva-Marin notes that the average audience now is younger that when the TOT began. Why should operetta continue to be popular? As Silva-Marin says, "Some might call it light or featherweight, but the simple truth is that opera and music theatre of this type represents the better life that humans could possibly have." Here's to another 25 years of spreading joy!
The COC Announces its New Season
On January 20, COC General Director Alexander Neef announced the company's 61st season. Of special significance is that this is the first season planned entirely by Neef. It was clear that he looked to see what works the COC had been neglecting, because five operas are works the COC has not staged for at least twelve years and two are COC premieres.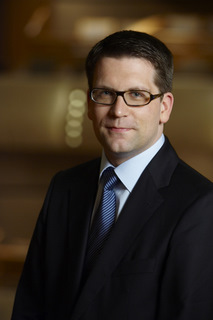 The season opens on October 2 with a new production of Verdi's Aida directed by Tim Albery and starring Sondra Radvanovsky in her company debut. Next is a new production of Britten's Death in Venice conducted by Steuart Bedford, who conducted the opera's world premiere in 1973. The winter season begins with a new production of Mozart's The Magic Flute directed by Diane Paulus and starring Michael Schade and Isabel Bayrakdarian. This is paired with the COC premiere of John Adams's modern classic Nixon in China with Tracy Dahl as Madame Mao. The spring season brings a new production of Rossini's La Cenerentola with Brett Polegato as Dandini; Ariadne auf Naxos with Adrianne Pieczonka and Richard Margison; and finally, and surprisingly, the COC premiere of Gluck's Orfeo ed Euridice directed by Robert Carsen, with Lawrence Zazzo and Isabel Bayrakdarian.
Again the COC Ensemble Studio is allowed to take over one performance of The Magic Flute rather than being given its own production. This is unfortunate because the Ensemble productions were a way for the COC to stage a wide range of chamber operas from baroque to contemporary that helped to broaden our perceptions of what opera is.
Christopher Hoile is a Toronto-based writer on opera. He can be contacted at: opera@thewholenote.com.