February promises to be an eclectic month on the world music scene: collaborations between classical and world-music performers, concerts celebrating Black History Month, Yiddish cabaret, Balkan pop and a winter folk-festival are some of what will light up what is often a dreary time of year.

Co-presented by Small World Music, Masters of Persian Music returns to Roy Thomson Hall on February 5, after an absence of four years. The ensemble is comprised of some of Iran's top Persian classical musicians, including tar (plucked lute) master Hossein Alizadeh, who is also known for his soundtracks to Iranian films such as A Time for Drunken Horses, and Gabbeh, both of which I fondly recall seeing years ago at the now-defunct Carlton Cinema. He'll be joined by Kayhan Kalhor on kamanchech (fiddle), who has perfomed and composed for Yo-Yo Ma's Silk Road Ensemble, and five other musicians.
In honour of Black History Month, Harbourfront Centre hosts its 14th annual Kuumba Festival, February 6-7 and 13-14. ("Kuumba," by the way, is the Swahili word for creativity). The festival includes dance workshops, film, music, comedy, family activities and more. Musical offerings include rock/funk/soul vocalist Saidah Baba Talibah in concert on February 6, traditional African drumming workshops February 6 and 7, "Salsa 101 for Dummies," a live music and dance class February 6 and 7,  and "Urban X-Posure," a hip-hop and spoken-word event on February 13. For full schedule of events visit www.harbourfrontcentre.com. Also in celebration of Black History Month, Music Africa presents a series of concerts at the Gladstone Hotel, February 5, 12, 19, and 26 – with a final concert, a tribute to Tarig Abubakar and the AfroNubians, at Evangadi Nightclub on February 28. See the daily listings for details.

February 6, singers Miriam Eskin and Stella Walker present a cabaret performance in English, French, Russian and Yiddish, accompanied by pianist Nina Shapilsky, at the Winchevsky Centre (585 Cranbrooke Ave.). The event is a benefit for the Toronto Jewish Folk Choir, and apparently last year's was packed, so it is advised to get tickets in advance (416-789-5502).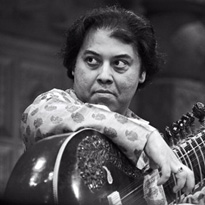 The 8th Annual Winterfolk Festival runs February 12-15, at six venues downtown. This event, founded by Brian Gladstone as a means of building community, getting people out, and supporting local businesses during the bleakest time of year, features 100 local folk, roots and blues musicians. This year's festival includes family programming on the last day, which is in fact the "Family Day" holiday. Visit www.winterfolk.com for details.

The Mississauga Symphony has an interesting programme coming up on February 13. Titled "Temples, Tigers and Mountains," it will include a new work by internationally renowned sitar master Irshad Khan. His Gypsy in Red features the sitar and tabla as soloists with the orchestra. And up-and-coming Toronto composer Kevin Lau (currently a doctoral student at U of T) also has a newly commissioned world premiere: Voyage to the East is an orchestral work based on sounds and themes from Asian cultures. The programme also features John Williams' "Sayuri's Theme" from Memoirs of a Geisha, and Tan Dun's YouTube Symphony, Eroica.
Toronto's high-energy all-female Onnanoko Taiko Ensemble will be performing as guest artists with the chamber group Via Salzburg, at the Glenn Gould Studio on February 18. They'll be premiering two new pieces for taiko/percussion and string orchestra, by composers Alice Ho and the aforementioned Kevin Lau.

On February 21 at Walter Hall, the chamber series Mooredale Concerts presents an afternoon of Spanish music, with classical guitarist Jason Vieaux and 23-year-old mezzo Wallis Giunta – who premiered roles in Dean Burry's opera Pandora's Locker, and Murray Schafer's Children's Crusade last season. Together, they'll perform two Spanish song cycles: Canciones Españolas Antiguas (Ancient Spanish Songs) arranged by poet Federico Garcia Lorca, and Siete Canciones Populares Españolas by Manuel de Falla, among other works.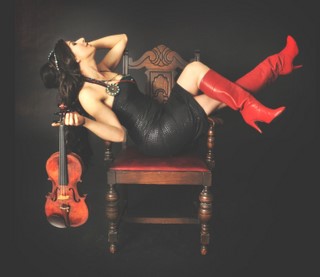 Finally, "Briga" – formerly with Montreal's Algerian hip-hop band Syncop, as well as Les Gitans de Sarajevo and Rembetica Hipsters – launches her debut Balkan pop album Diaspora, February 23 at Hugh's Room. This multi-talented violinist and singer (born Brigitte Dajczer, daughter of a Warsaw Symphony musician) plays virtuoso gypsy violin, and sings French chansons and art songs in her new venture as solo artist, with a number of back-up musicians. She's also an award-winning independent film maker. Judging by the musical samples I've heard, this promises to be a lively evening!

Karen Ages can be contacted at worldmusic@thewholenote.com.