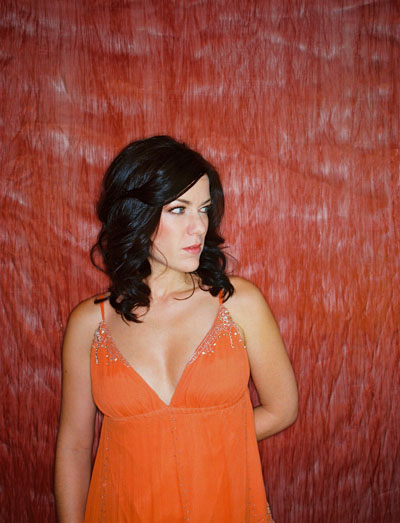 In the last few years, Toronto's best known Indo-jazz fusion band, Autorickshaw, has been very busy, concertizing locally, nationally and internationally and putting out several CDs. December 3 marks the 25th anniversary of the Bhopal disaster in India, when a toxic gas leak from the Union Carbide plant killed 8,000-10,000 people within a day, and another 15,000 over a longer period, with over 100,000 more suffering chronic illness to this day. Autorickshaw will commemorate this event with a concert at the Lula Lounge, "Bhopal Remembered," and funds raised from the launch of their new single, City of Lakes, will go to Bhopal's Sambhavna Clinic, which offers treatment to survivors of the disaster.
"This is a new direction and new initiative for us that I think will resonate deeply within the general public long after our concert is done", says lead vocalist Suba Sankaran. "I also think it's a beautiful way to go in terms of giving a socially conscious gift this holiday season. In fact, we're making the track available by donation. We've just been in the recording studio and are working hard to have some mixes of our original composition City of Lakes available for our December 3 deadline and concert date – that's a promise!"
You can download the single at http://autorickshaw.bandcamp.com. You can also download their other CDs and learn more about Autorichshaw at www.autorickshaw.ca. For this concert, Suba and regular band members Ed Hanley, Rich Brown and Patrick Graham will be joined by guests Ben Grossman (hurdy gurdy), Dylan Bell (keyboard, voice), and a string quartet comprised of Aleksandar Gajic, Parmela Attariwala, Claudio Vena and Amy Laing.
Toronto's acclaimed Art of Time Ensemble is known for combining classical music with other genres as well as other art forms such as dance, film or theatre. Their December 4 and 5 concerts will present Brazilian music from three different perspectives, at Harbourfront's Enwave Theatre. Juno-nominated Canadian jazz vocalist Emilie-Claire Barlow (named Female Vocalist of the Year, 2008 National Jazz Awards) will perform songs of Antonio Carlos Jobim, Joao Gilberto and others, accompanied by five of Toronto's best jazz musicians. The second half of the programme will feature Brazilian composer/guitarist/singer Carlos Althier de Souza Lemos Escobar, better known as Guinga, accompanied by Art of Time musicians. Considered to be Brazil's most innovative songwriter, and one of the country's best guitarists, his music draws on many genres including samba, blues and jazz. Incidentally, he also maintained a dentistry practice for about 30 years! The program will also include Brazilian composer Heitor Villa-Lobos' Bachianas Brasileiras No. 1 for eight cellos.
The Canadian Opera Company's Richard Bradshaw Amphitheatre continues its eclectic free noon-hour programming. The December 10 presentation is a concert of Indonesian Gamelan music, featuring the Balinese gamelan quartet Seka Rat Nadi (James Kippen, Annette Sanger, Albert Wong and John Carnes), as well as the Javanese ensemble Gamelan Gong Sabrang, based at the Indonesian Consulate. It's unusual to be able to hear both Balinese and Javanese styles of music on the same programme, so this could prove to be an interesting musical experience. Seka Rat Nadi will also perform at Musideum (401 Richmond) on December 12 at 1 pm. Speaking of which, Musideum, which is both "unusual musical instrument store" and performance space, also hosts some interesting "lec-dems"; the first coming up this month is on December 5, featuring Araz Salek on the Persian tar (lute). Stay tuned for more at www.musideum.com.
Now in its 20th year, the Moscow Male Jewish Cappella performs at the Toronto Centre for the Arts, George Weston recital Hall on December 13. The 20-member choir will perform liturgical works and other songs in Hebrew, Yiddish and Russian as well as "classics and international favourites." Founded by conductor Alexander Tsaliuk, the choir's repertoire includes many Jewish liturgical works that were banned by the Soviet authorities during most of the 20th century, and only in 1990, at the approval of Mikhail Gorbachev were manuscripts that had been confiscated from synagogues and Jewish ensembles by the KGB turned over to the choir. This concert is part of their North American tour.
Also on tour in North America, the Miles Nadal Jewish Community Centre presents "HaBanot Nechama," a spirited trio of Israeli female pop vocalists, January 13. To listen to some of their music, visit them at their Myspace page (www.myspace.com/habanotnechama).
Unfortunately, my crystal ball is not revealing anything beyond this date, but there are still more events in December, and here they are in brief. Please check our daily listings for details on the following: December 2, Yamato Drummers of Japan perform at Massey Hall; December 4, KlezFactor is at the Trane Studio, with klezmer standards and original klezmer-fusion; December 4, Maryem Tollar, Roula Said, Sophia Grigoriadis, George Sawa and others perform at a fundraiser for the Gaza Freedom March, Ryerson U Student Centre, 55 Gould St. (www.gazafreedommarch.ca); December 5, Judith Cohen and Tamar Ilana Cohen Adams perform Sephardic and other Judeo-Spanish repertoire and Balkan dance music with musical friends at Casa do Alentejo, 1130 Dupont; December 16, the Traditional Arabic Music Ensemble (George Sawa and Suzanne Meyers Sawa) play at Mezzetta's Restaurant, 681 St. Clair W.
Karen Ages can be contacted at worldmusic@thewholenote.com.