As we head into the colder and greyer months, there's no better way to stave off the winter blues than with a concert of Brazilian music. On November 15, legendary singer Gal Costa will grace the stage of Massey Hall, joined by Romero Lubambo, on Brazilian violão. Born Maria da Graça Costa Penna Burgos in 1945, and an icon of the Brazilian "Tropicalia" style of music, she has produced over 30 recordings.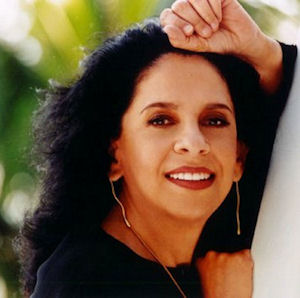 "We're really excited about this show," says Alan Hetherington of Samba Toronto, who are presenting Ms. Costa. "Gal is a legend, from the family of Brazilian performers that include Caetano Veloso, Gilberto Gil and Maria Bethania. Even more exciting is that my band (Sambacana) will be opening the evening with our mentor, and musical genius, Filo Machado." This is Gal Costa's Canadian debut, and she'll be singing the music of some of Brazil's greatest composers, some of whom wrote songs inspired by her.
Also at Massey Hall, "Bollywood" musician Kailash Kher and his seven-piece band Kailasa perform on November 12. Having performed in over 60 Indian films and on soundtracks, Kher is also devoted to the Sufi tradition of using music as a way to get closer to God. Formed with two of his brothers, the band Kailasa combines classical Indian Sufi folk traditions with modern rock, funk and electronica.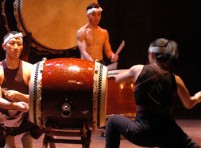 In conjunction with Holocaust Education Week (Nov 1 - 11), Opera York  presents the North American premiere of And the Rat Laughed, an Israeli opera by composer Ella Milch-Sheriff based on a novel by Nava Semel. Sung in Hebrew with English surtitles, the opera tells the sory of a young girl hidden during the second world war with a family of Polish farmers. The opera features Israeli soprano Einat Aronstein who sang in the original production, and runs November 5, 7 and 8 at the Richmond Hill Centre for the Arts. For more events associated with Holocaust Education Week, visit www.holocausteducationweek.com.
Small World Music presents an on-going series of concerts this month. Co-presented by the Diaspora Film Festival, American composer David Amram will be at the Revival club on November 3 to celebrate the Toronto debut of the documentary film "The Frontier Ghandi," for which he composed the soundtrack. The concert will feature a program of music drawing on the cultures of Brazil, Puerto Rico, Quebec, Greece, Egypt, Ireland and other places. Amram himself will be perfoming on a variety of  instruments and will be joined by a small ensemble. The next evening at the Lula Lounge, Poland's Warsaw Village Band perfoms folk tunes with a modern sensibility. Formed in 1997, they've performed in over 30 countries and have garnered several Grammy nominations, as well as BBC radio and European Broadcasting Union awards. November 15, Zimbabwean pop star Oliver Mtukudzi performs at the Phoenix Concert Theatre (410 Sherbourne). He sings in both Shona and English, on themes of social and economic issues. For more information on these and other Small World presentations, visit www.smallworldmusic.com.
Other items in brief:
Africa New Music presents Marie Musamu, gospel singer from Kinshasa, Democratic Republic of Congo, November 7 at College Francaise, 100 Carlton St., 5-10 pm. Also on November 7, local group Sapovnela presents a concert of Georgian music at the Heliconian Hall. Toronto's own Japanese taiko ensemble Nagata Shachu (formerly the Kiyoshi Nagata Ensemble), gives three concerts at the Al Green Theatre, Nov. 27, 28 and 29. And the universities wrap up their fall terms with student concerts: York's world music ensembles perform on November 5 and 6, and the U of T Faculty of Music's play on November 30, December 2 and 4.
Karen Ages can be reached at worldmusic@thewholenote.com