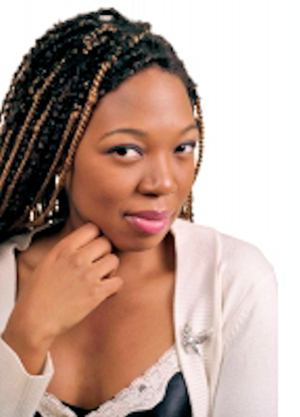 October opens with the continuation of the eighth annual Small World Music Festival which began in late September. Remaining shows include Beyond the Pale klezmer fusion band at Lula Lounge, October 1; and Parno Graszt gypsy band, October 2, also at Lula.As well, there's Music, Movement and Mythical Creatures, a childrens' show with bellydancer Roula Said and friends, October 3 at Harbourfront's Lakeside Terrace; Saeid Shanbehzadeh, Persian music and dance, also October 3, at the Richmond Hill Performing Arts Centre; and Celebrate! Holidays of the Global Village, a multicultural kids' show with Chris McKhool, October 4 at the Lakeside Terrace.
Also on October 4, Africa New Music presents Festival Bana y'Afrique, a free outdoor celebration of African music and culture, at Metro Hall Square (near King and John streets). The line-up of performers includes JP-BUSE from the Democratic Republic of Congo, Blaise La Bamba, also from Congo, Madagascar Slim & Kintana Gasy, Valu David from Angola, Njacko Backo and Kalimba Kalimba (Cameroon), Akwaba Cultural Dance Group (Ivory Coast), Kgomotso "KG" Tsatsi (jazz singer) and more. The festival runs from 1 to 10 pm. See www.africanewmusic.org for more details.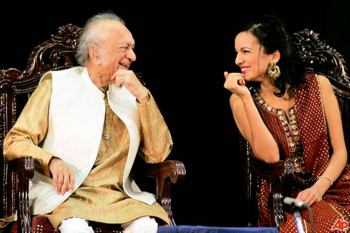 Probably the most exciting event in Toronto's musical landscape this fall has been the opening of the Royal Conservatory's new concert venue, Koerner Hall. And to celebrate this event, a concert series featuring local, national and international stars has been launched and continues throughout this season. A number of world music acts have been programmed – and among them, none other than world renowned sitar player Ravi Shankar will grace the stage on October 17, along with his daughter Anoushka Shankar. The elder Shankar is probably India's best known musical ambassador, and for over five decades he's collaborated with the late renowned violinist Yehudi Menuhin, flutist Jean-Pierre Rampal and composer Philip Glass, and has composed three concertos for sitar and orchestra. An accomplished sitarist in her own right, Anoushka Shankar has explored musical linkages between Indian classical music and electronics, jazz, flamenco, and western art-music.
The same evening at Roy Thomson Hall, Spanish guitarist Paco Peña presents a show titled A Compás (Primal Pulse), with his troupe of three dancers, a singer, three guitarists and percussion in an exploration of flamenco rhythms.
The month comes to an end with another African drum and dance festival: Baobab Afrikan Arts presents Mandingue Summit, October 29 to November 1. Mandingue refers to the people of the ancient empire of Mali, which in the 13th century encompassed the countries known today as Mali, Guinea, Senegal, Gambia, Ivory Coast, Liberia, Guinea Bissau, Sierra Leone and Burkina Faso. The festival presents local artists who specialize in the Mandigue style of drumming and dancing, as well as film screenings, cuisine, and drum and dance workshops. Visit www.baobabafrikanarts.org and our listings for more details.
Karen Ages is an oboist who has also been a member of world music ensembles. She can be contacted at: worldmusic@thewholenote.com.