Perhaps more than any other subset of collective music-making, the choral scene is subject to the dictates of the average working individual's personal calendar, weekly and monthly. A case in point: of the 25 to 30 upcoming choral concert listings I perused in preparing to write this column, all but one fall on a Friday, Saturday or Sunday. And none dare intrude on the sanctity of the October 7 to 9 Thanksgiving weekend!
CCOC at 50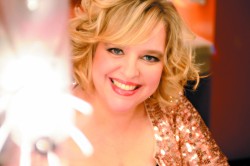 That one, by the way, is a bit of an exception to the rule in terms of the nature of the event as well as the weekday on which it falls. The event in question, October 26 (a Thursday) is a gala concert at the Four Seasons Centre for the Performing Arts, celebrating the 50th anniversary of the Canadian Children's Opera Company (formerly known as the Canadian Children's Opera Chorus). And while the company's several choirs will doubtless shine, there will be solo star turns by some of Canada's opera elite, either former members of the CCOC themselves, or parents of past or present choristers. (Regular choral scene columnist, Brian Chang spoke of this event and other highlights of the CCOC's upcoming season in the previous iteration of this column, so I won't go into more detail here.)
As for Mr. Chang, he is on brief hiatus from this column while, as all good tenors should, once in a while, he throws himself into supporting a candidate in one of the political leadership races that are as predictable a feature of the fall landscape as homecoming choral concerts featuring alumni as soloists, and occasionally even en masse, as will be the case with the CCOC gala October 26.)
Those of you who like your choral columns less prone to meandering will be relieved to know he is scheduled to return in November!
Alumni
While on the topic of alumni, though, one might be tempted to argue that the number of alumni who can free themselves up to participate in a youth and/or children's choir's fall homecoming concert is likely to be inversely proportional to the number of them who have kept up their music. But this is to undervalue the strength of the ties that bind individuals to the ensembles in which they discovered for the first time the particular power of lending one's voice to a common musical cause.
Two such concerts come to mind. Saturday October 21, the Toronto Children's Chorus (Training Choirs, Choral Scholars, staff and a fistful of distinguished alumni will foray from home base at Calvin Presbyterian Church on Delisle Avenue to the visually and acoustically radiant environs of St. Anne's Anglican Church on Gladstone Avenue for a 3pm concert titled "Autumn Radiance," featuring Ryan Downey, tenor, Giles Tomkins, bass-baritone and Stan Klebanoff, trumpet. The choir is heading into its 40th season in 2018/19, so one would imagine that this will be the start of a concerted campaign to reach out to the thousands of individuals who honed their appetite for music-making under their auspices.
And a week earlier, on Friday October 13, a throng of St. Michael's Choir School alumni will make pilgrimage (if it isn't too strong a description) for a 7pm Founder's Day Concert at the newly restored St. Michael's Cathedral Basilica on Bond Street. Note the placement of the apostrophe in "Founder's" by the way. The event still honours the singular memory of Monsignor John Edward Ronan, who founded the Choir School in 1937.
According to the SMCS website, tradition has it that the day after the Founder's Day concert, the SMCS Alumni Association comes together to "sing Mass as part of an alumni homecoming, followed by a reception and open mic night at which the alumni share their talents, and catch up with friends old and new." With alumni like Michael Burgess, crooner Matt Dusk, opera stars Robert Pomakov and Michael Schade, and Kevin Hearn of the Bare Naked Ladies among their ranks, one would think that the mic would hardly be necessary!
Period Ensembles
All kind of patterns emerge when you use the Just Ask! search function in our online listings to look for music of a particular type instead of ploughing through acres of print. One pattern, among many that caught my eye going through this date range just for choral music, was the number of period choral ensembles among them.
Oct 14 at 3pm Melos Choir and Period Instruments in Kingston presents "A Tea and Recital: Virtuosic Vocals 12th-18th Centuries" covering the evolution of western bel canto singing from the monastery to the Baroque opera house. And if I really hurry back I can boot it back to Toronto by 7.30pm in time to hear the Tallis Choir, under the direction of the ubiquitous Peter Mahon perform "Six Bach Motets" to kick off their 40th anniversary concert season. Or if I am running late, take in Opus 8's "A Musical Bestiary" at 8pm, offering works from Monteverdi to Stockhausen. Moving on, Oct 28 and 29, U of T early music vocal ensemble, Schola Cantorum, with Baroque orchestra offers up a period treatment of Handel's Messiah under the expert direction of Jeanne Lamon and Daniel Taylor, at Trinity College Chapel. Also on Oct 29 at 10:30am Royal York Road United Church celebrates the "500th Anniversary of the Reformation" with Bach's Cantata No.79 "Gott der Herr ist Sonn und Schild" BWV79. And the same day at 3pm Toronto Chamber Choir offers up a program titled "The Architecture of Music (Kaffeemusik)," with works by Dufay, A. Gabrieli, Charpentier, Purcell, Telemann and others. Finally, Cor Unum Ensemble on November 4 and 5, also at Trinity College Chapel offers up polyphonic madrigals and "a string band of 16th-century Italy."
The Big Choirs
And that, dear reader is no more than a flag on the tip of a choral iceberg growling its way towards us. Because, make no mistake, we are at the point when all of the region's large choirs, professional and community alike, are gearing up for at least one serious undertaking before December's seasonal frivolity sets in. October 21 Grand Philharmonic Choir offers "Big Choruses: From Brahms to Broadway." Oct 29 Pax Christi Chorale's new music director gets a first chance to show off the fruits of his new labours in a program titled "Romantic Masters" featuring Bruckner, Brahms and Beethoven, and a stellar array of soloists. Chorus Niagara (on November 4) and Orpheus Choir (on November 5), both under Robert Cooper's direction, offer up "Last Light Above the World: A War Litany" featuring the premiere of a searing new work by that name. And the list goes on. (As I mentioned at the outset, perusing the listings I found myself with a good 25 to 30 concerts worth writing about, or better still, attending.) Check them out for yourself.