Nashke miziwe bi-bepeshaabang ishpiming giizhigong.
Look everywhere how streaks of light appear above in the sky in the heavens.
Miziwe… Everywhere…
-Barbara Croall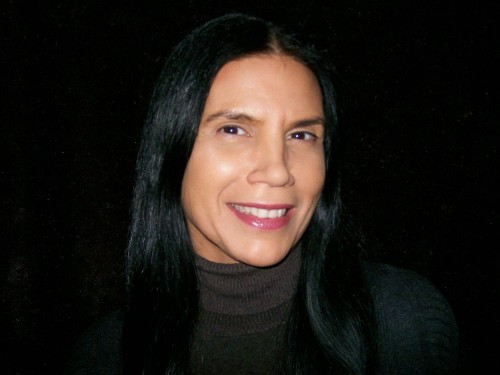 On March 31, Pax Christi Chorale premieres Barbara Croall's Ojibwe Odawa oratorio, Miziwe…(Everywhere…). As far as the creative team knows, this is the first time that the choral tradition of oratorio and the language of Ojibwe Odawa will have been united, as Pax Christi, under artistic director David Bowser, bring to life to the stories, musical evocations and spirit that Barbara Croall embodies in her new oratorio.
Croall is Odawa First Nations from Manitoulin Island. Her music education includes degrees and diplomas from the Musikhochschule (Munich), the Royal Conservatory of Music and the University of Toronto. Croall's extensive repertoire includes many settings of music for solo vocal, ensemble vocal, chamber, orchestral, theatre, film and more.
"I think the complete picture [of Croall's depth] is really important," says Bowser in an interview with The WholeNote. "It's no small task to write a full oratorio for choir, orchestra, and soloists. The quality of the music is exceptional." The entire oratorio will be performed in Odawa. "It will have surtitles in English and French," continues Bowser. "The story is one that involves characters who are animals, wind, sun, different elements and creatures." The choir evokes different aspects and elements of the world through Croall's composition.
"I always aim for a connectivity between the human and non-human aspects of life as intertwined," explains Barbara Croall in a written project description of Miziwe… given to The WholeNote. In it she describes the work's "expansive use of vocal and instrumental techniques and expressive/meaningful breathing in various ways [to] extend beyond merely human notions of sound, to include sounds that we hear in nature." Some of those sounds include one of Croall's signature instruments, the pipigwan, a traditional cedar, wooden flute. Bowser is particularly enamoured with the timbre of the flute, a depth of sound not easily matched in similar instruments. Miziwe… includes Croall on the pipigwan as well as a vocalist.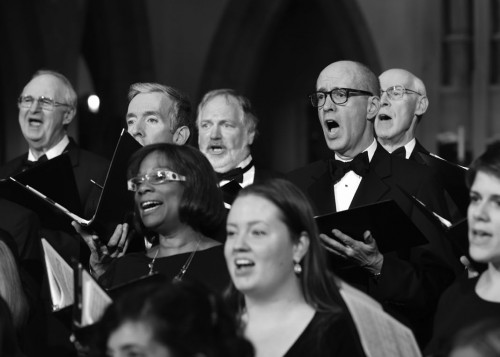 Oratorio as an art form requires a a major assembly of musical forces including vocalists and instrumentalists, and Pax Christi Chorale – an advanced 100-voice ensemble, particularly known for its focus on oratorios – fits the bill. Joining them will be mezzo-soprano Krisztina Szabó, baritone Justin Welsh, singer and dancer Rod Nettagog and the Toronto Mozart Players, particularly known for its annual Toronto Mozart Master Class Series, which for 2018/2019 featured soprano Nathalie Paulin and first prize-winner Jennifer Routhier, and of which Bowser is also the artistic director.
What unifies this particular oratorio is the essence of shared spirit. These are not sacred or religious texts or stories, though. "I never use ceremonial or sacred material in my music," writes Croall. "Most often, the basis of a piece of music I create will be a song of my own – often influenced or inspired by sounds I hear in my time spent outdoors within nature in remote areas … this reflects my own personal need to feel interconnected with the rhythms and flow of life within nature." The oratorio evokes and shares in the message Croall has composed, focusing on the "manidoo" – "the spirit essence, mystery, spiritual energy and life force, … "a continuity of life of all forms that can be known as 'spirit'."
Bowser treasures the composition he's been entrusted and the larger context it both comes from and participates in. "Barbara wanted to create something that was more unifying and more uplifting and hopeful. And the common element is the sense of spirit that we all have together. It's a story that ends with some sense of resolution. It's so interesting to me that in so much oratorio there's a moral. Here, it's really about finding a connection. There's no sense of imposed morality. It's observation and the sense that we're all connected through all these elements, and risk, and danger, and opportunity, and release and forgiveness."
In her writing, Croall describes the work as "focusing toward the light … to always consider hope and continuity as the neverending thread of life." In her approach, Croall's generosity of spirit reaches beyond just her musical composition. The work of bringing the work to life in a meaningful way with each musician requires more than just a few reads through vocal lines in rehearsal. Something more was required for this particular project, and Bowser and the choir have had to adjust.
To help facilitate this, Croall has welcomed the choir into the world she has created. "The whole choir went out to Crawford Lake in November," shares Bowser. "[Barbara] did a lot of talking about the traditional, historical, and also modern practices of different First Nations." The choir was responsive to the learning, and Bowser was pleased: "It's really exciting to see people opening their eyes and their ears and their hearts."
"It's a full relationship we're engaging in," says Bowser. In scale and scope, oratorio is to the choral music tradition what opera is to music theatre. Pax Christi, Bowser and Croall have all risen to the challenge of building a full relationship as the one way to ensure the best chance of success – guiding the work to a truer performance where artists, direction and composer align.
Croall has been generously present in the rehearsal process, making herself available in the teaching and the learning. "Barbara is coming to all the rehearsals, teaching us Odawa," says Bowser. "She's telling us about the stories and the characters and the imagery and the traditional practices and ways."
In this process of breathing Miziwe… itself to life, the very joining of all these musical forces together starts to embody the notion of Croall's "spirit" and her hope for the work – that in the coming together, Pax Christi Chorale and Miziwe… will "uplift" us all.
On March 31 at 3pm, Pax Christi Chorale presents Miziwe… a world-premiere oratorio composed by Barbara Croall. Featuring Krisztina Szabó, Justin Welsh, Rod Nettagog, Barbara Croall, and the Toronto Mozart Players conducted by David Bowser. Performed in Ojibwe Odawa with surtitles at Koerner Hall, Toronto.
CHORAL SCENE QUICK PICKS
MAR 8, 7:30PM: Orpheus Choir of Toronto presents "Raising Her Voice: Celebrating the Choral Art," in celebration of International Women's Day. Artistic director Bob Cooper has partnered with Diaspora Dialogues to commission four new musical compositions, enhancing the female contribution to choral music in Canada. Diaspora Dialogues is an intercultural bridge that supports a community of diverse writers with multiple programs. In this exchange, Diaspora Dialogue authors Yaya Yao, Priscilla Uppal, Shadi Eskandani, and Phoebe Wang were paired with composers Katerina Gimon, Christine Donkin, Anika-France Forget and Tawnie Olson, respectively, for four new commissions by Orpheus. Grace Church on-the-Hill, Toronto.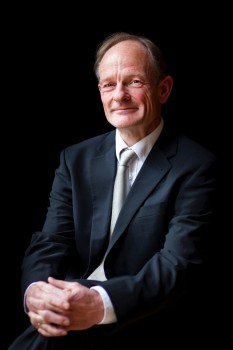 MAR 9, 7:30PM: The University of Toronto Faculty of Music presents Handel's oratorio Israel in Egypt. The concert features Daniel Taylor and Jeanne Lamon at the helm of the U of T Theatre of Early Music Choir, Schola Cantorum, and Baroque instrumentalists, Collegium Musicum. Joining them will be members of Tafelmusik Baroque Orchestra and tenor Charles Daniels. Handel's oratorios, of which there are many, are often dominated by Messiah. This is a chance to see some of his other great work. In the expert hands of a period interpretation, you can be sure of a fantastic period performance of Handel's work. St Patrick's Church, Toronto.
MAR 21 TO 23, 7:30PM & MAR 24, 3:30PM: Tafelmusik Baroque Orchestra and Chamber Choir, five soloists and members of the Toronto Children's Chorus all meet to present the Bach St. Matthew Passion. Last year, Tafelmusik presented the Mass in B Minor to great acclaim. Baritone Tyler Duncan, featured last year, returns to sing in the St Matthew Passion under maestro Masaaki Suzuki. Suzuki is one of the most renowned interpreters of Bach's works and has never conducted Tafelmusik. This is one not to miss. With several performances to choose from, early music and Bach fans should hurry and get tickets. Carry a friend while you're at it! Jeanne Lamon Hall, Trinity-St. Paul's Centre, Toronto.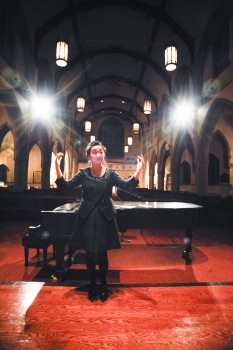 MAR 22, 7:30PM: Cantabile Chamber Singers present "Social Justice," a program that conductor Cheryll Chung calls "an eclectic mix of contemporary works that speak to justice and equity in the world." The works to be performed include a premiere of Unheard: Voice of the Children, for mixed media and choir by Laura Sgroi. Other great Canadians featured include Matthew Emery and Saman Shahi. All the works touch "on issues such as the environment, the #MeToo movement as well as serenity, eternity, and hope," shares Chung. Church of the Redeemer, Toronto.
MAR 30, 4PM: Exultate Chamber Singers present "When We Were Young." Artistic director Mark Ramsay has gathered the Chorus Niagara Children's Choir and their artistic director, Amanda Nelli, in this "celebration of joy and youth." Featuring John Rutter's Mass of the Children with its blending of William Blake poetry and different mass traditions. Other music includes music from Timothy Corlis, Ēriks Ešenvalds, Eric Whitacre and more. St Thomas's Anglican Church, Toronto.
Follow Brian on Twitter @bfchang Send info/media/tips to choralscene@thewholenote.com.