One hundred years ago, World War I raged on the battlefields of Europe, across the Middle East, in Southeast Asia and in proxy battles the world over. This year, the generation coming of age has lived entirely in the new millennium. Their experience of war is drastically different from the textbooks and grainy history videos in Grade 9 and 10 classes. Their experience of war is that of insurgency in Afghanistan, invasion of Iraq, annexation of Crimea, the global war on terrorism, and irregular migration. The terms they hear are drones, airstrikes, cyberterrorism, IEDs and asymmetrical warfare. Long past are the stories of trenches, machine guns, Spitfires, barbed wire, tanks and mustard gas.
As new generations of musicians explore works of commemoration, the older histories and stories don't fade, they evolve. This month, the Choral Scene explores how children's choirs are marking Remembrance Day.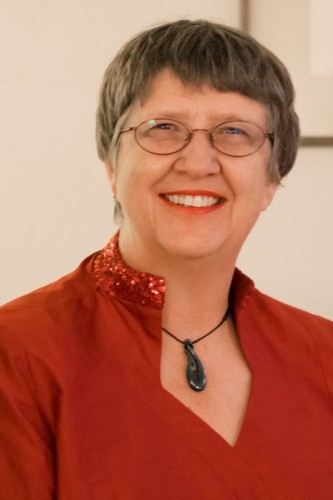 The 11th hour of the 11th day of the 11th month…
In 2014, Paul Cummins and Tom Piper's Blood Swept Lands and Seas of Red was a public arts installation entailing the placement of 888,246 poppies in the moat of the Tower of London; one handmade ceramic poppy for each of the British fallen in WWI. Elise Bradley, artistic director of the Toronto Children's Chorus (TCC), remembers this particular exhibit well. Four years on, we are approaching the centenary of the Armistice – 11am, November 11, 1918. "As a teacher and as a musician, I felt it was important to commemorate the 100th anniversary of the Armistice that led to the end of World War I," Bradley shares. "In 2014, I had witnessed many stirring events which honoured the start of the War…but to me, it seemed even more important to mark the end of the War."
Bradley was born in New Zealand. On November 11 at 7:30, she will be joined by a host of Canadian guests, including Lydia Adams and the Elmer Iseler Singers, along with Australian-born accompanist Lara Dodds-Eden, and Bob Chilcott from England. Bradley highlights the four Commonwealth nations represented: Canada, Australia, New Zealand, and the UK – all allies during WWI. "It is vitally important that we know about our history – but sharing it through music adds a very personal and emotional dimension to our understanding." The concert will present works from all four countries.
From her New Zealand home, Bradley brings a particular history based on her long experience with Maori peoples and culture. "A Maori battalion fought on the fields of Gallipoli," she says. "Part of the concert will be performing a full kapa haka piece of welcome and dedication to those who have passed." Bradley holds a unique honour, being bestowed by the Wehi whānau (Wehi family), to act as guardian of the musical legacy and tradition of Ngapo and Pimia Wehi. Only two people outside of the family have this honour, which Bradley holds dearly, having worked with the family for over 25 years. "Where I go, the music can go, but I cannot leave it behind," she shares. "Part of the guardianship is to honour and respect the music including the performance aspect of the art and dance."
From the UK, Bob Chilcott is prominently featured, conducting smaller works and his larger sacred works: Peace Mass and Canticles of Light. Canadian Andrew Balfour, of Cree descent, wrote the work Ambe, based on an Ojibway song gifted by Cory Campbell. Local Toronto Ismaili composer Hussein Janmohamed's Rest for a Soul is also on the set list. The concert features the world premiere of three WWI popular songs in arrangements commissioned by the TCC from Stuart Calvert: It's a Long Way to Tipperary, Keep the Home Fires Burning, and Keep Right on till the End of the Road. The Elmer Iseler Singers will also perform, including Healey Willan's How they so softly rest. An unverified, but persistent folktale amongst the Toronto Mendelssohn Choir is that Willan wrote the song to commemorate members of the choir who died in WWI.

Chilcott has a different historical context than those of us on this side of the ocean as well as being of a different generation. He shared some thoughts on the upcoming concert as well. "For most in my country, the two world wars are a fading memory," he says, "but to visit the Normandy beaches, which many young people still do, or to look for the graves of family members in the First World War cemeteries in Belgium is still an aspect of our history that is truly alive for many and very important to them." (Many Canadians still make similar pilgrimages to cemeteries around the battlefields Canadian soldiers fought on, but they are a great deal further from Canadian shores than the UK.)
"Music has a role to play in [commemoration] and it reminds us that there are many technical and emotional responses within music that express some very deep and essential elements of our humanity," Chilcott continues. "Harmony, resolution, blend, balance and unity." These are all words used by conductors to describe the musicality they are looking for. It is fitting that these are virtues extolled by artists to the wider world. Chilcott finishes with a strong sentiment: "Remembrance is so important in that it teaches us to honour those who believed that fundamentally, good is better than bad."
The Toronto Children's Chorus presents "We Remember" a concert commemorating the 100th anniversary of Armistice Day. Featured guests include the Toronto Youth Choir, Elmer Iseler Singers, and guest conductors Lydia Adams and Bob Chilcott. November 11, 7:30pm. George Weston Recital Hall, Toronto Centre for the Arts.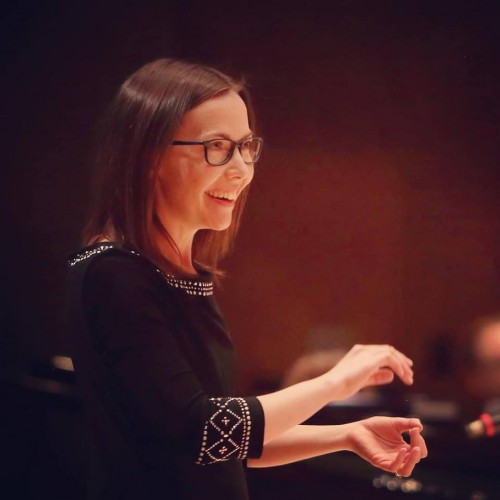 When the old and the new meet
"I want my choristers to know that history matters," shares Charissa Bagan, artistic director of the Bach Children's Chorus. "And that we have great power as singing storytellers and artists because we can connect the past, present and future… Choir offers a wonderful way for children to interact with serious topics." For Remembrance Day, the Bach Children's Choir and the Bach Youth Chamber Choir present "Resonant Reflection" on November 10.
Choral performance is always meant to be educational. One should learn from every rehearsal, every concert, and leave changed in some way, even if very small. Children's choirs have a unique place in the musical process, being equally education- and performance-based. Bagan understands the role she has to play in a complex concert like this: "When it comes to working with the choir on a particular song and the text highlights a significant and catastrophic event from the past such as the Holocaust, there is absolutely a responsibility for the conductor to make space in the preparation of the music for the choir to engage with the story," she shares. "[We have] to consider all that is being expressed and the implications it has for the future." The management skills necessary to balance this educational and narrative process can easily become unbalanced in the pursuit of performance-readiness. "It is so easy for rehearsal minutes to be consumed with simply learning and polishing the notes," she says. "And yet choral performances can really only come alive when the singers know the story that they are collectively expressing and the reason for singing it in the first place.
"While War and Remembrance are overarching themes, the concert is designed as just that – a concert and not a ceremony," says Bagan. There are works by many female Canadian composers on the program including Lydia Adams' gentle and simple arrangement of In Flanders Fields, Eleanor Daley's flowing rendition of An Irish Blessing, and Sarah Quartel's focused, bright Lux aeterna, a sonic setting of Vancouver Island sky from her four-part Sanctum. Bagan has also found an arrangement of After the War with words and music by Canadian actor Paul Gross and David Keele. The song was made popular by local Toronto artist Sarah Slean in the 2008 WWI film, Passchendaele.
Like Chilcott, Bagan has some insights, as well, on the new generation: "It seems to me that young people are more likely to [be] educated by their families, friends and teachers, facing new, complex issues, which were oversimplified for us in the past." Bagan sees their intelligence and compassion firsthand: "Their thoughts go to the people their own age who are affected by the devastation of war as well as human suffering in all forms, from residential schools to modern-day slavery to famine and injustice at local, national, and international levels. …They're more aware of the importance of considering multiple perspectives, less likely to assume a Commonwealth allegiance, and are genuinely grappling with how to be peacemakers in their communities." Music is a good place to start.
Bagan raises another aspect of conflict that is often lost in commemorations – refugees. "I know that some of our choristers' families have personally sponsored refugees which brings such a different perspective on war and peace than my experiences as a child, listening to my grandfather tell stories about the war." This contemporary reality is striking. The major conflicts may not be physically in our neighbourhoods, but in a diverse city like Toronto, you're never far removed from someone who has personal experience of some conflict around the world.
"Resonant Reflection presents a wide range of styles of music with some weighty history, sincere conviction, as well as hope and happiness," says Bagan. "It is a way of engaging with the past and gradually understanding it a little more with each passing year through reflection, poetry, songs and communal moments that stay with us."
These children though, are contributing more than just their voices in the service of healing. Some of the proceeds from the concert will benefit the East End Refugee Committee Fund.
The Bach Children's Chorus and Bach Chamber Youth Choir present "Resonant Reflection," a benefit concert for the East End Refugee Committee Fund featuring songs of remembrance and winter seasonal music. November 10 at 7:30pm. St. John's Norway Church, Toronto.
CHORAL SCENE QUICK PICKS
NOV 3, 7:30PM:. The Guelph Chamber Choir presents "Haven: Music of Protection and Peace." As the search for Gerald Neufeld's replacement as artistic director continues, one of the contenders, Patrick Murray, takes the helm of the choir for this concert as part of the Passing the Baton: The Search for Our Next Conductor series. St George's Anglican Church, Guelph.
NOV 8 AND NOV 10, 8PM: The Toronto Symphony Orchestra presents Benjamin Britten's masterwork War Requiem. With soloists Tatiana Pavlovskaya, Toby Spence and Russell Braun, and the massed power of the Toronto Mendelssohn Choir and the Toronto Children's Chorus. Bramwell Tovey takes the baton. Roy Thomson Hall.
NOV 17, 7:30PM AND NOV 18, 3PM: The Grand Philharmonic Chamber Singers present the Canadian premiere of Craig Hella Johnson's masterpiece, Considering Matthew Shepard. 20 years have passed since Matt Shepard was beaten and left tied to a fence to die in rural Wyoming. His remains were recently interred at the National Cathedral in Washington DC in respect. Humanities Theatre, University of Waterloo, Waterloo.
Remember to look ahead into December for holiday music concert listings at thewholenote.com. Many performances will start to sell out by the time you get the December issue in your hands!
Follow Brian on Twitter @bfchang Send info/media/tips to choralscene@thewholenote.com.