So far over 35 productions have been announced for the 2011/12 opera season. Since so many of these are Toronto premieres or unfamiliar repertoire this looks to be quite an exciting season.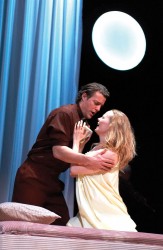 The Canadian Opera Company has several fascinating offerings. The fall season opens with Gluck's Iphigénie en Tauride (1779) starring Susan Graham — the world's foremost Iphigénie. The production, running September 22 to October 15, continues Robert Carsen's series of interpretations of Gluck that began last season with his highly acclaimed Orfeo ed Euridice. February brings the Canadian premiere of Love from Afar (L'Amour de loin) (2000) by Finnish composer Kaija Saariaho. This continues COC General Director Alexander Neef's plan to include a contemporary work every season and it will also mark the first time the COC has staged a work by a female composer. In April, the COC will mount A Florentine Tragedy (1917), its first-ever opera by Alexander Zemlinsky, on a double bill with Puccini's Gianni Schicchi. And in May, the company will stage its first-ever Semele (1744) by George Frideric Handel. For more information visit www.coc.ca.
Opera Atelier's season premieres a new production of Mozart's Don Giovanni, October 29, and remounts Jean-Baptiste Lully's Armide (1686) in April, last seen in 2005. Toronto has to count itself as very spoiled to have a second chance to see an opera like Armide. In January, Opera Atelier Co-Artistic Director Marshall Pynkoski will direct a concert production of Handel's oratorio Hercules (1744) with Tafelmusik at Koerner Hall. For more see www.operaatelier.com and www.tafelmusik.org.
Toronto Operetta Theatre charts new ground with its first-ever staging of Imre Kálmán's Die Csárdásfürstin (1915), in late December. The TOT has presented other Kálmán works but strangely not The Gypsy Princess (as it is known in English), even though it's regarded as one of the pinnacles of "Silver Age" Viennese operetta. In February it will present the first professional staging of John Beckwith's opera Taptoo!, an opera with a War of 1812 theme given its world premiere by the University of Toronto Opera Division in 2003. Toronto Masque Theatre coincidentally will stage another opera by Beckwith, also to a libretto by James Reaney, Crazy to Kill (1989), earlier in November.
For more information see www.torontooperetta.com and www.torontomasquetheatre.com.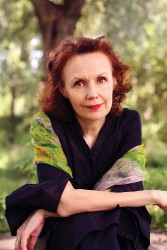 Normally, the double bill of Mascagni's Cavalleria Rusticana (1890) and Leoncavallo's Pagliacci (1892) would not count as unusual, except that the COC last staged this traditional pairing way back in 1966. Since then, the company has yoked one or the other to various parts of Puccini's Il Trittico (1918). This season, those who would like to "Cav and Pag" together have three choices: Opera Lyra Ottawa has scheduled them for September 10 to 17; Opera Belcanto presents them October 19 and 21; and Opera Hamilton has them on April 21 and 23. See www.operalyra.ca, www.operabelcanto.net and http://operahamilton.ca for more.
The tradition of presenting operas in concert has immeasurably widened our knowledge of works now rarely staged. This year two companies offer some especially unusual items. Opera in Concert has planned Giacomo Meyerbeer's once-popular Les Huguenots (1836) for November 27, Verdi's first opera Oberto (1839) for March 4 and for April 1, Franz Schubert's virtually unknown Die Freunde von Salamanka (written in 1815 but not performed until 1928). Meanwhile, Opera by Request has scheduled Handel's Orlando (1733) for October 21, Massenet's Hérodiade (1881) for November 4 and Giancarlo Menotti's The Saint of Bleecker Street (1955) for November 23. Look for more information at www.operainconcert.com and www.operabyrequest.ca.
Tapestry New Opera has three unusual offerings. Its season opener, "Opera Briefs," gives us exciting new works from the Composer Librettist Laboratory, "Liblab," September 23 and 24, at Theatre Passe Muraille. In November, it presents Pub Operas by Gareth Williams that premiered in Glasgow in July earlier this year. The libretto (by David Brock) is based on the stories of the patrons of Sloan's Bar, Glasgow's oldest pub, that has played host to the citizens' betrothals, weddings, christenings and wakes. Then in June 2012, it will mount the first full workshop production of The Enslavement and Liberation of Oksana G. by Aaron Gervais and Colleen Murphy, excerpts of which have been tantalizing audiences for several seasons now. See www.tapestrynewopera.com for more.
Those with a taste for ground-breaking new operas will have much to cheer them. On February 2, Soundstreams will present The Sealed Angel (1988) a liturgical work by Russian composer Rodion Shchedrin that will be staged at Koerner Hall as choral opera with choreography by Lars Schreiber and sung by the combined forces of the Elmer Iseler Singers and the Amadeus Choir. See www.soundstreams.ca for more.
The 2011/12 season ends with a bang with the Canadian premiere of Philip Glass's seminal 20th-century opera Einstein at the Beach (1976). This, the North American premiere of the first new production of the work in 20 years, will be the centrepiece of Luminato 2012 that runs from June 8 to 17. More information will become available. www.luminato.com.
Christopher Hoile is a Toronto-based writer on opera and theatre. He can be contacted at opera@thewholenote.com.