For toronto opera-goers, summer is usually a time to leave town to sample the myriad musical festivals outside Canada. Yet there are a number of intriguing productions to see in Toronto over the next two months and at festivals nearby.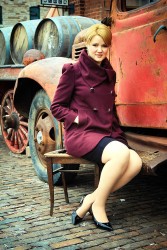 For staged operas with piano accompaniment, Summer Opera Lyric Theatre has been an oasis for opera since 1986. This year SOLT (www.solt.ca) offers an especially interesting program by presenting operas based on all three Figaro plays by Pierre-Augustin Caron de Beaumarchais (1732–99). Everyone knows the first two of the Figaro trilogy. Beaumarchais wrote The Barber of Seville 1773 and it served as the basis of Rossini's opera in 1816. Beaumarchais wrote the sequel to Barber, The Marriage of Figaro, in 1778, which became the basis of Mozart's opera in 1786. Other composers used the plays as plots for their own operas such as the Barber by Giovanni Paisiello in 1782 or the Marriage of Figaro by Gaetano Rossi in 1799, but time has crowned Rossini's and Mozart's versions as the most successful operatic treatments of their respective sources.
Less known both in the theatre and on the opera stage is the third part of Beaumarchais's Figaro trilogy, La Mère coupable (The Guilty Mother) written in 1792. If you thought that The Marriage of Figaro revealed the relationship of Count Almaviva and his Rosina as rather less than happy, La Mère coupable goes even further. Set 20 years after the previous play, it appears that the Countess did have a relationship with Cherubino and that the product was a son, Léon. Meanwhile, the Count, although he has had an illegitimate child of his own named Florestine, is intent on punishing the Countess for her betrayal and prevent Léon from inheriting a sou. Figaro and Susanna are still happily married but must solve this problem, especially when they discover that Léon and Florestine have fallen in love with each other.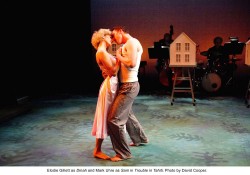 There are two main contenders for operatic treatments of the third Figaro play. The first is La Mère coupable by Darius Milhaud from 1966. The second is The Ghosts of Versailles by John Corigliano of 1980 which includes a performance of the third play as a part of a larger plot set in the afterlife. SOLT has chosen the Milhaud which has a Canadian connection. It was Louis Quilico who created the role of Milhaud's Count Almaviva at the world premiere in Geneva.
SOLT is thus offering what is likely the first chance ever in Canada to see operas based on the entire Figaro trilogy in repertory. The Barber of Seville will be performed in English on July 28, 31, August 2 and 4 with Maika'i Nash as music director. The Marriage of Figarowill be performed in English July 27, 29, August 1 and 4 with Jennifer Tung as music director. And La Mère coupablewill be performed in French July 28, August 1, 3 and 5 with Nicole Bellamy as music director. All performances take place at the intimate Robert Gill Theatre on the University of Toronto campus.
For another French rarity in concert, Opera by Request (www.­operabyrequest.ca) will present Léo Delibes' Lakmé (1883), famed for its "Flower Duet" and the "Bell Song", on August 10 at the College Street United Church. Soprano Allison Arends sings the title role, tenor Christopher Mayell is her British lover Gerald, and baritone Michael York is Nilakantha the High Priest who disapproves of their love. William Shookhoff is the pianist and music director.
For fully-staged opera, Torontonians will have to wait until August 20 to 31 when the renowned Volcano Theatre (www.­volcano.ca) teams up with music director Ashiq Aziz and his Classical Music Consort (a period instrument band) to present A Synonym for Love at the Gladstone Hotel. Synonym is in reality the 1707 cantata Clori, Tirsi e Fileno by George Frederic Handel given a modernized English libretto by Deborah Pearson. Rather than a love triangle of two shepherds and a shepherdess, Pearson has turned it into a triangle among three guests at the hotel and the audience will follow the singers as their drama moves through hallways and bedrooms of the hotel.
The score of the cantata was thought to be lost until 250 years later a single copy was discovered in Germany. This will be the first fully-staged production of the work in Canada. Soprano Emily Atkinson, countertenor Scott Belluz and soprano Tracy Smith Bessette will be the singers, Ross Manson will direct and Ashiq Aziz will conduct.
The Shaw Festival (www.shawfest.com) has presented both musicals and operettas in the past, but this year it is presenting its first opera, the one-acter Trouble in Tahiti by Leonard Bernstein from 1952. The 45-minute opera with a libretto by Bernstein depicts a day in the life of a typical suburban couple who suspect that their perfect life is missing something. Meanwhile, a Greek-style chorus comments on the action. Mark Uhre plays the husband Sam and Elodie Gillett his wife Dinah. Jay Turvey directs and Paul Sportelli conducts. The opera runs as a lunchtime show at the Court House Theatre July 7 to October 7.
Further afield, the Westben Arts Festival (www.westben.ca) in Campbellford opens its season with the world premiere of The Auction with music by John Burge to a libretto by Eugene Benson. Based on the children's story of the same name, the opera tells of how a grandfather explains to his grandson (and himself) why he has to sell the family farm and why things must change. The seven-member cast includes Bruce Kelly, Kimberly Barber and Keith Klassen. Philip Headlam conducts the Westben Chamber Orchestra and Allison Grant directs. The premiere is June 30 followed by only one more performance on July 1. Let's hope for a revival in the future.
Just as a reminder, fans of Opera Atelier may wish to head down to Cooperstown, New York, to cheer on the company. OA has been invited to stage its highly acclaimed production of Lully's Armide as one of the four offerings of music theatre at Glimmerglass Opera (glimmerglass.org) this summer. Armide, with the same cast that played in Toronto last April, runs in repertory with Verdi's Aida, Weill's Lost in the Stars and Willson's The Music Man July 21 to August 23.
Have a great summer! 
Christopher Hoile is a Toronto-based writer on opera and theatre.
He can be contacted at opera@thewholenote.com.