The end of the old year and beginning of the new features a mix of old and new operas and old operas rejigged to be like new. There never used to be so much variety at this time of year, but it's a challenge operagoers will gladly have to get used to.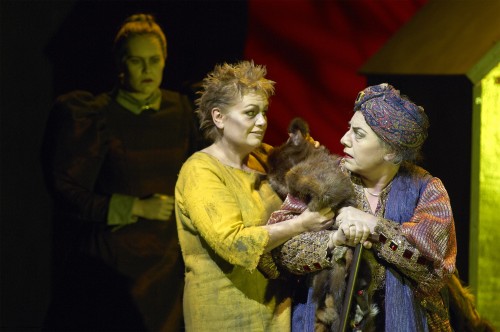 Elektra: The production on the largest scale in these two months is the Canadian Opera Company's remount of Richard Strauss' Elektra running for seven performances from January 26 to February 22. This will be the second revival of the imaginative production directed by James Robinson since its debut in 1996. It is especially noteworthy that this productions stars two former COC Brünnhildes. Christine Goerke, the COC's most recent Brünnhilde, sings the title role and Susan Bullock, the Brünnhilde for the COC's first ever Ring Cycle in 2006, sings Elektra's hated mother Klytämnestra. Bullock previously sang the role of Elektra when the COC last presented the opera in 2007. Soprano Erin Wall sings Elektra's sister Chrysothemis, baritone William Schwinghammer sings Elektra's avenging brother Orest and COC favourite, tenor Michael Schade, sings Klytämnestra's lover Aegisth. Johannes Debus conducts the score of this opera that inhabits the same rich, violent sound world as its immediate predecessor by Strauss, Salome, and is a real showpiece for the orchestra.
WOW Factor: Though they are largely unseen by the general public, the COC has steadily been developing a repertory of operas for children that it tours to schools all around the province. Lately, the COC has taken to giving the public a look at these charming works. Its newest is WOW Factor - A Cinderella Story with music by Gioacchino Rossini from his Cinderella opera La Cenerentola (1817) adapted by Stéphane Mayer with a new English libretto by Joel Ivany, artistic director of Against the Grain Theatre. Ivany is well-known for his ability to write new libretti to existing music as he has done for AtG's Mozart series of Figaro's Wedding (2013), Uncle John (2014) and A Little Too Cosy (2015). One can tell that La Cenerentola has undergone quite a lot of musical adaptation since the original runs about 148 minutes whereas WOW Factor runs only 50 minutes.
Rossini's opera has no Fairy Godmother and neither does Ivany's adaptation. In his updated version the hit singing show WOW Factor arrives at Cindy's school. Students jump at the chance to compete for the top prize – especially with pop sensation Lil' Charm rumoured to be there. Shy Cindy dreams of sharing her talents with the world but friends become mean girls when she steps into the spotlight. The question is can Cindy, driven by her desire to sing, and with a bit of help from a reluctant pop star and his sidekick, overcome her fears to find her own unique voice? The roles are sung by members of the Canadian Opera Company Ensemble Studio and before each performance, young audience members can take part in interactive activities related to the opera. The recommended age is from 5 to 12 years old.
Performances at 11am and 2pm take place on both December 1 and 2 in the Imperial Oil Opera Theatre and tickets are free for children under 12. The 11am performance on December 2 is designated as a relaxed performance and people of all abilities are welcome.
TOT's Fledermaus: Meanwhile, as it has done for more than 30 years, Toronto Operetta Theatre continues its service of helping Torontonians bridge the old and new years with operetta as it has done for more than 30 years. This year it revives its production of Johann Strauss, Jr.'s Die Fledermaus for five performances from December 28, 2018, to January 2, 2019. Die Fledermaus, the peak of the Golden Age operetta, which has become over time intimately associated with New Year's Eve in Europe and abroad, stars Lara Ciekiewicz, who previous was a stunning Sylva Varescu in Kálmán's The Gypsy Princess in 2011. Also in the cast are tenor Adam Fisher, who sang Paris in TOT's La Belle Hélène earlier this year, Caitlin Wood as Adele and TOT favourite Elizabeth Beeler as Prince Orlovsky. Derek Bate conducts and Guillermo Silva-Marin not only directs but plays the role of Frosch, the jailer.
Silva-Marin's re-imagination of the role of Frosch is one his best ideas in this Die Fledermaus, last seen in 2010. Typically, the role is played by a comedian who does a long spoken routine in Act 3 before the singing recommences. Silva-Marin avoids this general slump in the action by making Frosch a would-be opera singer who gets into a competition with the tenor he has locked up in the cells. This not only keeps the music going but is far funnier than any spoken-word routine I've seen.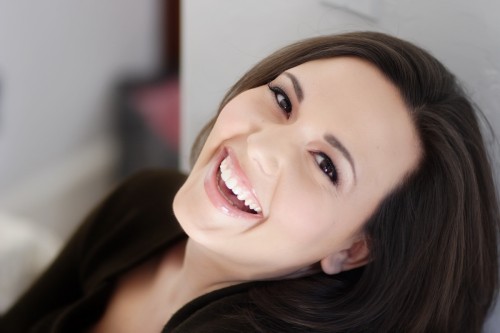 Hamilton and Kitchener: Since the demise of Opera Ontario in 2014, symphonies in the two cities served, Hamilton and Kitchener, have begun including opera in their programming. In Hamilton the Brott Festival Orchestra has mounted a fully staged opera for several years during the Festival's summer run. The Kitchener-Waterloo Symphony has also begun adding opera to its schedule due to popular demand. On January 11 and 12 it will perform Bizet's Carmen in concert with mezzo soprano Lucia Cervoni in the title role and tenor Ernesto Ramirez as Don José. The cast will also feature baritone Alexander Dobson; sopranos Midori Marsh, Claire de Sévigné and Autumn Wascher; baritone Chad Louwerse; the Opera Laurier Chorus, Laurier Singers and Alumni Choir; and the Grand Philharmonic Children's Choir. Daniel Isengart is the director and Andrei Feher is the conductor.
Hosokawa's Raven and Maiden from the Sea: Those interested in contemporary opera should know that renowned Japanese composer Toshio Hosokawa is in residence at the University of Toronto Faculty of Music this season. The faculty is staging several concerts to celebrate Hosokawa's work, one of which is devoted to two of the seven operas he has written. The program is made up of Hosokawa's setting of The Raven as a monodrama from 2012 and Futari Shizuka (The Maiden from the Sea) from 2017.
Hosokawa wrote The Raven, based on Edgar Allen Poe's 1845 poem, for Swedish mezzo-soprano Charlotte Hellekant after he had heard her sing in his opera Matsukaze (2011). Hosokawa has noted the similarities in theme between The Raven and Japanese Noh drama in which creatures of nature play an important part. While all the roles in Noh are traditionally played by men, Hosokawa has said that having a mezzo-soprano interpret the part of the Narrator who mourns her lost love purposely reverses the tradition in order to broaden the theme to feelings of loss in general.
Futari Shizuka (which literally means "The Two Shizukas") was conceived as a companion to The Raven. It is based on a Noh drama attributed to Zeami Motokiyo (1363-1443) about the departed spirit of Shizuka Gozen, or Lady Shizuka, who possesses the body and soul of a young beautiful girl. Hosokawa's librettist Oriza Hirata has updated the action to the present by making the girl a refugee who has made it to the Mediterranean Sea, and sings of her sorrow for wars and hateful disputes. Soprano Xin Wang will sing the role of the young girl. Ryoko Aoki, a Noh singer and dancer, will be the spirit of Lady Shizuka, the role she created in 2017. The double bill takes place in Walter Hall of the Edward Johnson Building at the University of Toronto on January 17 only.
Christopher Hoile is a Toronto-based writer on opera and theatre. He can be contacted at opera@thewholenote.com.