Opera performances in Southern Ontario are not quite as abundant this summer as they were last summer, but there is certainly enough activity to keep any opera-lover busy, especially those who have an interest in new opera.
June
Outside Toronto, the young opera company Vera Causa Opera is presenting its second annual Canadian Opera Fest in Cambridge, Guelph and Waterloo. A contest was held for local high school and middle students in the region to create the plot of an opera. Once selected, the students collaborated with VCO to turn these initial ideas into full stories with music, i.e. short operas.
Five winners were chosen. The first is The Village Girl, with a concept by Chloe Bissada and words and music by Dylan Langan. The story involves a young girl who wants to purchase a cow for her family's farm to help boost the town's economy, but the meat marketer refuses, putting the town on the brink of starvation. The opera explores family and responsibility.
The second is Refracted, with a libretto by Charlotte Lilley and music by Emma Verdonk. The work is a semi-abstract exploration of the influence of media and technology on one's self-perception. A young girl debates with her reflection on how her culture is affecting her, and whether it is a welcome influence or not.
Third is La jugement, with a libretto by Emma Lemieux and music by Dylan Langan. This is an emotional musical soliloquy, relaying the story of a young woman battling an eating disorder. La jugement is performed in French.
Fourth is The Shoemaker's Orphans, with a libretto by Rivi and Kyri Friedman and music by Emma Verdonk. The action takes place in France in the year 1600, during the outbreak of the Black Plague. After losing their father to the terrible disease, two sisters embark on a mission to prevent the spread of the disease, with the help of their kindly aunt.
The last of the five is L'étrange et belle, with a libretto by Lexie McCorkindale and Vanessa Kerr and music by Dylan Langan. The opera tells the story of an unstable young woman and her tempestuous relationships with her friends when she invites them to stay at her house for a Christmas celebration. This is the second opera of the five to be performed in French.
Performances will be held in Cambridge on June 14 at the Cambridge Centre for the Arts, in Waterloo on June 15 at Knox Presbyterian Church and in Guelph on June 16 at Harcourt Memorial United Church. The operas will feature performances by soprano Autumn Wascher, soprano Michaela Chiste and baritone Jorge Trabanco.
General Director Dylan Langan says: "It is great to see everyone coming together to make brand new opera, regardless of their previous experience. These are truly original and Canadian stories that need to be told." VCO provides paid professional opportunities for youth, aimed at improving their health and well-being, while presenting affordable entertainment to the community with free admission for students and kids.
Closer to Toronto, Opera by Request has three presentations in June. On June 1 in Mississauga OBR presents Verdi's Nabucco (1842) in concert with piano accompaniment at Christ Church UCC. Gene Wu sings the title role, Cristina Pisani is Abigaille, Dylan Wright is Zaccaria, Cian Horrobin is Ismaele and Meghan Symon is Fenena.
In Toronto on June 7, OBR presents a triple bill under the title "A Summer Feast," at College St. United Church. The works include Henry Purcell's If Music Be the Food of Love (1692), Lee Hoiby's Bon Appétit!(1989) in which an television episode of Julia Child making a chocolate cake is set to music, and Lennox Berkeley's A Dinner Engagement (1954) about impoverished aristocrats having dinner for a wealthy prince they hope their daughter will marry. Performers include mezzo-soprano Meghan Symon, baritone Lawrence Shirkie, soprano Gwendolynn Yearwood, tenor Josh Clemenger and tenor Francis Domingue.
On June 15 in Toronto, OBR presents Donizetti's Maria Stuarda (1835) at St. Andrews United Church. Antonina Ermolenko sings Maria, Cristina Pisani is Elizabeth I, Paul Wiliamson is Leicester, Dylan Wright is Talbot, Henry Irwin is Cecil and Anna Belikova is Anna. For all three OBR operas in concert, William Shookhoff is the pianist and music director.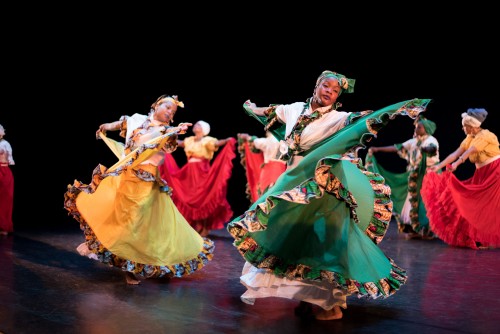 This year the Luminato Festival has two operas on its schedule. The first is a remount of Obeah Opera by Nicole Brooks first seen in Toronto in 2012. The work, which runs from June 13 to 22, is an all-female a cappella opera that retells the story of the Salem witch trials from the perspective of the first woman accused, the young Caribbean slave Tituba.
The second opera, running June 19 to 23, is Hell's Fury, The Hollywood Songbook. Last year Luminato presented it as a work in progress. Now it presents the finished piece. The story follows the life of composer Hanns Eisler (1898-1962), who escaped Nazi Germany for the US in 1938, only to be rejected for his adherence to Communism in 1948 and forced to return to Europe, finally settling in the new East Germany. The opera, conceived and directed by Tim Albery, constructs a song cycle of Eisler's many Lieder to tell the story. Baritone Russell Braun is the soloist, Serouj Kradjian is the pianist and Michael Levine the designer.
July
This year the Brott Music Festival (June 27 to August 15) will again present a fully staged opera as part of its overall schedule. This summer's opera will be Puccini's La Bohème presented for one night only in Italian with English surtitles on July 18 at the FirstOntario Concert Hall. Natalya Gennadi sings Mimi, Andrew Derynck is Rodolfo, Chelsea Rus is Musetta, Kyle Lehmann is Marcello, Cesar Bello is Schaunard, Simon Chalifoux is Colline and John Fanning sings both Alcindoro and Benoît. The production changes the location from late 19th-century Paris to Hamilton in the 1930s. Boris Brott conducts the Brott Festival Orchestra.
Those who missed the Canadian Children's Opera Company's mainstage show earlier this year will have another chance to catch The Snow Queen (1993) by John Greer to a libretto by Jeremy James Taylor in Campbellford. On July 7 the CCOC will present the hour-long opera based on the 1844 Hans Christian Andersen fairy tale at Westben Concerts at The Barn. Rob Kempson is the stage director and Teri Dunn is the conductor.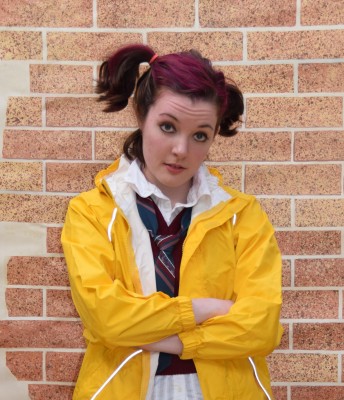 On July 20 the Elora Festival hosts Shoestring Opera's Schoolyard Carmen at the Heritage Barn in Fergus. In this adaptation for children in Grades 1 to 8, Carmen is a feisty little girl and newcomer to Canada who has a dark past. When Tory Adair, the "coolest kid in school" tries to bully her, she stands up to him. Shoestring Opera uses Carmen's story to look at the immigrant in Canadian society, the child who is different, schoolyard bullying, personal independence and the saving properties of art.
Straddling July and August is Guillermo Silva-Marin's venerable Summer Lyric Opera Theatre in Toronto. Founded in 1986, the training program culminates in staged concert performances. This year the operas are Verdi's La Traviata (1853) on July 26, 28, 31 and August 3; Victor Davies' Earnest, The Importance of Being (2008), an operetta based on Oscar Wilde's well-known comedy, on July 27 and 30, August 1 and 4; and a double bill of Ralph Vaughan Williams' Riders to the Sea (1937) and Puccini's Gianni Schicchi (1918) on July 27 and 31, August 2 and 3. All performances take place at the Robert Gill Theatre on the downtown campus of the University of Toronto.
August
Last year Stratford Summer Music presented a staged version of J.S. Bach so-called Coffee Cantata of 1733 and followed this up with a more contemporary version called The Cappuccino Cantata. This year the festival keeps up with the times with a new work, the Cannabis Cantata, A Musical 'Pot' Pourri, commissioned by Stratford Summer Music and Ottawa Chamberfest from Peter Tiefenbach. Soprano Mireille Asselin, tenor Matthew Dalen and baritone Adam Harris explore the new landscape of legal weed in Canada through music by J.S. Bach with a libretto reimagined by Tiefenbach, on August 1 at Factory 163 in Stratford.
The Highlands Opera Studio is presenting two programs of opera. On August 15 in Haliburton and on August 17 in Orillia, it presents a fascinating triple bill under the title "Women in Opera: Then and Now." First on the bill is Puccini's Suor Angelica (1918) with Valerie Kuinka as stage director, Louise-Andrée Baril as music director and Lauren Margison in the title role. Next are two short operas from 2019.The Chair, by Maria Atallah to a libretto by Alice Abracen, focuses on a teenaged girl who tries to cope with the death of her best friend in an accident.Book of Faces, by Kendra Harder to a libretto by Michelle Telford, takes an irreverent look at the many faces of social media. Both short works were winners of the inaugural Musique 3 Femmes prize for emerging female opera creators. Jessica Derventzis is the stage director for both and Jennifer Szeto the pianist and music director.
In Haliburton on August 22, 24, 25 and 26, HOS presents Richard Strauss' Ariadne auf Naxos (1912) in German with English surtitles with one cast on August 22 and 25 and another on August 24 and 26. Valerie Kuinka directs the Prologue and Richard Margison the main opera, while Philip Morehead is the music director for both parts.
All of this operatic activity should be more than enough to occupy any Southern Ontarian operagoer until the fall season.
Christopher Hoile is a Toronto-based writer on opera and theatre. He can be contacted at opera@thewholenote.com.