In toronto's opera scene, the last month of the old year and the first of the new provide a mix of old and new themselves. There is the Toronto premiere of a work that is standard repertoire in many central European countries, an unconventional production of a warhorse and an unconventional production of a seldom seen work.
Back by popular demand: Against the Grain Theatre remounts its acclaimed production of Puccini's La Bohème not in a theatre but in a pub, the Tranzac Club at 292 Brunswick Ave. to be precise, December 1 to 3. The opera is directed, adapted and translated into English by AtG co-founder Joel Ivany, a frequent assistant director of productions for the Canadian Opera Company.
Inspired by the success of the musical Rent, in which the late Jonathan Larson updated the story of Puccini's opera to the artistic community of 1990s New York, Ivany and company thought, "Why not set the opera itself in the bohemian atmosphere of contemporary Toronto?" The Tranzac Club, a favourite of indie musicians, home to several arts groups and central meeting place during the Toronto Fringe Festival, seemed like the perfect location. There's no proscenium to separate the audience from the performers; in fact, the soloists are scattered among the patrons during the performance. AtG follows in the success of pub opera performances in the UK. In 2011, OperaUpClose won the Olivier Award for Best New Opera Production over productions from the Royal Opera House and the English National Opera.
On his blog, Ivany heaps praise on the cast he has assembled: "We've got a fabulous cast lined up. Miriam Khalil, as Mimi, is a young soprano who recently made her debut at Glyndebourne Festival Opera in the UK. Our Rodolfo, Ryan Harper, is a former member of the Atelier Lyrique program at Opéra de Montréal and our Marcello, Justin Welsh, is a former member of the Ensemble Studio at the Canadian Opera Company. Our cast is rounded out by cabaret singer Lindsay Sutherland Boal as Musetta, current COC Ensemble member Neil Craighead as Colline, baritone Keith Lam as Schaunard and Gregory Finney as Benoît/Alcindoro."
Christopher Mokrzewski, the pianist and music director, has been on the music staff for both the COC and Opera Atelier, for the latter as coach and répétiteur for La Clemenza di Tito. This season he will be giving a solo recital of Liszt and Messiaen as well as serving as accompanist for both classical and jazz vocal recitals.
For tickets and more information about Against the Grain, visit www.againstthegraintheatre.com.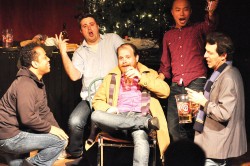 Seldom seen: The programming slot after Christmas to just beyond Epiphany has been filled for more than two decades by productions from Toronto Operetta Theatre. This year from December 28, 2011, to January 8, 2012, TOT presents its first-ever production of The Gypsy Princess (Die Csárdásfürstin) by Imre Kálmán (1882–1953). While the TOT has presented Kálmán's Countess Maritza (1924) twice and even the rarity Gypsy Violins (1912) once, it has never staged the Csárdásfürstin (1915), which brought Kálmán his greatest success. According to the data gathered by Operabase, in the last three years there were 39 productions of Csárdásfürstin, 12 of them new, in 29 cites, in 11 countries including not just Germany, Austria, Switzerland and Hungary — that one might expect — but also Bulgaria, Estonia, France, Macedonia, Norway, Poland and Slovakia.
The plot about an aristocratic family's distress that their young heir is in love with a cabaret singer plays out much like a story by P.G. Wodehouse. The TOT production will feature Lara Ciekiewicz as the glamorous Sylvia Varescu, Elizabeth Beeler as Countess Stasi, Keith Klassen as Prince Edwin in love with Sylvia and Ian Simpson as Count Boni in love with Stasi. Derek Bate will conduct the TOT Orchestra and Guillermo Silva-Marin will direct. The production premieres under the honourary patronage of Hungarian ambassador His Excellency László Pordány. For tickets visit www.stlc.com.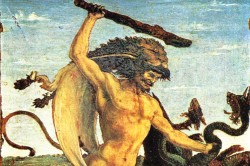 Handel's Hercules: From January 19 to 22, 2012, Tafelmusik will celebrate the 30th anniversary of the Tafelmusik Baroque Choir with a "staged concert" version of Georg Frideric Handel's Hercules. The piece will be staged by none other than Marshall Pynkoski, stage director for Opera Atelier. When I asked Pynkoski back in September what a "staged concert" would be, he answered that a lot would depend on what was and was not possible in Koerner Hall. What we could be sure of is that the soloists would be off book and interact as characters and that the Opera Atelier corps de ballet would be involved in the dances.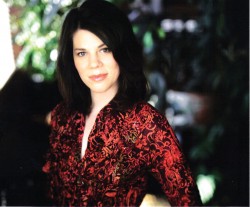 The question of Hercules' genre has existed since the work premiered in 1745. Handel called it a "Musical Drama" and indeed its English-language libretto by Thomas Broughton is based on Sophocles' tragedy The Women of Trachis. The work was first performed in a theatre, not a church, but as an oratorio without any stage action. Modern critics have since suggested that this confusion of genre led to its later neglect. Handel had the same experience with Semele (1744) which was also first presented as an oratorio, but since oratorios were supposed to take biblical stories as their subject matter, it was also rejected by the public and suffered similar obscurity until the 20th century. Now Semele has been fully embraced as an opera and will conclude the COC's 2011–12 season.
The plot concerns the circumstances of Hercules' death. When Hercules returns to his wife Dejanira after his 12 labours, he brings the captive Iole in tow. This arouses Dejanira's jealousy and she seeks to retain Hercules' love through a tunic imbued with the blood of Hercules' enemy, the centaur Nessus, which supposedly can render the wearer faithful to the giver. In fact, the garment is Nessus' revenge on his opponent since it causes unendurable pain that leads Hercules to ask his son to set him upon a funeral pyre.
For Tafelmusik, Sumner Thompson will sing the role of Hercules, Allyson McHardy will be Dejanira, with Nathalie Paulin as Iole, Colin Blazer as Hercules' son Hyllus and Mireille Lebel as the herald Lichas. Jeanne Lamon will conduct. For tickets and more information, visit www.tafelmusik.org.
Christopher Hoile is a Toronto-based writer on opera and theatre.  He can be contacted at opera@thewholenote.com.