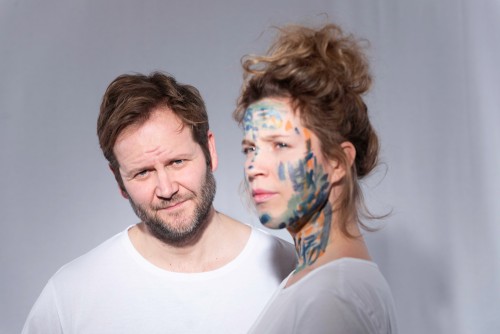 In Act Two of Stephen Sondheim's Sunday in the Park with George, Dot sings to George: "Move on! Anything you do let it come from you, then it will be new." This double idea, of continually trying new things but anchoring them in personal experience or passion, was at the heart of three of my music theatre highlights of February, and promises to be so for three of the shows coming up in March.
Caroline or Change, presented at the Winter Garden Theatre by The Musical Stage Company and Obsidian Theatre Company is anchored in Tony Kushner's semi-autobiographical book and this powerful production amped up the electricity by casting as Caroline, R & B Queen Jully Black, who, in her musical theatre debut, gave a performance of great passion and integrity. Tapestry New Opera's Jacqueline, a fascinating journey into the internal thoughts of virtuoso cellist Jacqueline du Pré as her career and life were both being tragically cut short by MS, was an exciting risk-taking experiment in storytelling, inspired by personal connections to the artist and envisioned as a duet for soprano and cello. Lin-Manuel Miranda's Hamilton finally arrived in Toronto, showing us why it has been acclaimed as the "reinvention of the American musical," a thrilling example of unexpected medium (hip-hop and diverse casting) melding with inspiring message (surprisingly interesting biography of lesser-known American founding father Alexander Hamilton) to create a truly satisfying evening of music theatre.
As March approaches, three more exciting productions, all wildly different, are blending personal passion and innovation to share with us both new and familiar stories in new ways designed to give them more immediacy and/or urgency in the telling.