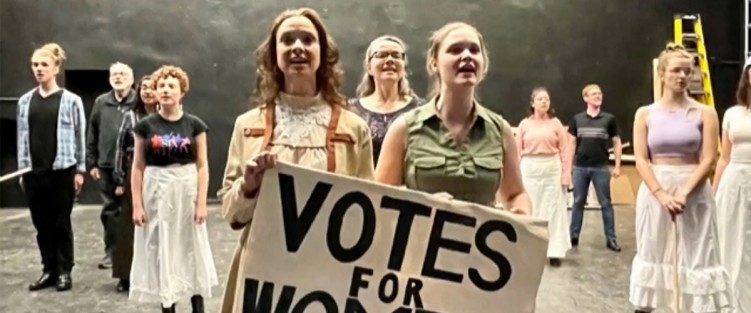 The beginning of the summer season is exploding with the openings of new musicals – shows previously delayed by COVID shut downs, new projects and classics revisited – with a little flood in late May, inconveniently early for our May 31 release, but worthy of mention nevertheless.
The Tides of May
First up is the world premiere of The Lancashire Lass (May 26 - 27), a new musical telling of the suffragette story by preeminent Canadian composer Leslie Arden. Developed over the last few years at Queen's University's DAN School of Drama and Music, excerpts from Lancashire Lass previewed at last year's Watershed Music Theatre Festival and this year appears in full.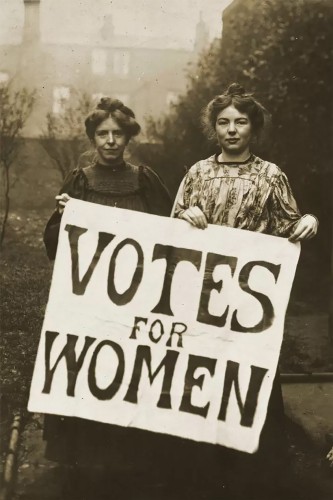 There are apparently no plans yet for a longer run as Festival artistic director Dean Burry says they are acting more as an incubator than producer. But I'm sure there will be other producers on hand for the birth of this new musical feminist story, seen through the eyes of Annie Kenney (1879-1953), an English working-class suffragette and socialist feminist who became a leading figure in the Women's Social and Political Union.
At same time in Toronto's beautiful Koerner Hall (May 26 - 28) director Richard Ouzounian, who brought a stunning concert staging of Stephen Sondheim's Follies to Koerner Hall back in the fall of 2021, is dipping in, again, to the pool of Sondheim classics to bring us another concert staging, this time of A Little Night Music (based on Ingmar Bergman's film Tales of a Summer Night) most famous for the song, Send in the Clowns. Eric McCormack and Cynthia Dale again lead the starry cast, and this time are joined by Fiona Reid, Dan Chameroy, Chilina Kennedy, and others.
Opening on May 25 and running to June 4 was another world premiere, Inge(new) in search of a musical, an experimental new show from Evan Tsitsias (book & direction), Alexis Diamond (lyrics) and Rosalind Mills (music). Playing on the idea and concept of ingenue roles, the play sees three women meet at an audition and find themselves having to navigate a meta-theatrical world where past and present collide in absurd and mysterious ways. A very strong cast, including Astrid Van Wieren and Cory O'Brien from Come from Away,along with Elora Joy Sarmiento and Mairi Babb, brings the show to life at the intimate Red Sandcastle Theatre in Toronto's East End.
A third world premiere, and one that musical theatre fans have been waiting for three years to see, is the tango-infused, mother/daughter courtroom drama Kelly v. Kelly beginning previews on May 26 and running until June 18 at Canadian Stage Berkeley Street. Created by the exciting combination of Sara Farb (book) and Britta Johnson (music) Kelly v. Kelly is the third Johnson musical developed by the Musical Stage Company's Crescendo program. Eva Foote, who made a splash this spring in Fall on Your Knees, plays the daughter. Listen to an excerpt here.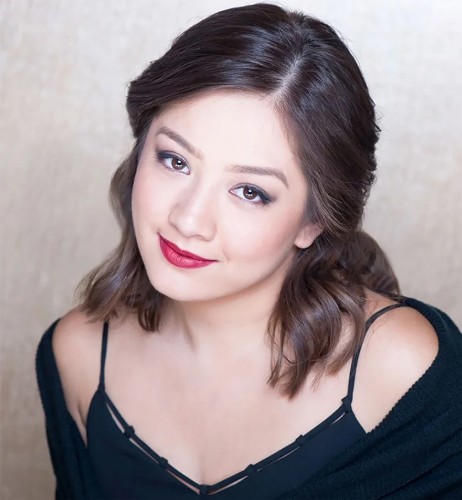 Two for June
The Luminato Festival, now back in its traditional time slot in June, is showcasing another two world premieres – two operas that have been postponed repeatedly until now, thanks to the pandemic. Dragon's Tale, celebrating the origin of dragon boat racing from acclaimed team Mark Brownell (book) and Chan Ka Nin (music) who gave us the award-winning opera Iron Road, is being presented by Tapestry Opera with Luminato at Harbourfront's outdoor Concert Stage. Reaching across time, the beat of the Dragon Boat's drum ties together exiled poet and politician Qu Yuan in ancient China with Chinese Canadian Xiao Lian in present day Toronto as she yearns for liberty and independence. Alicia Ault of the jazz trio The Ault Sisters stars as Xiao Lian. Tickets are free but should be booked ahead of time. June 15 - 18.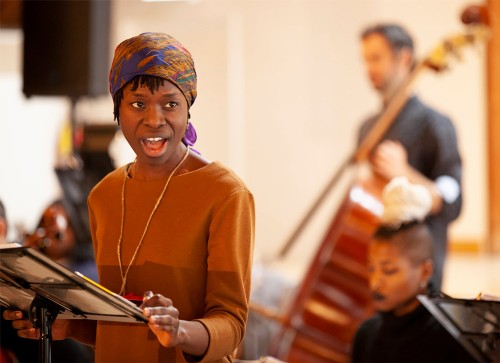 The other Luminato opera world premiere (with many Canadian, and international sponsoring companies) is Volcano Theatre's new reworking of Scott Joplin's 1911 opera Treemonisha at the Bluma Appel Theatre (St Lawrence Centre) June 6 - 17.Treemonisha is one of the few pieces set soon after the abolition of slavery, actually written by a survivor of that era, and Joplin's nearly lost opera fuses European classical music with the sounds of ragtime, folk and gospel to create a thrilling and distinct sound. The new reimagined version has been created by a predominantly Black female creative team from across North America, working from the original surviving score. It tells a revolutionary story of a young Black woman who, in discovering the truth of her past and overcoming enormous personal loss, discerns her power to unify a divided people and lead her community towards a new future. Acclaimed soprano Neema Bickersteth leads the all-Black cast directed by award-winning Canadian director Weyni Mengesha, and Kalena Bovell conducts the first all-Black orchestra ensemble in Canadian opera history.
All Summer Long
If you are looking for a musical later in the season, there are several that will run all summer and/or into the fall. Top of my list is Arthur Laurents, Jule Styne and Stephen Sondheim's Gypsy, the famous musical tale of Gypsy Rose Lee with Shaw Festival actor and director Kate Hennig taking on the iconic role of Mama Rose. Gypsy runs from May 26 until October at Shaw's Festival Theatre. As part of the festival's summer offerings there is also a one-act concert of Rogers and Hammerstein songs A Grand Night for Singing playing from June 29 - September 30 on the BMO Stage.
At the Stratford Festival there are two contrasting musicals already in previews that will run through the summer to October 28. The first is Jonathan Larson's beloved Rent. His updated and New York-set take on Puccini's La bohème will mark actor Thom Allison's Festival Theatre directing debut. In complete contrast at the Avon Theatre is Spamalot, the outrageously silly but fun musical version (by Eric Idle and John du Prez) of Monty Python's iconic Holy Grail movie.
Back in Toronto the run of Lin Manuel Miranda's Hamilton at the Princess of Wales Theatre has been extended to August 20 and may be extended again. If you love musicals and haven't yet seen this, I highly recommend taking it in. The first half in particular is thrilling in its nonstop "change the world" storytelling, and with the superb 'Eliza' of Morgan Anita Wood in the current cast, the second half rises up to meet the first, although with a more sombre impact.
Out at the Blyth Festival an iconic Canadian play trilogy, James Reaney's The Donnellys, is taking over the outdoor Blyth Festival Harvest Stage for a summer long run (June 22 - September 3) in a new adaptation by director Gil Garratt. Yes, this is a play, but the director promises that it will be "filled to the brim with folk music" as well as "stage coaches and fire in the night" bringing to theatrical life the true story of the Donnelly family as their community becomes eroded by the rise of secret societies, conspiracy and betrayal. This is bound to be a hot ticket.
Around and About
Summer is also a great time to explore small-town Ontario and all the theatre that pops up in cottage country, usually for shorter runs. The biggest summer stock company, Drayton Entertainment, is presenting several musicals that will travel between different communities. Notably early in the season (June and July) Bob Martin (Drowsy Chaperone), Chad Beguelin and Matthew Sklar's The Prom tells the story of four theatre types who arrive to help a high school senior whose school has cancelled prom because she wanted to take a same sex date. It takes the stage alongside Beautiful, the story of Carol King's career, a brilliantly scripted jukebox musical that has earlier been in the Mirvish season via American touring companies. Former Shaw Festival actor Emily Lukasik takes on the role of Carol King.
And speaking of Shaw, a late season opening of James Baldwin's searing drama The Amen Corner will apparently be filled with rousing songs performed by a gospel choir. In the expert hands of director Kimberley Rampersad, who made Marcia Johnson's Serving Elizabeth the hit of the Stratford Festival's outdoor season in 2021, this story of a teenage musical prodigy torn between his mother, the choir leader of his church, and his washed-up father with whom he shares a love of jazz, promises to be exciting. July 20 - October 8.
In Stratford outside the festival, the small but mighty Here for Now company is presenting, in association with the Stratford Symphony Orchestra, the world premiere of a new children's opera, Frog Song,by Taylor Marie Graham and SSO conductor William Rowson, July 26 - August 12. Opera lovers may remember Rowson's tuneful work as part of Tapestry Opera's 2007 LibLab and Opera Briefs.
Meanwhile over in Gananoque at the Thousand Islands Playhouse currently celebrating its 41st season, the beloved Lerner and Lowe classic The Sound of Music will star Ellen Denny (who recently made a splash at Crow's Theatre in Toronto in the play Red Velvet) as Maria. July 4 - August 6.
In the dance world there are fewer productions to see in the summer, but two to watch for are Guillaume Côté's company Côté Danse making a short stay at Crow's Theatre with his work X (DIX) set to the sculptural sounds of American experimental band Son Lux, June 14 - 18; and Kaeja d'Dance presenting their 12th Annual Porch View Dances August 9 - 13, literally weaving their way around and through the streets of Toronto's historic Seaton Village.
Finally, fans of new musicals and dance, as well as plays and combinations of all three, also know to keep an eye on the offerings at the Toronto Fringe (July 5 - 16) and SummerWorks Festivals (August 3 - 13) as unexpected gems have been known to show up at both.