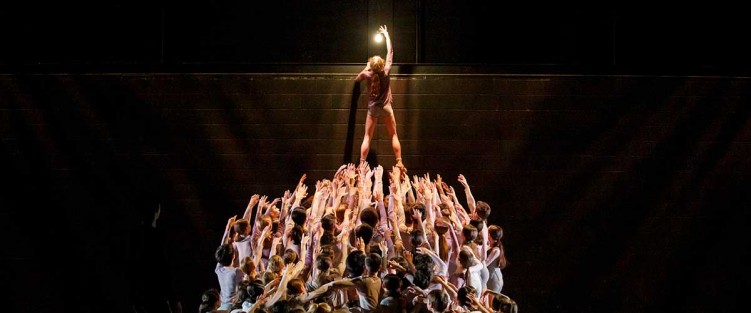 For the past six weeks I have been immersed, as stage manager, in the 19th-century world of Anton Chekhov's Uncle Vanya – or rather, in a version of that world seen through a contemporary Canadian lens that illuminates a classic of the past and, in breaking it open, offers insights that apply equally to our own times. (The production is a new adaptation by award-winning Canadian actor Liisa Repo-Martell, bringing together a wonderful group of actors under the innovative and daring direction of Chris Abraham.)
Meanwhile, next door in the same building (Crow's Theatre in Toronto's East End), a new theatrical concert The Shape of Home: Songs in Search of Al Purdy is continuing to develop – undertaking a similar journey of turning a modern lens on an icon of the past, in this case the "unofficial poet laureate of Canada," Al Purdy. The modern lens, in this case, is overtly musical.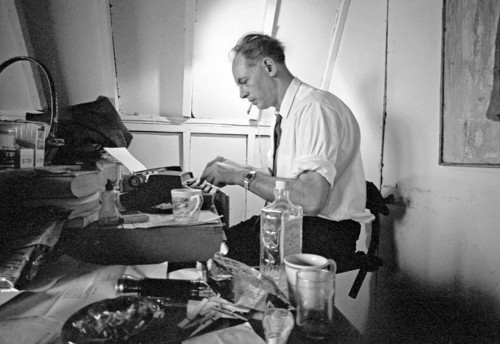 To begin at the beginning, the Festival Players of Prince Edward County last year commissioned acclaimed music theatre performer Hailey Gillis to undertake an exploratory curation of poems, letters and musings written by Purdy, as a template for a musical exploration of his works. Gillis took up the challenge. Focusing on Purdy's obsession with "where we are'" and "what it is to be alive", she extracted what she felt to be his most potent and provocative work. She then recruited a potent team of fellow theatrical song-makers and performers to bring the chosen poetry to life: Beau Dixon, Raha Javanfar, Andrew Penner, dramaturge Marni Jackson and director/performer Frank Cox O'Connell. The show now includes 20 original songs interwoven with spoken text that gives context and shape to the whole.
After its premiere production in the large Red Barn Theatre in Prince Edward County, where performers could point almost directly to places Purdy had known in his life, The Shape of Home is now far from home, in an intimate studio theatre in downtown urban Toronto. Consequently Gillis and company are continuing to develop the script and context of the show's songs, to help an audience not as familiar with Purdy's legacy feel the relationship to his words and philosophies as they are immersed in the show's musical versions of his iconic poems.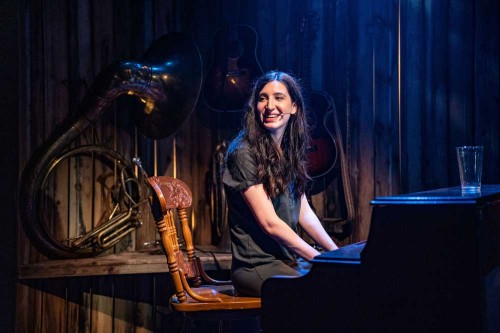 An original cast album will be recorded this fall, and the company hopes to have further opportunities to tour their creation around Canada and beyond. Playing September 13 through 25, this show promises to be a rich and rewarding evening of poetry and music.
Listen to excerpts here: https://soundcloud.com/user-431478608, or see crowstheatre.com for more information.
Beautiful Renegades
Over in Toronto's gritty West End at The Theatre Centre, Canadian contemporary dance icon Peggy Baker has commissioned a new play to shine a bright light on some of her fellow dance iconoclasts, leading choreographic rebels from the 1970s called Beautiful Renegades – like The Shape of Home, bringing back into the spotlight essential Canadian artists whose contribution should not be forgotten.
Playwright Michael Ross Albert mines the anti-establishment politics that helped shape the face and heart of the burgeoning contemporary dance in 1970s Toronto, while Baker herself leads a team of choreographic collaborators including Elizabeth Chitty, Margaret Dragu, Lily Eng, Louise Garland, Johanna Householder and Jennifer Mascall. Debashis Sinha is designing the soundscape, and acclaimed director Eda Homes directs. Words, music, dance combine – not just telling a story but illuminating an almost forgotten part of the history of contemporary dance in Toronto. This promises to be both illuminating and radically entertaining.
Beautiful Renegades plays at The Theatre Centre from September 20 to October 2. To watch Baker's pre-show chat visit: https://bit.ly/3TGDZqd
INNERChamber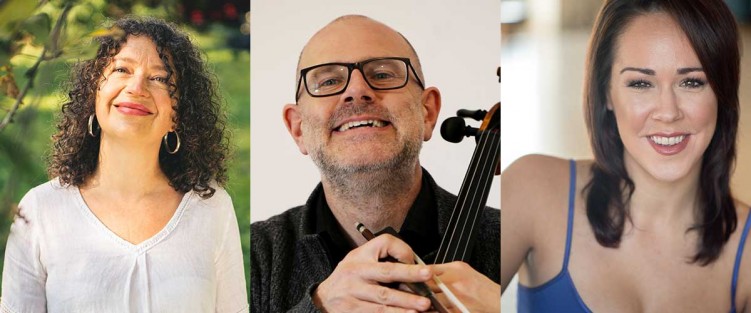 Outside the city, in Stratford, INNERChamber is continuing to break down more genre walls with its upcoming theatrical concert: How We Live On. In this case the subject matter is very personal rather than iconic, and yet, by that very fact something that we can all relate to. How does one process grief and find a way to face the future? Known for its invitation to artists of various genres to join the ensemble in the intimate setting of the Church Restaurant, IC this time has invited acclaimed Canadian poet Heidi Sander to curate/create a very personal performance piece in collaboration with dancer Bonnie Jordan (of the Stratford Festival Company) and IC composer/arranger and cellist Ben Bolt-Martin.
Seven poems from Sander's collection The Forest of My Mind will take the audience on a journey that travels from loss and grief through to renewal. "Dance is poetry for the body and I'm thrilled to collaborate with Bonnie to create an experience that is a tribute to both of our moms," Sander told me. "Ben's compositions have added such a deep layer of expression to my words, and his arrangements are fluid and impactful, opening up a doorway for movement." In turn, Bolt-Martin, writing for a mixed ensemble of great chamber players (Liesel Deppe, flute, Andrew Chung, violin, Julia Seager-Scott, harp and Graham Hargrove, percussion), praises the "powerfully visual nature of Heidi's writing," while dancer Bonnie Jordan also celebrates the new collaborative experiment saying, "I've always wanted to dance to poetry. The way even one single movement to a phrase can speak so loudly fills my soul."
How We Live On has one live performance on October 2, in Stratford, but will also stream live and for 48 hours following the concert. For more details see innerchamber.ca/how-we-live-on
Fall for Dance
Dance is highlighted on the Toronto scene as well, with the increasingly popular and always "accessible to everyone" annual celebratory festival Fall for Dance North. Coming back to a mostly live performance slate this year, there will still be cinematic and streaming elements for those not yet comfortable with being in large crowds, elements that will likely now always be a part of festivals having become so essential in the restricting years of the pandemic. Highlighted is a new short film by Canadian choreographer Michael Greyeyes – a shared world premiere with Soundstreams – as part of the festival centrepiece presentation ARISE: 2022 at Meridian Hall. ARISE will also showcase a commission from visionary tap dancer, Dianne Montgomery, a traditional Indigenous Hawaiian performance from Ka Leo O Laka/Ka Hikina O Ka Lá, and the FFDN premiere of a monumental work by increasingly prolific Indigenous Canadian choreographer Jera Wolfe featuring 110 students from Canada's National Ballet School.
For more information on all the festival events running from September 17 to October 8, see ffdnorth.com
Under the Mirvish umbrella
In the world of the traditional musical there is no film more iconic than Singin' in the Rain. The stage version of the glorious Comden and Green story of the coming of talkies to Hollywood is at last making its North American debut at the Princess of Wales Theatre under the Mirvish producing umbrella. This is a 2021 remounting of the hit 2012 production by Jonathan Church of England's Chichester Theatre, that has already toured the UK, Ireland and Japan. Reviews in England and elsewhere have been rapturous so, like many, my hopes are high that the production will meet our high expectations. September 23-October 23. mirvish.com.
Mirvish has also recently extended the run of Harry Potter and the Cursed Child, a unique tour-de-force of technical and actual wizardry that is anchored by a serious, and very contemporary coming of age story, centred on the children of the heroes of the movie series: Harry, Hermione, Ron and .. yes, Draco Malfoy. The production is astonishing in its non-stop movement, and is anchored by a strong Canadian cast featuring the wonderful Fiona Reid as Professor McGonagall and Sara Farb as the new character Delphi. Whirling staircases, dementors and intertwined storylines are woven together with clever choreography and Imogen Heap's perfect score. The run of Harry Potter has now been extended into 2023. For more information see mirvish.com.
Whatever your music theatre tastes, from mainstream to renegade, there are wonderful shows to see this fall in Toronto and around Ontario.
Jennifer Parr is a Toronto-based director, dramaturge, fight director and acting coach, brought up from a young age on a rich mix of musicals, Shakespeare and new Canadian plays.