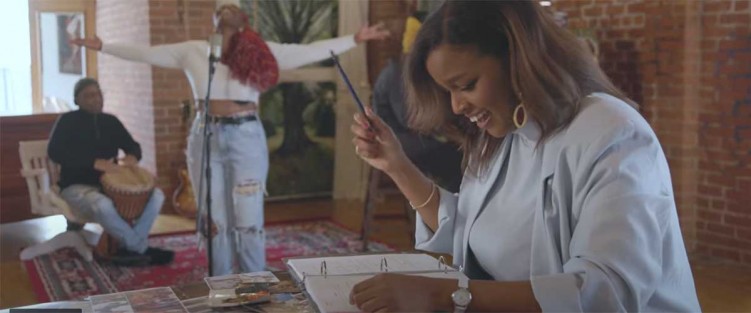 It seems that the resurgence of music theatre is for real this time. After so many short-lived restarts and sudden heartbreaking lockdowns, it is invigorating to finally have almost too many shows to see! Music theatre and dance are now back live in theatres and in the parks for a summer season packed with a wide variety of shows for audiences to choose from.
Dixon Road
Starting off the season with a city-wide bang is The Musical Stage Company's Marquee Festival encompassing a number of initiatives all built around the central idea of "turning points" in people's lives. The biggest project, and one that has been in development for several years, is the world premiere of the musical Dixon Road by Fatuma Adar, which will take its first bows in the High Park Amphitheatre (in association with Canadian Stage) June 1-19. Originally commissioned by The Musical Stage Company with funding from The Aubrey & Marla Dan Fund for New Musicals and developed as part of Obsidian Theatre's Playwrights Unit, Dixon Road is a deeply personal story for its creator and one that many other children of immigrant parents will identify with.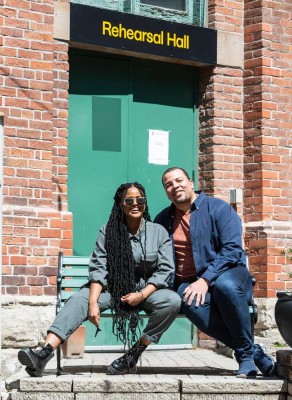 Dixon Road tells the story of a Somali family who fled the civil war in their homeland in the 1990s to find a new home in Canada, specifically in the neighbourhood around Pearson Airport near Dixon Road and Kipling Avenue now known as Little Mogadishu. Central to the musical is the dynamic between the father learning to navigate his new world and create a new identity for himself while his daughter – now growing up in Canada – starts to have dreams of finding new opportunities of her own. Adar based the book on her own experiences living on Dixon Road. She has also written the score (both music and lyrics) drawing on music that was popular in her community growing up, including R & B, hip-hop, contemporary musical theatre and traditional Somali melodies. I am excited to see Dixon Road and hope that this is just the beginning of an outpouring of new shows by new storytellers.
The MSC is also bringing back its pandemic-inspired hit series of Porchside Songs concerts, this time featuring two multi-talented duos: Beau Dixon and Kelly Holiff with Mixed Tape: The Music That Changed Me, and Kevin Wong and Cailin Stadnyk with Big Songs. Both concerts can be booked by anyone living in Toronto's M postal code, and with a porch or performance space of the right size, for $425. Yes, the concerts are private events but also spill over into the surrounding neighbourhood, adding a festive gaiety to summer evenings. To find out more email ticketing@themusicalstagecompany.com.
Even more democratic and widely spread around the GTA is the new MSC initiative Musical Moments ranging from explosive street parties to interactive jam sessions and a range of pop-up experiences, all inspired by the "turning points" theme. There are seven Musical Moments in total, chosen from open applications earlier this year, and running from May 28 through June 10. To catch all the moments in one place on the same day, head over to High Park Amphitheatre where they will be showcased on June 11 & 12. Find out more about each Moment and where they will be performed at the MSC website.
Luminato
Running parallel to the Marquee Festival is Toronto's Luminato Festival, at last back live at its usual time of year, in multiple locations around the city. Among the eclectic pot pourri of music, theatre and multimedia creations (including a late-night cabaret) are two music theatre productions inspired by the climate crisis and the ever-more-urgent need to find a solution.
The Cave, a sung-through musical fable about the destruction unleashed on the natural world by climate change, and specifically by horrific forest fires, was first seen in 2019, and returns to Luminato by popular demand – June 15-26 at Theatre Passe Muraille – in a newly revised form that now includes immersive animations by Bruce Alcock. A co-creation by composer and narrator John Millard, lyricist Tomson Highway, and book writer Martha Ross, The Cave is peopled by some of Toronto's top musical theatre talent playing a collection of animals (Moose, Beaver, Skunk, Snake, Wolf, Crow, Fox and Spider) seeking safety from a rapidly spreading forest fire in the relative safety of Bear's cave. As they gather, they sing to and with each other, of the fears they have for the future – but also of their joy in life.
Also drawing inspiration from our inescapable climate crisis is Creation Destruction taking place at the Trillium Park Pavilion at Ontario Place on June 15-17. Taking advantage of the natural setting on the shores of Lake Ontario, and happening each performance day specifically at sunset, the show is an intriguing combination of video installation by United Visual Artists, hypnotic rock music by Godspeed You! Black Emperor, and the expressive kinetic presence of 11 of Canada's most distinctive dancers. It promises to immerse its audiences in a world struggling to adapt and survive despite threats of destruction.
Harbourfront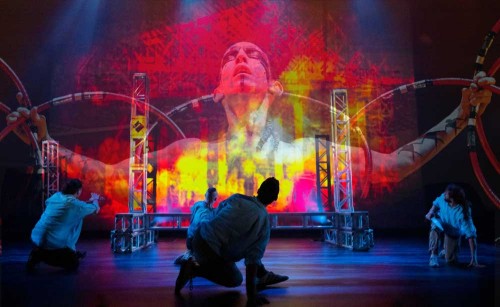 Toronto's Harbourfront Centre has been quietly and steadfastly producing live dance performances from the earliest date it was safe to do so as the pandemic waned, via the Torque series showcasing companies from around the world. May 20-22 sees the visually stunning Sky Dancers which continues the theme of survival amidst destruction by exploring the impact of the Quebec Bridge disaster of 1907. And on June 28 and 29, Story, story die – from Norway – explores the more personal interaction between lies and love, as people as individuals try to present their best selves to the world.
Fans take note!
Like many other dance fans, I am eager to see former prima ballerina and National Ballet of Canada artistic director emerita, Karen Kain's new take on that most classic of classical ballets, Swan Lake. Postponed in 2020 like so many other productions, Kain's new "old version" will be revealed in a long run from June 10-26 at the Four Seasons Centre for the Performing Arts. Look out for more on this to come.
And for those whose hearts lie with traditional Broadway-style musical theatre, I would recommend catching Cynthia Dale's Take the Moment concert, which will interweave personal stories with Sondheim songs, at The Winter Garden Theatre, June 23-25; and Damn Yankees (perhaps best known from the movie version starring Tab Hunter and Gwen Verdon) directed by Brian Hill with choreography by Allison Plamondon (who created such great dances for Holiday Inn), running all season at the Shaw Festival .
Jennifer Parr is a Toronto-based director, dramaturge, fight director and acting coach, brought up from a young age on a rich mix of musicals, Shakespeare and new Canadian plays.
QUICK PICKS
2 Pianos 4 Hands at the Royal Alexandra Theatre June 4-July 17.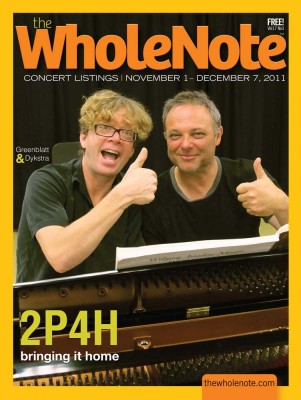 Twenty-five years ago two young up and coming theatre talents, Ted Dykstra and Richard Greenblatt sat down and created a show based on their own memories of learning to play the piano and dreaming of concert-pianist stardom. It became a monster hit playing across the country and internationally with various teams after the originators stepped back – even an all-female version. Now 2P4H is back to celebrate its anniversary with its original creators and stars in place. Backing them up and taking the stage on Tuesday nights are two young performers who I'm sure are hoping for the same success: Richard Todd Adams and Max Roll.
R.U.R. A Torrent of Light May 24-June 5
Tapestry New Opera is known for its risk taking, and with this new opera by Nicole Lizėe and Nicholas Billon they are really pushing the boundaries into science fiction, even including wearable body technology as well as multimedia designs in cooperation with OCAD University. For new opera fans (and fans of new opera!) this is a must see. https://tapestryopera.com/performances/r-u-r-a-torrent-of-light/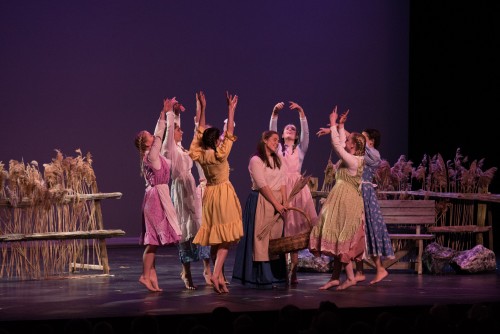 Ruth, May 28
New to me, but an event that has apparently been going on for 16 years, is the dramatic musical production Ruth by Ronald Beckett, which will be presented by Arcady Ensemble outdoors at the award-winning garden centre, Whistling Gardens in Wilsonville, for one performance on May 28. Inspired by the biblical story, Ruth will be performed by a combination of young professional singers (including Cristina Pisano as Ruth), emerging artists, and the Arcady Youth Chorus. For more information visit www.arcady.ca.