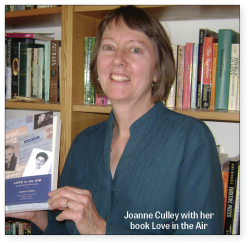 Often, this December column focuses on Christmas themes because as a rule the bands that we hear from are presenting seasonal concerts featuring various forms of Christmas music, from those with a definite sacred theme to Christmas melodies from the popular realm. That being said, we recently attended a Toronto Concert Band concert at the Glenn Gould Studio that was a clear exception to the rule. At their first concert, shortly after they formed a little over a year ago, the band performed very well. The year of practising and maturing together was very evident in this year's concert. Now, with 70 members on their roster and a full instrumentation, they were more ambitious. The most challenging of their offerings was an excellent transcription of four movements from Carmina Burana, that monumental choral work by Carl Orff. As a teaser we were informed that they intend to perform some more movements from Carmina Burana at their next concert, scheduled for Saturday, February 20 at Islington United Church. We hope to be there.
(Speaking of challenges, I came upon a very unusual transcription of choral music for all-brass band recently of the Pie Jesu movement from the great requiem of Gabriel Fauré. Unlike most transcriptions of choral music, this was for a solo instrument, the E-flat soprano cornet. The recently formed York Brass Ensemble will present it with an E-flat tuba instead.)
Musicians and war. Another event that diverted my attention away from the upcoming seasonal musical tide came in the form of an offer to join and play with the local New Horizons Band in a performance at a local Salvation Army facility. With the title "A Night to Remember," it was similar to a performance given by this band last year. Readings from letters during WWII and other material from the time were interspersed with appropriate musical selections to convey some of the many feelings of those so seriously affected by such conflicts. The letters from the soldier were all from One Family's War: The Wartime Letters of Clarence Bourassa, 1940-1944, a collection of letters written by Private Clarence O. Bourassa, of the South Saskatchewan Regiment, to his wife, Hazel.
Interestingly, in a couple of his letters he mentions that he has been able to play, on a few occasions, with Salvation Army bands somewhere in France. Those mentions of Private Bourassa seeking out opportunities to play music, while so close to the battlefield, led me to wonder about the whole topic of musicians at war. How often did they hear music by military entertainment groups, local musicians, or even get to play in groups somewhere?
In this context an interesting document has come my way – Toronto author Joanne Culley's recent book, Love in the Air: Second World War Letters. This book includes historical background, photos and dramatized scenes inspired by 600 letters exchanged by her parents during the Second World War. Her father, Harry, served overseas as a musician, playing clarinet and saxophone in Royal Canadian Air Force dance and concert bands. Prior to going overseas, Harry was playing at a YMCA Victory Drive dance in Ottawa where he met Helen, who was a volunteer hostess. They dated for close to a year and became engaged just before he was sent to England. Joanne discovered that the letters were not just declarations of love, but a detailed description of what was happening on both sides of the Atlantic.
Harry Culley endured bombings in London, the overall scarcity of food, and the exhaustion of travelling by trains, buses and army trucks with irregular schedules, to perform in concerts, parades and dances. However, he and the other band members knew that their music was keeping up the morale of soldiers and civilians alike. Unlike the book about Private Bourassa which only contains the letters which he wrote home, this volume contains the rarely seen both sides of a correspondence. Harry carried Helen's letters all around during his travels, even though his band mates kept bugging him to toss them. He said that he couldn't, when all of their love was wrapped up in those words. For more information on this book, go to joanneculley.com.
Personally, when I enlisted in the navy, I left my trombone behind and didn't have any opportunity to play until after I was released. Shortly after the war I did go to sea in some large ships which had bands aboard. One of these, HMS Sheffield, had a very fine Royal Marine band aboard. When we were called to action stations all band members became members of gun crews. They did not sit idly by.
Three stories: On the topic of musicians in war time, three very different stories come to mind. The first is that of the famous guitarist Django Reinhardt. He was a gypsy of Belgian birth, and under Hitler's orders gypsies were destined to be sent to the Nazi death camps. However, when the Nazis occupied France, off-duty officers went to places where Reinhardt performed. They were so impressed with his music that they managed to see that he was spared. After the war he was still a star in the Quintet of the Hot Club of France.
Another man with a strange wartime connection was famous composer and playwright Noël Coward. It wasn't until many years after the war, and only with the permission of the highest authorities, that he revealed that he had been a spy working for the famous spy master Sir William Stephenson who was code-named Intrepid.
Among other activities, it has been reported that, at times, he played piano in cocktail bars in neutral countries where he was in a position to eavesdrop on conversations of German officers. Author Stephen Koch's recent book The Playboy Was a Spy describes some of Coward's wartime activities.
The third story is that of Stephen H. Michell, a former trombone player with the Royal Regiment of Canada. He went overseas, not as a musician, but as a regular member of the regiment. At the Dieppe raid in 1942 the Royal Regiment landed on the beach at Puys. Of the 554 members of the regiment on that raid only 65 made it back to England. Michell was one of the 264 who were taken prisoner. The rest were killed. I knew that Michell had written the march, Men of Dieppe, but wasn't sure of the details of how and when it was composed. During the intermission at the recent concert by the Toronto Concert Band, I was speaking with Bill Mighton, a former conductor of the Royal Regiment Band who happened to be sitting across from me in the audience. He told me that, during his three years as a prisoner, Michell worked over some themes that kept coming back in his head. When released he had with him a few notes of these melodies. On his return to Canada he took those melodies and from them composed Men of Dieppe, a very fine march worthy of inclusion in any band's repertoire.
Gord Evans.It with deep sadness that I have to report on the passing of Gord Evans, one of the finest, most tasteful saxophone players I have ever known. He passed at the age of 96, after spending some years in the Veterans Wing of Sunnybrook Hospital. When I learned of this, I immediately felt that I had to play a CD with Gord playing the solo on Sammy Nestico's Lonely Street. It brought back memories of the years when I had the privilege of playing in a big band where Gord was the lead alto sax player.
Concerts coming: All that being said, there are holiday performances that we have learned of:
Dec 2: The Plumbing Factory Brass Band presents the "Semiannual Convention of the Plumbers Union and Its Delegations" as reported in last month's issue.
Dec 3 and Jan 7: The Encore Symphonic Concert Band presents "In Concert: Classics and Jazz" with John Edward Liddle, conductor.
Dec 6: Pickering Community Band's "Christmas Concert" with guests Alejandra Ballon, vocals; and Ron Korb, world flutes.
Dec 7: Resa's Pieces "Annual Holiday Concert" includes their strings, concert band and singers.
Dec 13: The Wychwood Clarinet Choir presents "Clarinet Bells Ring," a lively afternoon of festive tunes featuring Victor Herbert's March of the Toys, Leroy Anderson's Christmas Festival, and Sleigh Ride. This last number should never be performed without the well-known horse whinny, which will be done on a clarinet. There will also be a preview movement of Gustav Holst's St. Paul's Suite arranged by Roy Greaves. Artistic director and clarinet soloist is Michele Jacot.
Jack MacQuarrie plays several brass instruments and has performed in many community ensembles. He can be contacted at bandstand@thewholenote.com.