Agnès in George Benjamin's Written on Skin, and soon to be Isabel in another world premiere by the same composer, Lessons in Love and Violence. Title character in Toshio Hosokawa's Matsukaze. Ophelia in both Brett Dean's Hamlet and in Hans Abrahamsen's song cycle let me tell you. Vermeer's model in Louis Andriessen's Writing to Vermeer. The She character in Pascal Dusapin's Passion. Title character in Gerald Barry's Alice's Adventures under Ground. Mélisande in the Katie Mitchell-directed paradigm-shifting production of Pelléas et Mélisande. Berg's Lulu in productions by Christoph Marthaler and Krzysztof Warlikowski. Voice of Salvatore Sciarrino's cycle La nuova Euridice secondo Rilke per soprano e orchestra.
This is just a tiny selection of the world premieres and roles brought to life by Canadian soprano of global renown, contemporary music advocate and now also conductor, Barbara Hannigan. She returns to Toronto on November 10 for a Koerner Hall recital programmed around the Second Viennese School and the preceding generation of composers. Dutch pianist, composer and conductor Reinbert de Leeuw will be at the piano. De Leeuw has been music director and conductor of the Schönberg Ensemble since its founding in the mid-1970s. The ensemble, now known as Asko|Schönberg, continues to prioritize new music and perform the works of the 20th and 21st centuries exclusively.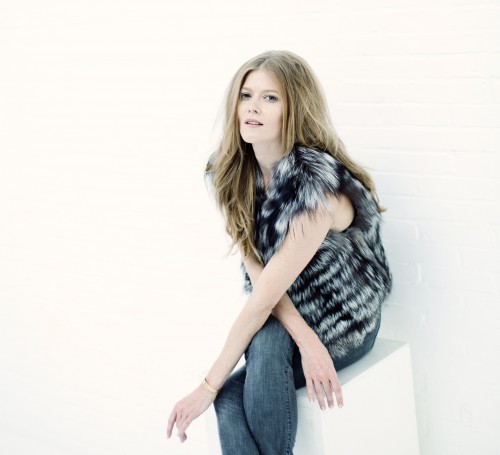 Hannigan is based in Paris, where she lives with her partner, actor and filmmaker Mathieu Amalric. I asked her a few questions via email about the forthcoming Toronto recital and its program consisting of songs by Schoenberg, Webern, Berg, Zemlinsky, Alma Mahler and Hugo Wolf.
WN: Schoenberg's Four Lieder, Op.2 and Webern's Five Lieder have poet Richard Dehmel in common. Does this also make Schoenberg and Webern musical siblings? (They sound like it to me, I could be wrong.) Both atonal and Sprechgesang, poetry-driven, rather than songs as we know them from the Romantic and post-Romantic eras?
BH: Dehmel… well, he wrote a very important book in the 1890s called Weib und Welt, for which he was put on trial for obscenity. I mean, we read those poems now and we don't feel that at all, but in the time, just to try and express sensual feelings, and from the imagined woman's perspective… WOW! He was using imagery like… reflections in water, a beckoning hand from a window, a kiss outside marriage, a woman pregnant from a man she did not know or love… it was shocking. Dehmel was a huge influence for Schoenberg's early vocal works (his writing was the reason we have Schoenberg's Verklärte Nacht) and Berg, Webern and many others. So…is the music related because of Dehmel? Not necessarily. There are images, reflections, a fluidity of the music which was a musical development and style at the time. If it hadn't been Dehmel it would have been Stefan Georg, who was a later influence for Schoenberg. The tonalities are not yet what I think of as atonal…that came a little bit later. Certainly the Schoenberg Op.2 are closer to Strauss than anything (but better than Strauss!). Webern's five Dehmel songs are absolutely atonal. They avoid harmonic centre, though their endings always seem to confirm some kind of tonal centre which was elusive for the entire song.
How does the singer make them dramatic, as something unfolding before the audience? We rarely get to hear songs like this in recital, and the Romantic and post-Romantic songs have spoiled us in terms of drama, contrasts, things happening, and big, legible emotions.
I don't need to make them dramatic. They already are dramatic. I just have to sing them, rather than interpret. I find the idea of "interpretation" very foreign. The emotions are deep, pure, full of instinct and that very Viennese idea of Sehnsucht… longing. It's all there. I just need to get inside it. And with a pianist such as Reinbert de Leeuw…a huge mentor to me for over 20 years…this is a kind of musical heaven for me. An earthly heaven.
Berg's Seven Early Songs come across as more varied. The texts are from different poets – but the songs differ musically too, for example the intense, soaring Die Nachtigall vs. the playful Im Zimmer. How do you approach this cycle? Berg is very much "your" composer, if I can put it that way – you've sung Lulu of course and your new CD is planned around the character of Lulu.
The Berg are more accessible I suppose. We have to remember that in this late-Romantic period, the song was still the centre of a composer's expression. Every composer began with writing songs. They developed their harmonic style through the very intimate union of piano, voice and text. And from that, they expanded to larger works. Nowadays things are very different...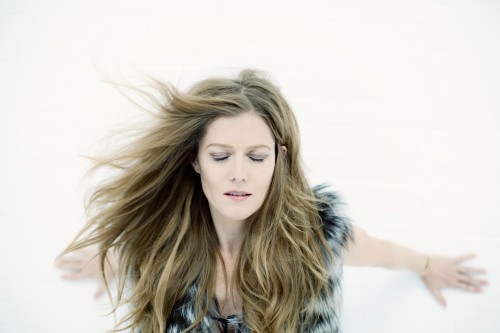 Intriguing that there's Alma, but not Gustav Mahler on the program. We rarely get to hear her in recital. How would you describe her songs? (I thought Laue Sommernacht probably the most melodic song on the entire program?)
The Alma Mahler songs we chose were in part written when she was a student (and love interest) of Zemlinsky. And the songs we present of Zemlinsky were, by the way, written when he was teaching her. They seemed to be in love, before she met Mahler. Honestly, her songs are good but they are not great. They are the weakest on the recital program but we included them because she was such an important figure at that time. A muse, later a patron. She was the lover of Kokoschka and inspired his work, also Klimt, also the writing of Werfel; and the early death of her daughter Manon (with Gropius) inspired Berg's violin concerto. She was a very, very important figure in the musical world of the early 20th century. These four songs show her potential but she did not develop it. Mahler told her before they married that she had to stop composing. So she only achieved a certain niveau in her work and then she stopped, and became Mahler's wife. Laue Sommernacht … is it the most melodic? I don't think so. Die Nachtigall of Berg is more soaring, I'd say. Or Irmelin Rose, the strophic fairytale song of Zemlinsky. And really, what does melodic mean? Something with a tune? I don't know. I think melodic means something different to everyone.
The concert ends with Wolf's extraordinary, almost operatic Kennst du das Land. How does a singer conserve the energy, physical and dramatic, up to that point and then deliver that Mignon mini-opera at the end?
I don't know how other people do it but for me, there is a degree of strategy in the pacing of the recital and then… I count on adrenaline to get me through the final four songs of Hugo Wolf. I love them so much, I love Mignon and her need for secrecy. I just slip into her skin and she carries me through the music; her need to try to reveal herself, without explaining herself, is so powerful that the songs just… pour out. This recital program was devised by Reinbert de Leeuw. As I wrote earlier, my mentor. He is the guide and inspiration for me through this musical journey. And he carries me through it… every rehearsal reminding and insisting that I attempt the most delicate adherence to the composer's wishes. Always searching for the real pianissimi that the composers demand, rather than the verismo of the earlier part of the 19th century. This world is one of reflection, of suggestion, of intimacy without explanation. And I am so thrilled to bring this program, with Reinbert, to Toronto.
Lydia Perović is an arts journalist in Toronto. Send her your art-of-song news to artofsong@thewholenote.com.