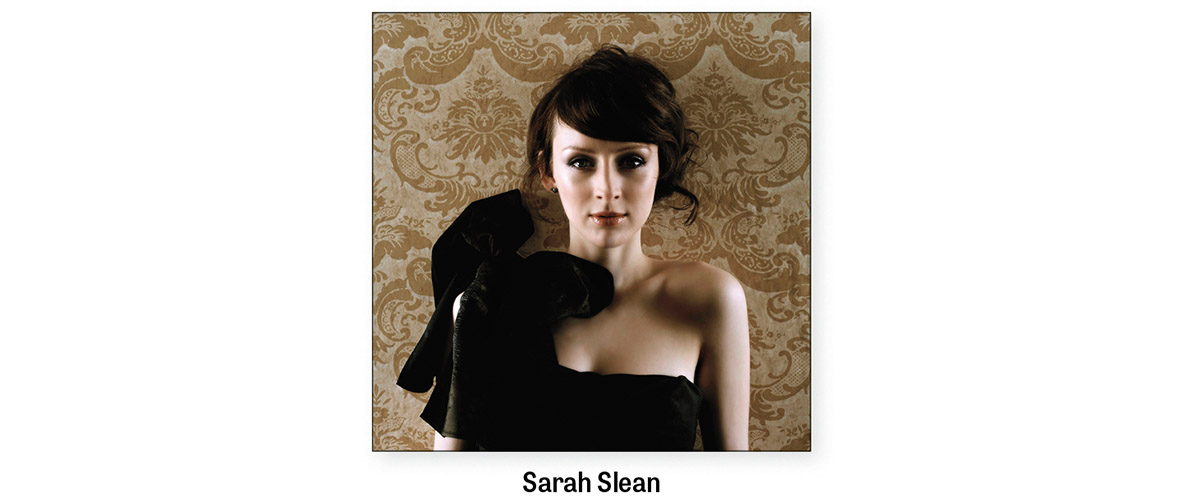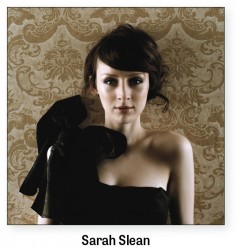 Much of Brahms stays well apart from pop culture, but one piece is a colossal exception: the third movement of his Third Symphony has had a prolific afterlife no other piece by any Romantic composer can match. Serge Gainsbourg uses the melody for the song Baby Alone in Babylone written for Jane Birkin, and Carlos Santana lifts it for Love of My Life. John Cleese as Basil Fawlty plays it loudly to irritate his wife Sybil in Fawlty Towers ("Brahms' Third Racket"). In the 1961 romantic drama Goodbye Again, based on Françoise Sagan's novel Aimez-vous Brahms?, it appears in the score alongside other Brahms and reappears as a jazz song Say No More, It's Goodbye sung by Diahann Carroll. Both the film and the novel are about an obstacle-ridden love affair between an older woman and a younger man, perhaps a nod to Brahms' own love life (Clara Schumann was 13 years his senior).
Few have dared tackle the Brahms lieder in pop and singer-songwriter register. The only one who did it in Canada in recent years is pianist and composer Lewis Furey. The Lewis Furey Brahms Lieder project is the result of years of translating, adapting, transposing and arranging lieder, a selection of which he performed last year in concert in Montreal. The only one that made YouTube, Forget You, after Nicht mehr zu dir zu gehen, is an intriguing piece of musical (re-)creation, but it's probably too complex to be anywhere in the vicinity of pop.
For readers quick off the mark this month, Art of Time Ensemble's March 31/April 1 "Johannes Brahms: Portrait of a Musical Genius" program bodes well on this score. The always innovative ensemble under artistic director Andrew Burashko may yet turn Brahms into a contemporary pop star, since all the elements seem to be there: an actual pop singer – Sarah Slean – lending her distinct and recognizable voice; Burashko at the piano; and four Brahms' lieder adapted in English and arranged, fingers crossed, to keep the intricacy of Brahms' originals while also achieving the easy communicability and immediacy of pop songs. Benjamin Bowman (violin), Jethro Marks (viola) and Rachel Mercer (cello) make up the rest of the performing ensemble. Piano Quartet No.1 Op.25, Violin Sonata No 2 in A Major Op.100 and a selection of piano Intermezzi are also on this all-Brahms program. Will the strings be employed for the lieder too? It remains to be seen.
Slean will sing four reinvented Brahms songs for the occasion. Sommerabend (Summer Evening) Op.85 No.1, to the poem by Heinrich Heine, tells of a quiet walk through the woods and meadows that ends with a secretive glimpse of a wood fairy bathing under the moonlight. Bei dir sind meine Gedanken (My Thoughts Are with You) Op.95 No.2, poem by Friedrich Halm, is a tad more lively: the piano flutters as do the excited and confused thoughts around the beloved, unwilling to leave her side, even if it means their wings will be burned "in the flame of your eyes." Feldeinsamkeit (Solitude in the Fields) Op.86 No.2, poem by Hermann Allmers, sounds least amenable to pop treatment, but I hope to be proven wrong. It's a resigned, deceptively brightly coloured, slow-paced meditation on mortality—through a description of nature, of course; a frequent Romantic device. Finally, Wie Melodien zieht es (Like Melodies It Passes) Op.105 No.1, to the poem by Klaus Groth, is a witty yet still melancholy take on writing poetry and putting the elusive to words. Among the many recorded versions of the song, the ohne Worte arrangement for cello and piano by Mischa Maisky and Pavel Gililov is probably the most unusual one around.
These are the four challenges then. Art of Time, Slean and Burashko will take them on at Harbourfront Centre Theatre March 31 and April 1 at 8pm.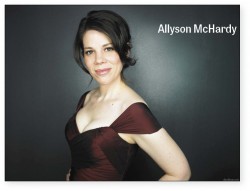 Mezzos: There's more Brahms of the traditional kind coming up later in April and early May. Torontonians will be able to hear two mezzos in the same Brahms piece, Two Songs for Alto, Viola and Piano on different occasions: Allyson McHardy with the Montrose Trio (April 28 at Koerner Hall) and Maria Soulis with Canadian Sinfonietta (May 6 at Heliconian Hall). Brahms wrote the two songs published as Zwei Gesange Op.91 for two of his friends, mezzo Amalie Schneeweiss and her husband, violinist Joseph Joachim. Gestillte Sehnsucht (Longing at Rest) is a sort of a secular lullaby for grownups, to words by poet Friedrich Rückert, full of rustling tree leaves and restless desires quieting down. Geistliches Wiegenlied or Cradle Song of the Virgin (Emanuel Geibel, translating Lope de Vega) borrows from Christian folklore. It opens and closes with a musical citation from a carol, it's the palms of Bethlehem that swish, and it is Mary who rocks her child and hints at what is to come for him. Good things didn't befall the real couple in the composing story either: they divorced in acrimony, after Joachim unjustifiably accused Schneeweiss of an affair with an acquaintance. Brahms took her side, and Joachim severed ties with both.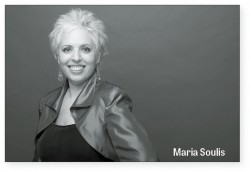 In Two Songs, there is a lot of room for the mezzo to show off her spectrum of inflections and her subtle mastery over text (of which there's a considerable amount) while steering clear of the pitfalls of the saccharine that come with Wiegenlied. The Canadian Sinfonietta concert with Soulis will feature two other vocal pieces, Jake Heggie's Some Times of Day for mezzo and piano trio and a selection of Mikis Theodorakis' Greek songs.
Agostino Steffani: Chiefly thanks to Cecilia Bartoli's tireless work in favour of his revival – Donna Leon's mystery The Jewels of Paradise might have played a part in his popularization – Agostino Steffani (1654-1728) is gaining a foothold in the operatic repertoire. On April 28, at Heliconian Hall, as part of their new chamber series Close Encounters, Tafelmusik will make the case for his return to the concert repertoire too.
Diplomat and bishop as well as a composer, Steffani left behind a great many vocal pieces and operas, but only six secular cantatas, considerably fewer than Vivaldi or Scarlatti. Hai finito di lusingarmi (lyricist anonymous) is written for high voice, two oboes and continuo. Italian secular cantatas of the era are structured into aria and recitative components, and Hai finito unfolds in the A R A R A scheme. Arcadian characters recur in cantatas – Fileno, Tirsi, Dorilla, Elvira – with verse metered at 11 or 7 syllables, the dominant metres of Italian poetry since Petrarch. The lines in arias tend to rhyme in some form, but in what form and how consistently is up to the poet (there are rime baciate, alternate, intrecciate and incatenate – words for the types of rhymes themselves sound like poetry). Digging deep into the cantata as a poetic and musical form can lead to some fascinating places. The chapter on the cantata genre in Michael Talbot's The Chamber Cantatas of Antonio Vivaldi is an excellent general introduction to the form.
You will never again lure me, Steffani's title in English, is a monologue by a certain Clorindo addressed to Filli by the end of which, alas, he is lured by Filli again. Antonio Lotti's aria,Vieni pur ferisci impiago (Come then wound again) will also be performed in Close Encounters. It is from his cantata Ti sento, o Dio bendato (I Feel Thee, Oh Blind God), and belongs in the same general category of wrestling with Cupid. Its structure is A R A A and the oboe returns as the melody instrument atop the continuo.
Amid some instrumental Zelenka, Telemann and Fasch, the sampling of cantatas concludes somewhat incongruously with a highly religious aria Ich hab mich ihm ergeben (I have given myself over to Him) from Bach's Cantata 97 In allen meinen Taten. Musically, however, it's a playful number with woodwinds dialoguing and stealing the show.
Said woodwinds will be manned by John Abberger and Marco Cera (oboes) and Dominic Teresi (bassoon). Charlotte Nediger will be continuo-ing from the harpsichord. Soprano Ellen McAteer sings the three cantatas.
Fête: Toronto vocal ensemble Collectìf, co-founded by COC Ensemble Studio soprano Danika Lorèn, presents staged vignettes of art songs based on Verlaine's poetry cycle, Fêtes galantes (various composers) and Reynaldo Hahn's Douze Rondelles. Danika Lorèn, Whitney O'Hearn, Jennifer Krabbe, Tom King, Adam Harris and Matthew Dalen perform in the Richard Bradshaw Auditorium on April 18 at noon.
Countertenor Philippe Jaroussky returns to the Koerner Hall in a program of Handel arias from operas Flavio, Siroe, Imeneo, Radamisto and Tolomeo with Les Violons du Roy conducted by the ensemble's associate conductor Mathieu Lussier. Also on the April program: Fux and Graun.
Lydia Perović is an arts journalist in Toronto. Send her your art-of-song news to artofsong@thewholenote.com.