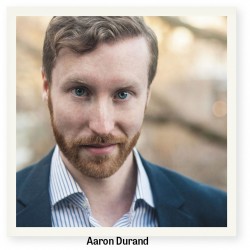 Many years ago, in the mid-90s, I sang in the Toronto Classical Singers. When an orchestra was needed, the choir as often as not engaged a newly formed group, the Talisker Players Chamber Music Orchestra, to accompany us. Talisker was set up under the leadership of the violist Mary McGeer and violinist Valerie Sylvester to provide amateur choirs with needed instrumental accompaniment. Within ten years, the Players were accompanying between 20 and 30 choirs a year and they maintain an active schedule to this day, with McGeer still active in the ensemble. Important as the orchestra is on the choral scene, within five years of its founding, the Talisker Players Chamber Ensemble had also come into being, and it is for the latter that the group is now best known, particularly for their ongoing series of chamber concerts (four or five a year) at Trinity-St. Paul's Centre, which almost always offer carefully curated thematic explorations of the relationship between poetry/spoken word and a widely eclectic and challenging range of music.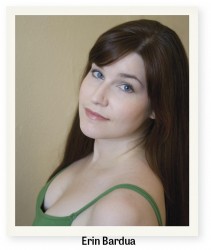 Their concert on January 29 is their second for this season and is a bit of a departure from the norm, in that the words and music are not separate. Titled "'S Wonderful," it presents the music of George and Ira Gershwin, who gave us some of the most memorable songs of the 20th century. The soloists are Erin Bardua, soprano, and Aaron Durand, baritone.
The Talisker Players' two remaining concerts this season are "Land of the Silver Birch" and "A Mixture of Madness." Both are more reflective of the Players' trademark style.
"Land of the Silver Birch" on March 28 and 29 is an exploration of folk song reflective of British and French settlement in Canada over time, with music ranging from Ludwig von Beethoven's Scottish Folk Songs to Four Canadian Folk Songs for flute, viola, cello and piano, a new work by Alexander Rapoport. Whitney O'Hearn, soprano, and John Allison, baritone, will be the soloists, and John Fraser is the reader.
"A Mixture of Madness" on May 16 and 17 is trademark Talisker. Featuring rising soprano Ilana Zarankin, and Bruce Kelly, baritone, as soloists, and with Andrew Moodie as actor/reader, it promises to be an erudite and yet entertaining romp from Aristotle to Peter Maxwell Davies' Eight Songs for a Mad King, by way of Purcell, Vaughan Williams and (a new commission) Alice Ping Yee Ho's The Madness of Queen Charlotte (for flute, violin cello and piano).
Looking back (and looking forward): The Canadian Opera Company has announced the winners in its annual vocal competition. Top prize went to the mezzo Simone McIntosh, while Samuel Chan and Gregory Schellenberg (both baritones) received the second and third prizes respectively. The audience prize went to the soprano Myriam Leblanc (and that marks the first occasion, as far as I can recall, that the first prize awarded by the jury and the audience prize did not coincide). Winning a prize does not automatically guarantee entrance to the COC Ensemble Studio but most prizewinners are offered a place there and I look forward to hearing them in opera or in concert.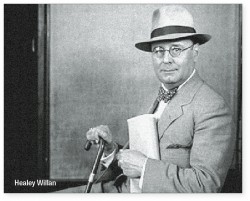 Anyone who has ever sung in a Canadian church choir will be familiar with Healey Willan's anthems, but the November 18 concert presented by the Canadian Art Song Project presented us with a much less familiar part of his compositions. Willan composed over 100 art songs, most of them now out of print. They were beautifully sung by Martha Guth, soprano, Allyson McHardy, mezzo, and Peter Barrett, baritone. A particular pleasure was to hear Guth sing O Littlest Hands, a song composed in 1920 for Willan's baby daughter Mary. Mary, now Mary Mason and in her mid-90s, was in the audience and the concert provided the first occasion for her to hear the song. The Canadian Art Song Project intends to make a new volume of Willan's art songs available. Will there eventually also be a CD? I certainly hope so. I recommend the Project's next concert: on May 17 you will be able to hear Dawn Always Begins in the Bones, a newly commissioned work by Ana Sokolović.
Canadian Opera Company Free Vocal Concerts:
Dec 1: Chelsea Rus, soprano, the winner of the Schulich School of Music's Wirth Vocal Prize, performs.
Jan 5: Marion Newman, mezzo, sings in Echo/Sap'a by Dustin Peters among other works.
Jan 24: Goran Jurić, bass, sings works by Tchaikovsky and Sviridov.
Jan 26: Jacqueline Woodley, soprano, sings Baroque music with members of the COC Orchestra Academy.
Jan 31: Philip Addis, baritone, and Emily Hamper, piano, perform works by Ross, Ravel and others.
Feb 2: The soprano Elizabeth Polese sings Debussy and Stravinsky.
U of T Faculty of Music Free Concerts:
Jan 19: Colin Ainsworth, tenor, and William Aide, piano, perform works by Duparc, Schumann and Liszt.
Jan 25: Singers from the faculty of music will perform as part of the Singer and the Songs Series.
QUICK PICKS
Dec 1: Music Toronto presents a recital by Suzie LeBlanc, soprano, and Robert Kortgaard, piano, with recently commissioned settings of poems by Elizabeth Bishop. The program, at the St. Lawrence Centre, will also include works by Schumann and Villa Lobos.
Dec 2: Toronto Early Music Centre presents Emily Klassen, soprano, and Meagan Zantingh, mezzo, in "Stella di Natale: A Journey from Advent to Christmas," in a concert featuring a cantata by Scarlatti and other works, at St. David's Anglican Church.
Dec 3: Kelsey Taylor, soprano, and Eugenia Dermentzis, mezzo, will be the soloists in an Oakham House Choir Society concert. The main works to be performed are Vivaldi's Gloria and Mendelssohn's Christmas cantata From Heaven on High, at Calvin Presbyterian Church.
Dec 10: Soulpepper presents "What the World Needs Now (Songs of Love and Hate)," a musical journey through the Mad Men era. The singers are Wendy Lands and Jim Gillard, at theYoung Centre for the Performing Arts.
Dec 11: OriginL Concert Series presents Brenda Enns and Susan Suchard, sopranos, and Hubert Razack, countertenor, in "Celebrate Life!" at Lawrence Park Community Church.
Dec 11: The Aga Khan Museum presents Maryem Tollar in "Arabica Coffee House Concert" featuring traditional songs from Syria's Arabic classical and popular repertoire.
Dec 12: Andrea Ludwig, alto, and Bud Roach, tenor, will sing in "O Tannenbaum: The Tree of Life," presented by the Toronto Masque Theatre at The Atrium at 21 Shaftsbury Avenue.
Dec 13 to Dec. 23: Coal Mine Theatre presents Louise Pitre singing in A Coal Mine Christmas which includes Dylan Thomas' story A Child's Christmas in Wales read by Kenneth Welsh.
Dec 31: Attila Glatz Concert Productions and Roy Thomson Hall present "Bravissimo! Opera's Greatest Hits." The soloists are Donata D'Annunzio Lombardi, soprano, Diletta Rizzo Marin, mezzo, Leonardo Caimi, tenor, and Lucio Gallo, baritone (Roy Thomson Hall).
Dec 31: Free Times Cafe presents Sue and Dwight, Michelle Rumball and Tony Laviola in a concert celebrating the folk songs of Pete Seeger, Joan Baez, Peter, Paul and Mary, and Woody Guthrie.
Jan 19 to 22: The baritone Peter Harvey will perform with Tafelmusik, at Trinity-St. Paul's Centre, in a concert of German Baroque music that will include the lament Wie bist du denn, o Gott? by Johann Christoph Bach and the cantata Ich habe genug by J. S. Bach. Jan 21: Harvey will give a free masterclass beginning at 1pm in the same location.
Jan 20: John Greer will give a free vocal masterclass at York University's Tribute Communities Recital Hall.
Jan 20: Lorna McDonald, soprano, will sing songs from New France at the Alliance Française, as well as selections from the opera The Bells of Baddeck (libretto by Macdonald, music by Dean Burry). Jan 29: Alliance Française presents Judith Cohen leading a concert of medieval songs of courtly love, with Michael Franklin, Andrea Gerhardt and others.
Feb 1 and 2: Karina Gauvin, soprano, and Russell Braun, baritone, are the soloists with the Toronto Symphony Orchestra in Fauré's Requiem by and Detlev Glnert's orchestration of Brahms' Four Serious Songs by Brahms.
Hans de Groot is a concertgoer and active listener who also sings and plays the recorder. He can be contacted at artofsong@the wholenote.com.