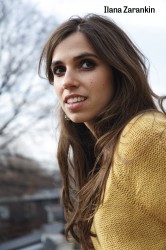 Off Centre Music Salon is celebrating its 20th anniversary this year. To mark the occasion a special concert will be given on June 7 at Glenn Gould Studio. It features a great array of Canadian singers (many of whom performed with Off Centre Music Salon early in their careers): sopranos Isabel Bayrakdarian, Joni Henson, Nathalie Paulin, Monica Whicher, Lucia Cesaroni and Ilana Zarankin; mezzos Krisztina Szabó, Norine Burgess, Lauren Segal and Emilia Boteva; tenor Jeffrey Hill; baritones Russell Braun and James Westman; and bass-baritone Olivier Laquerre. Pianist-composer Jimmy Roberts will also take part.
In the beginning Off Centre Music Salon presented recitals but the directors, Boris Zarankin and Inna Perkis, soon realized that there were many musical organizations that offered recitals and that they would only be duplicating the kind of thing that was already available. Instead they hit on the notion of performing each program as a salon in the tradition of 17th-century France or early 20th-century Vienna. They were concerned that each concert should have a storyline and should include the spoken word as well as music, a practice that has now been adopted by other organizations, notably the Talisker Players. They programmed an annual Schubertiad, even before the Aldeburgh Connection followed suit. They like to present their programs as if they are improvised, although in reality everything is carefully prepared.
This season included a new venture, two concerts characterized as "dérangé," programs that can be seen as "out of line," and in which the music is at the intersection of Canadian contemporary, classical, jazz and folk music. The curators of the series are their daughter, soprano Ilana Zarankin, and drummer Nico Dann.
Their 2015-16 season will see a change of venue from Glenn Gould Studio to Trinity-St. Paul's Centre, a good move, I think, since the ambience of GGS always worked against the notion of the salon that the organizers tried to create. Dates, artists and contents have already been set. The season begins on September 27 with "Russia Adrift," a program which will focus on Russian composers who spent much of their lives in exile; the second concert on November 1, "The Geometry of Love," will deal with the tangled relationship of composers and writers such as Beethoven, Strauss, Mahler, Rilke and Nietzsche; the musical life of Paris and Berlin in the 1920s (Les Six, the jazz music of Hindemith) will be explored on February 21; the season will end with the annual Schubertiad in which tenor Jeffrey Hill will perform Die Schöne Müllerin on April 10.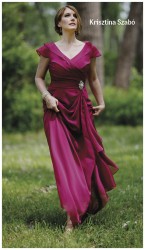 Against the Grain Theatre: Anyone who saw the magnificent double bill of Janácek's Diary of One who Disappeared and Kurtág's Kafka Fragments two years ago will be interested in their concerts on June 2, 3, 4 and 5 at Neubacher Shor Contemporary, in which mezzo Krisztina Szabó will sing Olivier Messiaen's Harawi and bass-baritone Stephen Hegedus will perform Schubert's Die Schöne Müllerin. The musical director and pianist is Christopher ("Topher") Mokrzewski and the stage director Joel Ivany. There will be a free preview of selections from both works in the Richard Bradshaw Auditorium at the Four Seasons Centre on May 21.
Also at the Richard Bradshaw Amphitheatre (and free):On May 5 baritone Joshua Hopkins (who is currently singing Figaro in Rossini's The Barber of Seville for the Canadian Opera Company) will sing lieder by Schubert and Schumann; on May 19 Ekaterina Gubanova, mezzo (Judith in the COC's revival of Bartok's Bluebeard's Castle), and Rachel Andrist, piano, will perform the Songs and Dances of Death by Mussorgsky; and on May 20there will be a farewell concert by the graduating artists of the COC Ensemble Studio.
New Music Concerts: On May 17 NMC will present "Michel Gonneville and the Belgian Connection" with works by Gonneville and Henri Pousseur. The soprano is Ethel Guéret and the conductor Robert Aitken, at Trinity-St. Paul's Centre.
Recitals at Rosedale: Lucia Cesaroni, soprano, Emily D'Angelo. mezzo, and Anthony Cleverton, baritone, are the soloists in the final concert this season. The pianist is Rachel Andrist. The program includes selections fromSchumann's Lieder und Gesänge aus Wilhelm Meister, Opus 98a, as well as works by Schubert, Duparc and Berlioz and also traditional folk songs from the British Isles, at Rosedale Presbyterian Church May 3.
Pax Christi: Also on May 3 Pax Christi Chorale will present the North American premiere of Hubert Parry's oratorio Judith (written in 1888). The soloists are Shannon Mercer, soprano, Jillian Yemen, mezzo, David Menzies, tenor, and Michael York, baritone. The conductor is Stephanie Martin; at Koerner Hall.
Toronto Masque Theatre: Two years ago the Toronto Masque Theatre presented The Lesson of Da Ji, a new work by Alice Ping Yee Ho, with a libretto by Marjorie Chan. On May 31 the company will perform a concert version of the work. Marion Newman, mezzo, is Da Jin and other parts will be sung by Derek Kwan, tenor, Vania Chan and Charlotte Corwin, soprano, Ben Covey, baritone, Alexander Dobson, bass-baritone and William Lau, who specializes in female roles in Peking Opera. Larry Beckwith conducts; at The Music Gallery.
Other Events: Two singer-songwriters will perform in Koerner Hall: Natalie Merchant sings original works on May 1 and 2; Buffy Sainte-Marie will sing on May 7.
On May 3 Natalya Matyusheva, soprano, and Justin Stolz, tenor, will be the soloists with the Vesnivka Choir and the Toronto Ukrainian Male Chamber Choir in a program of folk songs celebrating rebirth, romance and love at Humber Valley United Church, Etobicoke.
On May 5 the mezzo Marina Yakhontova will sing "Forgotten and Famous Art Songs" from Eastern Europe and America at Windermere United Church. The proceeds will be used to assist injured and displaced persons in the Ukraine.
There will be a free noontime recital at St. Andrew's Church on May 8. The singer is the baritone Gianmarco Segato.
Stephanie Diciantis, soprano, will sing Richard Strauss' Four Last Songs as well as works by Barber and Rachmaninoff on May 10 at Gallery 345. At the same location, on May 27, themezzo Ali Garrison will present a program titled "New Songs from the Heart of Now: Making Songs for Our Time."
On May 12 the Talisker Players will present "Heroes, Gods and Mortals," a selection of adaptations of Greek myths in poetry, prose and song. The musical components consist of works by Pergolesi, Hovhaness, Plant, Turina and Weill as well as the premiere of a commissioned work by Monica Pearce (the Leda Songs, based on texts by Rilke, HD and D. H. Lawrence). The singers are Carla Huhtanen, soprano, and Andrea Ludwig, mezzo, at Trinity-St. Paul's Centre.
On May 13 Anna Bateman, soprano, Benoit Boutet, tenor, and Jeffrey Carl, baritone, are the soloists in a performance of Carl Orff's Carmina Burana by the Toronto Choral Society at Eastminster United Church.
As part of Jewish Music Week Tibor and Kati Kovari, cantors, will perform "Afternoon Tunes: Celebrating Israel in Song" at Miles Nadal JCC, May 14; free.
To mark the 70th anniversary of the end of the Second World War the Shevchenko Musical Ensemble will sing "Songs of War and Peace" with Adèle Kozak, soprano, and Hassan Anami, tenor at St. Michael's College School May 17.
In the May 21 performance of Verdi's Requiem by the Toronto Symphony Orchestra (repeated on May 22 and 23)the soloists are Amber Wagner, soprano, Jamie Barton, mezzo, Frank Lopardo, tenor, and Eric Owens, bass. Sir Andrew Davis conducts at Roy Thomson Hall.
Sonya Harper Nyby, soprano, Laura Schatz, mezzo, Anthony Varahidis, tenor, and Michael Nyby, baritone, will be the soloists in Mozart's Mass in C Minor, K427 at St. Anne's Anglican Church on May 24.
The soprano Erin Cooper Gay will sing Schubert's song Der Tod und das Mädchen; and the Halcyon String Quartet will play Schubert's other "Death and the Maiden," Quartet No.14 in D Minor, as well as Mozart's Quartet No.16 in E flat at Heliconian Hall May 25.
Tapestry Opera presents the premiere of M'dea Undone: book by Marjorie Chan, score by John Harris. The singers are Lauren Segal, mezzo, Peter Barrett, baritone, James McLean, tenor, and Jacqueline Woodley, soprano May 26 at Evergreen Brickworks.
The tenor Charles Davidson will sing works by Schubert, Schumann, Weill and others at Metropolitan United Church May 30.
On May 31 the Toronto Classical Singers will present Haydn's The Creation with Lesley Bouza, soprano, Christopher Mayell, tenor, and Bruce Kelly, baritone, at Christ Church Deer Park.
Gospel songs are performed by Joni Henson, soprano, Valerie Mero-Smith, mezzo, Alan Reid, tenor, and Sung Chung, baritone, June 3 at Humber Valley United Church.
And beyond the GTA: On May 9 there will be a performance of Haydn's The Creation with Ellen McAteer and Chelsea Van Pelt, soprano, Chris Mayell, tenor, and Joel Allison and Tyler Fitzgerald, bass, at George Street United Church, Peterborough.
The Bach Elgar Choir of Hamilton will perform Rossini's Petite Messe Solennelle on May 23. The soloists are Michele Bogdanowicz, mezzo, Zach Finkelstein, tenor, and Giles Tomkins, baritone, at Melrose United Church, Hamilton.
Melissa-Marie Shriner will sing musical theatre, jazz and original compositions at the Vineland United Mennonite Church in Vineland on May 30.
Hans de Groot is a concertgoer and active listener who also sings and plays the recorder. He can be contacted at artofsong@thewholenote.com.