It must be well over 50 years ago (I think I was still an undergraduate) that I heard a recital by the countertenor Alfred Deller. I remember that the reviewer in the student newspaper was rather unkind. He said something like: "It is said that Deller never had any voice lessons and I can well believe it." I liked Deller's performance well enough, even if he never aspired to the kind of virtuosity that we can now admire in singers like Philippe Jaroussky or Max Emanuel Cencic.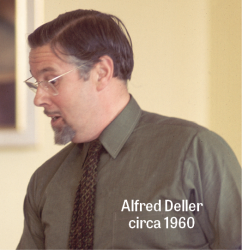 Countertenors were an important part of English music in the time of Purcell and Handel. The tradition was kept alive in the Anglican cathedral choirs, as it was here in Toronto, at St. James Cathedral, St. Simon-the-Apostle and Grace Church on-the-Hill. Deller was an alto at Canterbury Cathedral and his emergence as a soloist was the result of being discovered by the composer Michael Tippett, who conducted Deller in a Purcell concert at Morley College in 1944. Soon there were others, notably John Whitworth and, in the U.S., Russell Oberlin, who founded the New York Pro Musica Antiqua in 1952. A slightly younger singer was Grayston Burgess, who had been the head chorister at Canterbury Cathedral at the time that Deller was singing alto there. Burgess sang in Handel's Semele at Sadlers Wells in 1958; he founded the Purcell Consort of Voices in 1963. Deller's son Mark, who had become a member of the consort in 1962, directed the group after his father's death in 1979.
Interestingly, a number of modern composers have started to write for the countertenor voice, beginning with Constant Lambert in The Rio Grande (1927), in which the alto part was sung by Albert Whitehead. Benjamin Britten wrote for the countertenor voice in A Midsummer Night's Dream (the role of Oberon), in Death in Venice (the voice of Apollo) and in two of the Canticles. More recently, Peter Eötvös, in his opera Three Sisters (1996-97), based on the play by Chekhov, has the roles of all four young women sung by countertenors.
In Canada the pioneers were Theodore Gentry (who died in 2003), Garry Crighton (who died in 2012) and Allan Fast (who died, far too young at 41, in 1995). Gentry sang the alto solo in Handel's Messiah (with the TSO and the Toronto Mendelssohn Choir) and the role of Osric in the North American premiere of Humphrey Searle's Hamlet. He performed the role of the King in R. Murray Schafer's Ra, a part written for him, and also the title role in Schafer's The Black Theatre of Hermes Trismegistus. His career was cut short by a stroke in 1996. Crighton was a founding member of the Toronto Consort and the male sextet The Gents. He was also the alto soloist in St. James Cathedral and sang with The Musicians of Swanne Alley. He taught at the University of Toronto and the Royal Conservatory of Music. He left Toronto in 1983 and was active in musical groups in Belgium and Germany for many years after that. I heard Allan Fast once, a magnificent performance. His singing can be heard on two recordings of Buxtehude with the McGill Chamber Singers and Collegium Musicum and on a recording of Bach's cantata Was Gott tut, das ist wohlgetan, conducted by Joshua Rifkin.
Frank Nakashima had been a student of Crighton in high school. Crighton encouraged him to sing countertenor and he did so at St. Thomas on Huron Street, at St. Mary Magdalene and at St. Simon's. He too was a founding member of the Toronto Consort, where he sang both tenor and countertenor. In recent years he has been a central figure in the organization of the Toronto Early Music Centre. Carl Stryg sang alto at St. Simon's under Derek Holman in the early 80s. He had a relatively brief solo career and is now chiefly known as a maker of shortbread.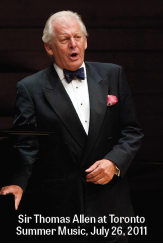 Now there are many Canadian countertenors: Scott Belluz, Gary Boyce, Stratton Bull, Daniel Cabena, Stephen Chen, John Cowling, Richard Cunningham, Peter Mahon, Andrew Pickett, Matthew White, Richard Whittall, Timothy Wong. The best known Canadian countertenor is Daniel Taylor. Taylor studied privately with Allan Fast and later at McGill with the late Jan Simons. We have had a number of recent opportunities to hear him in Toronto and he has a large and impressive discography. In 2001 he founded the Theatre of Early Music. He is now also the head of Historical Performance at the University of Toronto and he directs the Schola Cantorum there, a group that consists partly of professionals and partly of music students. In January both groups sang in performances of Purcell's Dido and Aeneas and in a reconstruction of the Coronation of King George II with music by Gibbons, Purcell, Tallis and Handel. Still to come is a concert of music by Schütz (Musikalische Exequien) and Buxtehude (Jesu meines Lebens Leben). Taylor will also be the alto soloist in the Tafelmusik performances of Handel's oratorio Saul (Koerner Hall, February 21 to 23). The other soloists are: Joanne Lunn and Sherezade Panthaki, sopranos, Rufus Müller, tenor, and Peter Harvey, baritone.
Free Concert Series in the Richard Bradshaw Amphitheatre: there are a number of vocal recitals: Tracy Dahl, soprano, and Liz Upchurch, piano, on February 4; Paul Appleby, tenor, and Anne Larlee, piano, on February 11; Sir Thomas Allen, baritone, and Rachel Andrist, piano, on February 13; artists of the COC Ensemble Studio and the Atelier lyrique de l'Opéra de Montréal on February 20; the Capella Intima and the Toronto Continuo Collective with La Dafne by Gagliano on February 26. These recitals begin at 12 noon and end at 1pm. There will be additional performances of La Dafne on February 22 at the MacNeill Baptist Church, Hamilton, and February 23 at Trinity-St. Paul's Centre.
Other events: Opera in Concert will perform Hippolyte et Aricie by Rameau on February 2 at the Jane Mallett Theatre. The soloists are Meredith Hall, soprano, Allyson McHardy, mezzo, Colin Ainsworth, tenor, and Alain Coulombe, bass.
At the University of Toronto, Faculty of Music, Sir Thomas Allen will give the Geiger-Torel lecture in Walter Hall, February 3 and Tracy Dahl will be giving a masterclass in the Geiger-Torel Room, February 7.
The third concert of the Recitals at Rosedale series will take place at Rosedale Presbyterian Church on February 9 at 2:30. Its title is "Love...Actually" and it will feature Nathalie Paulin, soprano, Lauren Segal, mezzo, Zachary Finkelstein, tenor, and Anthony Cleverton, baritone.
Brenna MacCrimmon will sing new works inspired by Persian and Balkan traditions at Hugh's Room on February 16. The concert will launch a new CD release by the Ladom Ensemble.
Catherine Arcand-Pinette, soprano, and Erika Bailey, alto, will be the soloists in Pergolesi's Stabat Mater at St. John's United Church, Oakville, March 1 and March 2 at Mary Mother of God, also in Oakville.
A Postscript: In 2012 the competition for entry to the COC Ensemble Studio was held in the Richard Bradshaw Auditorium with piano accompaniment. Last November, for the first time, the competition took place on the main stage at the Four Seasons Centre with the COC orchestra under Johannes Debus. The soprano Karine Boucher, who had wowed the audience with a performance of an aria from Handel's Giulio Cesare, won both the Jury and the Audience Prize. Second prize went to Jean-Philippe Fortier-Lazure and third prize to the bass-baritone Iain MacNeil. All three will be members of the 2015/16 COC Ensemble Studio, where they will be joined by the collaborative pianist Jennifer Szeto.
Hans de Groot is a concertgoer and active listener. He also sings and plays the recorder. He can be contacted at artofsong@thewholenote.com.