Gail MacLennan
905-857-2737
g_maclennan@yahoo.ca
www.achill.ca

Read Profile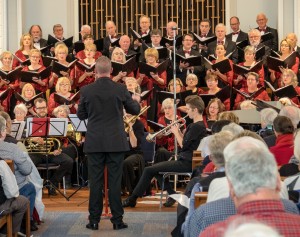 Achill is a welcoming community choir, which strives to create a diverse, equitable and inclusive environment. We perform quality choral music, with a repertoire that includes classical, contemporary, and traditional works. This year we will be celebrating our 40th anniversary.
Our artistic director, Shawn Grenke, is also director of music at Eglinton St. George's United Church and accompanist to the Elmer Iseler Singers. In September 2022, we will be welcoming Jenny Crober, artistic director and conductor of the VOCA Chorus of Toronto, as our guest conductor while Shawn is on a leave of absence. We continue to work with our talented collaborative pianist, Nancy Sicsic.
Achill performs in Orangeville, Bolton and Alliston. New members are always welcome. To join Achill and learn more about us, please visit our website.