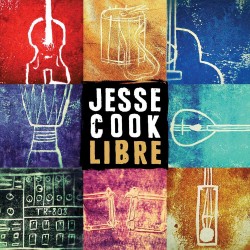 Libre
Jesse Cook
Coach House Music (jessecook.com)
Uprooted
Matt Sellick and friends
Independent (mattsellick.com)
Two Canadian guitarists, renowned for their flamenco-based music that incorporates other musical influences, both have exciting new releases.
My online research shows that flamenco guitar music originated in Spain and is comprised of singing, dancing, guitar and percussive rhythms enhanced by hand claps, foot stomping and the like. Musician/composer/producer Jesse Cook performs his Spanish guitar stylings with amazing Algerian multi-instrumentalist Fethi Nadjem, modern trap rhythms and 808 beats in ten tracks, exploring new sounds based in flamenco tradition with touches of jazz, pop and world music. Seven tracks are composed by Cook. Number 5 has the repeated distant spoken words "number five" as Cook's mellow single line guitar transforms into virtuosic melody with runs.
Nadjem's entry adds a different colour to the guitar lines leading to tight violin and guitar improvisations above the rhythms. Love the traditional palmas hand-clapping rhythms with the guitar/violin playing in the upbeat Jaleo. The title track has more radio-friendly tonal singalong guitar above simpler drum grooves. Three Cook/Nadjem co-compositions here include Hey! featuring more rock music sentiments with flamenco flourishes, dance-along rhythm grooves and ascending violin lines. Guest performers also appear on select tracks. Cook's and Nadjem's sky-high precise conversational playing, and Cook's musicianship and technical/production expertise, make for outstanding original music.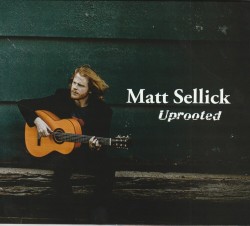 Younger flamenco guitarist/composer Matt Sellick's fourth solo album is also superb. Having moved – aka uprooted – to Toronto from Thunder Bay, Sellick builds on his own original intense flamenco sound in collaboration with some of his favourite Toronto musicians here, including Jesse Cook with whom he tours internationally. Sellick plays solo on the opening Quiet World highlighted by technically challenging fast runs with slight spaces between phrases, as if two musicians were playing. Upbeat High Park is a happy-fast flamenco guitar walk/dance in the park grounded by electric bass (Dan Minchom) and rhythmic cajón and palmas (Matias Recharte). Cook is featured on Soot and his characteristic guitar strums and fast melodious solo lines add his personal touch to Sellick's rocking earworm flamenco sound. Full-band sound is surprisingly created with just Sellick's guitar and Marito Marques' percussion in the faster duet Going Home. Colourful high- and low-pitched guitar alternating melodic phrases and strums above drums build intensity to the accented closing. Saxophonist Chelsea McBride is also featured on one track.
Thank you to Jesse Cook and Matt Sellick for admirably expanding and recording their uplifting flamenco guitar sounds during these difficult COVID pandemic times.